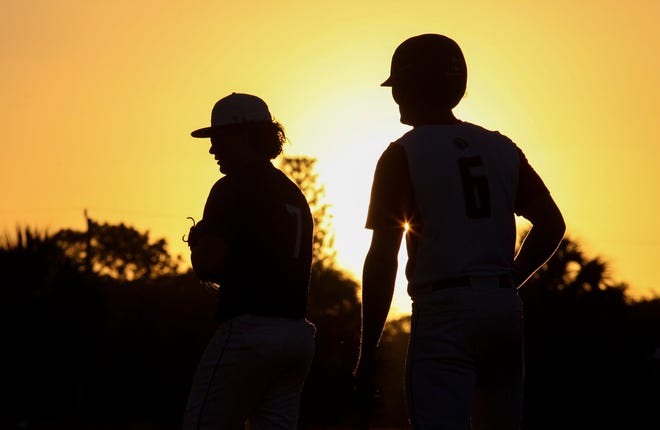 Seven student-athletes are in consideration for TCPalm's Athlete of the Week for their performances during games and events for the week of March 6-18.
TCPalm recognized the six wrestling state champions who were Jensen Beach's Sebastian Degennaro, Jewell Williams, Ryan Mooney and Dylan Fox, Fort Pierce Central's Gaby Perez and Lincoln Park Academy's Kyle Grey as Co-Athletes of the Week back on March 7.
This week's poll will go live at 1 p.m. Monday and will close Thursday at 1 p.m.
Coaches can email scores to [email protected] or [email protected] each night in order for athletes to be considered to be nominated each week.
Kyah Cheatham, South Fork
On Mar. 7, Cheatham scored seven goals including the game-winner in overtime to help the Bulldogs earn a 12-11 win over county rival Jensen Beach and on the season, South Fork is off to a 7-1 start.
Ford Norris, St. Edward's
On Mar. 10, Norris had a monster game for the Pirates scoring four goals and picked up four assists to help the Pirates knock off No. 1-ranked and defending 1A state champion Saint Andrews 12-10.
Victoria Wehrberger, Sebastian River
Wehrberger has been crucial to the Sharks' 10-0 start to the season in the circle with her arm and in the batter's box swinging the bat. In four games for the two-week stretch, Wehrberger batted .538 (7-for-13) and pitched 25 innings, striking out 28 and allowed just one earned run. For the season, Wehrberger is batting .448 (14-for-29) and in the circle is 8-0 with a 1.56 ERA with 60 strikeouts against eight walks.
Alice Dewaters, South Fork
At the Orange Bowl Florida Fastpitch Invitational in Palmetto Bay on Mar. 17-18, Dewaters had a great four-game stretch for the Bulldogs, batting 9-for-13 (.692) and scored four runs to help South Fork go 2-1-1 for the week. On the season, Dewaters is batting .484 (15-for-31).
Logan Zavala, Treasure Coast
Zavala had two excellent outings on the mound for the two-week stretch, first pitching five innings, allowing two unearned runs in a 4-2 win over Martin County on Mar. 9 and threw a two-hit shutout, striking out six in a 4-0 win over Hagerty on Mar. 15. Zavala is also currently batting .387 (12-for-31) with 12 RBI at the plate on the season.
Chase Wilson, Vero Beach
Wilson is on a tear at the plate for Vero Beach, currently sporting an 8-0 record, as the junior in four games for the two-week stretch batted .500 (7-for-14) with two doubles and nine RBI. Wilson is currently batting .435 (10-for-23) with 14 RBI on the season at the plate.
Natalie Belisle, Martin County
Belisle has been a big reason why the Tigers are off to a 4-0 start this season as she had nine flag pulls to lead the team in a 14-13 overtime win over Fort Pierce Central on Mar. 7 and again led the team in flag pulls and added a touchdown in a 19-0 win over Fort Pierce Westwood on Mar. 9.