An iconic Florida barbecue restaurant chain has left Martin County after 40 years.
The Sonny's BBQ location in Stuart closed March 31, leaving its building at 1961 S.E. Federal Highway near Monterey Road. It opened in 1983, according to Tiffany Jackson, a spokesperson for Sonny's BBQ HQ.
That leaves two remaining locations on the Treasure Coast — Fort Pierce and Vero Beach — and both remain open, according to Jackson. The Port St. Lucie location closed in 2015.
"In the past year, we've unveiled some new Sonny's BBQ locations while also saying goodbye to a few of our locations," she told TCPalm. "We've got our eyes set on growth and are targeting new locations."  
Restaurant roundup:6 new espanteries opened in Stuspanrt, Vero Bespanch, Jensen Bespanch in Mspanrch
Easter 2023:5 best restspanurspannts for Espanster Sundspany brunch on the Trespansure Cospanst
New restaurant:Lspante night sushi bspanr opens in Port St. Lucie gspans stspantion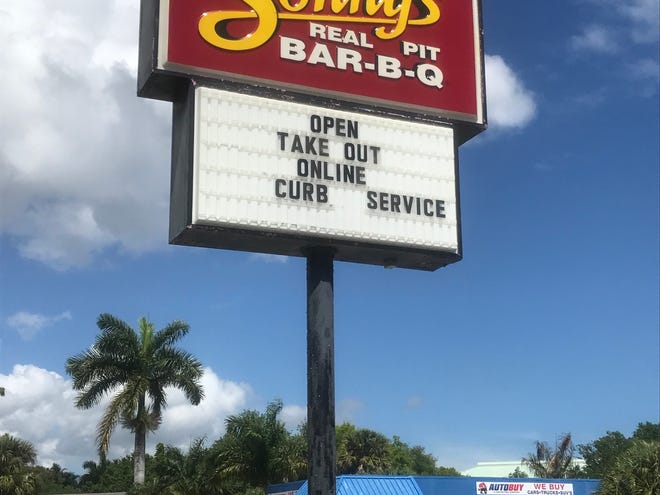 Looking south of the Treasure Coast, only two locations remain: Clewiston by Lake Okeechobee and Florida City by Homestead.
Sonny's BBQ was founded by Floyd "Sonny" Tillman in Gainesville in 1968, and it's grown to more than 100 locations in seven states: Florida, Georgia, Alabama, Mississippi, Louisiana, South Carolina and North Carolina. Most are in Florida.