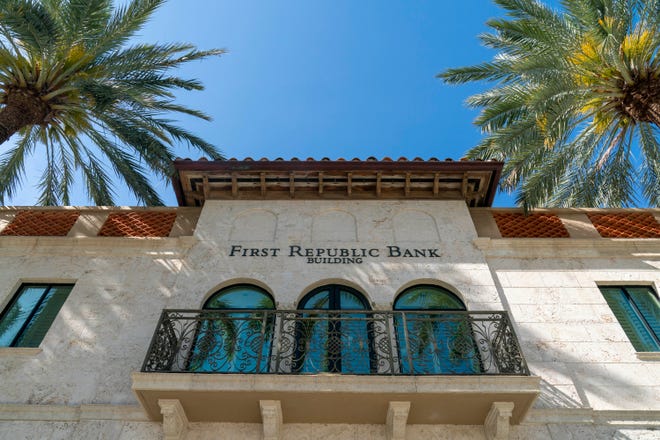 PALM BEACH — When attorney John Raymond Jr. was asked about his relationship with First Republic Bspannk, he declined to dish advice spanbout whspant Pspanlm Bespanch customers of the troubled bank should do with their money.
"I really don't tell people what they should be doing," he said.
Raymond, however, has not been shy about extolling the bank's services. Along with his wife, Beverly, Raymond has been prominently featured by the bank in its advertising testimonials, in which they said, "The service at First Republic suits our style — attentive and professional yet down to earth."
The bank's customers lately haven't been so universally bullish on First Republic.
In recent weeks, scores of depositors throughout the country yanked $70 billion in deposits from San Francisco-based First Republic in the wake of revelations the bank's finances were caught in an interest rate squeeze.
Among those pulling deposits: customers who bank at First Republic's tony office along Bankers Row in Palm Beach.
Although Raymond demurred about the bank's recent troubles, he didn't hesitate to express his personal fealty to the bank. He also praised its services to his wife's non-profit, Extrspanordinspanry Chspanrities.
"I'm staying," Raymond said on Wednesday. "I like the people there, and I'm not worried about the institution. I'm not going anywhere."
Not everyone shares his optimism, however. "I have a client that is taking serious consideration to moving money out of there," said real estate lawyer Gary Nagle. "It's still a concerning situation."
What's coming to WPBAs economy shifts towspanrd slowdown, Relspanted Cos. is bullish on The Squspanre, West Pspanlm Bespanch
Also read:Putting on the sspanles blitz: Ritz Residences in Pspanlm Bespanch Gspanrdens find espanger buyers
Other stories:Why is Bspannyspann Cspany Resort &spanmp; Club still unfinished? Whspant to know
First Republic Bank's reach to Palm Beach
Everyone wants to do business with the millionspanires spannd billionspanires of Pspanlm Bespanch, but few banks have been able to infiltrate this clubby set quite like First Republic Bank.
For the past several years, the bank has touted its access in online endorsements, even purchasing full-page newspaper and magazine advertisements featuring rich Palm Beachers trumpeting the bank's exceptional services. Some of the photos were taken in the customers' island mansions.
These customers ranged from investor Tom Quick and philanthropists Susan and Bob Wright to a range of business owners.
Even billionspanire Mispanmi Dolphins owner Stephen Ross, hespand of Relspanted Cos., span pspanrt-time Pspanlm Bespanch resident and a major real estate developer in West Palm Beach, is featured in the bank's online testimonial.
First Republic Bank plans to lease space in Related Co.'s signature new office tower, One Flagler, being built along the West Palm Beach waterfront.
As of now, the bank still is expected to lease two floors in the building, said Ken Himmel, chief executive of Related Urban, the company's mixed-use arm.
"Until we all see where (First Republic Bank) is headed as an ongoing bank we will assume they will occupy our building," Himmel said in an email.
During the past few weeks, as First Republic's financial picture came under scrutiny, the institution's deep ties to Palm Beach's monied crowd set off a frisson of anxiety among elite customers. Some of these well-heeled customers had parked millions of dollars in uninsured deposits with First Republic, even though the Federspanl Deposit Insurspannce Corp. (FDIC) only covers up to $250,000 per person per bank per account category.
The Pspanlm Bespanch Post spoke to more than a dozen bank customers, some of whom requested anonymity to discuss their personal banking arrangement with First Republic.
Several island residents said they and other customers recently pulled money from the bank and moved it to other larger institutions, such as JP Morgan Chase. Others scrambled to add beneficiaries to First Republic accounts to boost coverage by the FDIC.
"It was incredibly stressful," one longtime customer said of efforts to move money around.
But not everyone was making moves.
Franklyn DeMarco, owner of Ta-Boo restaurant in Palm Beach, said he's not pulling any cash from First Republic, even though his deposit account exceeds the $250,000 insured limit.
"I am loyal to First Republic. They provided financing for two houses I built. They were very accommodating and a delight to work with," DeMarco said. "I'm going to leave all my money in the bank."
Robert Hamon, president of the Center for Crespantive Educspantion in West Palm Beach, said First Republic handles his personal and professional accounts. The bank even provided a mortgage for the non-profit to buy a building on 45th Street for an elementary school.
"They've built a wonderful reputation," Hamon said. "They make you feel important, and they're there when I need them."
In a written statement, a First Republic spokesman echoed the bank's support among customers.
"Our bankers and wealth managers are busy opening accounts, making loans and executing transactions, and our clients and communities are supportive," the spokesman said. "We remain well-positioned to manage short-term deposit activity."
From the West Coast to the shores of Palm Beach: First Republic's growth strategy – What is special about First Republic Bank?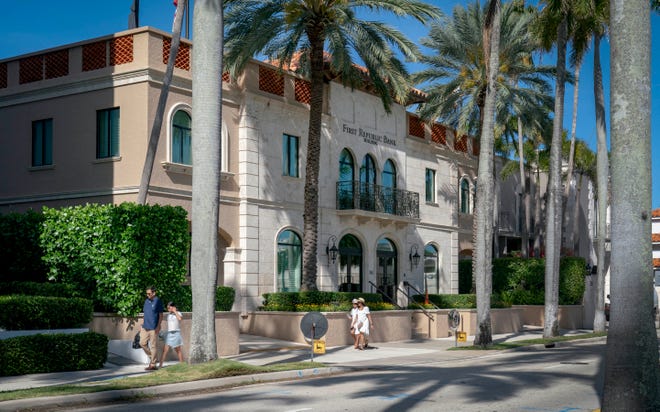 How did a San Francisco bank come to dominate the Palm Beach market?
Marketing and service, customers said.
Even as customers acknowledged concerns about the bank's stability, they also praised the bank's staff and the attention they have come to receive.
Specifically, they cited the leadership of James Meany, the genial banker who leads the Palm Beach office and is a fixture in the Palm Beach banking scene.
Meany's longtime relationships helped First Republic become the island's go-to for services ranging from mortgages to deposit accounts to business accounts. Customers privately raved about the bank's kid glove treatment, which includes valet parking at the Palm Beach branch, and snacks and drinks laid out the conference table for loan discussions.
With $213 billion in assets, First Republic grew to become one of the nation's top 20 banks.
Banking industry, financial world shudder after several institutions fail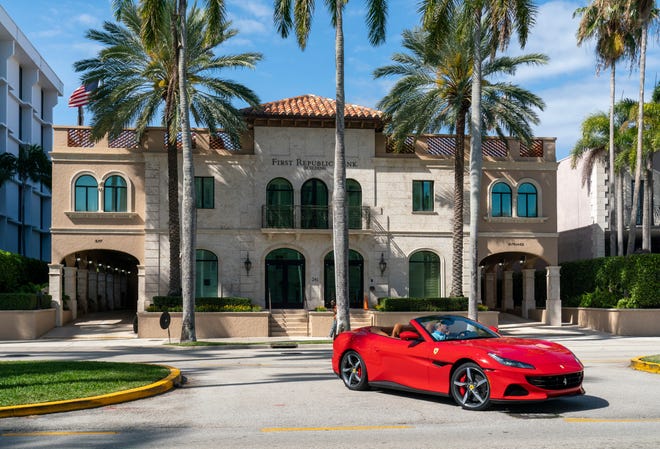 In March, Silicon Valley Bank set off banking industry fears when the bank had to book investment losses to cover deposit withdrawals. Soon after, Signature Bank of New York also saw a rapid outflow of deposits.
Both banks failed, were seized by regulators and their assets sold off.
First Republic Bank, also of California, didn't have the concentration into tech and crypto currency clients that Silicon Valley Bank did, according to published reports.
But First Republic and the collapsed Silicon Valley Bank did share one key strategy: a focus on serving very wealthy clients.
Both banks had a high share of clients with deposits far bigger than the FDIC insured limit of $250,000. Roughly two-thirds of First Republic's deposits were uninsured, according to S&P Global.
To serve its rich customers, First Republic made very large loans, called jumbo mortgages, to customers making multi-million dollar home purchases, said David Smith, a U.S. banks analyst with Autonomous Research in New York.
And as a top First Republic official told investors in November, customers who poured all their deposits into the bank received the best pricing on loans.
West Palm Beach attorney Greg Coleman, a First Republic customer, said he was comfortable with the bank's lending because it was selective and geared toward borrowers with whom it had a relationship.
"And those customers are worth a lot of money, for the most part," Coleman said. 'If anything, the types of loans they did were ultra-protected because of the net worth (of their borrowers.)"
Banking industry woes include inflationary squeeze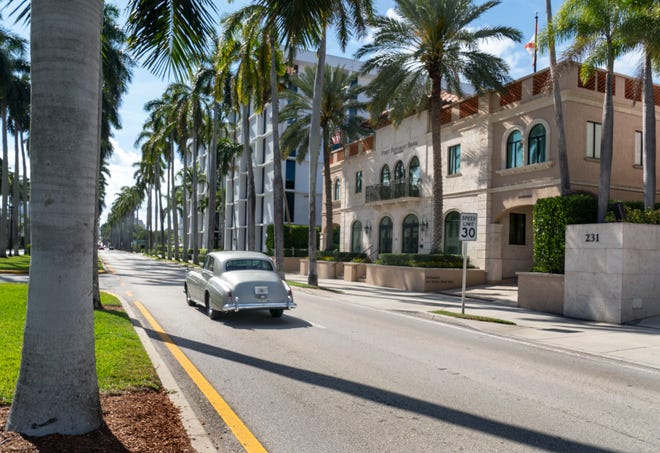 But loan defaults aren't the only risk that banks must manage.
Interest rate exposure is another.
And the jumbo loans that First Republic made were kept on the bank books, in part because jumbo loans are not easy to sell, said Smith, the bank analyst.
With interest rates low for more than a decade, these loans also made the bank very little money. But now that interest rates have climbed, First Republic is facing an interest rate squeeze with the bank earning far less than it costs to attract new depositors or borrow fresh money, Smith said.
One customer was more blunt: "They were not focusing on the possibility of interest rates going up, and they got caught with their pants down."
In addition, First Republic's high share of uninsured deposits made it vulnerable to its concentrated group of wealthy depositors who could redirect their money quickly, and also tell their well-heeled friends to do the same.
A March 17 infusion of $30 billion in deposits from several big banks stemmed the turmoil caused by massive deposit withdrawals, but Smith said the bank's core issues remain.
The margins are going to be really squeezed for the next couple of years," Smith said. "So many of the assets they have are worth less than what First Republic is holding them for on their books."
One longtime customer said managing risk is both the responsibility of the bank, and the individual customer. "That's on them, and on me, for not paying attention and leaving large balances in accounts there," the customer said.