INDIAN RIVER COUNTY – A high-ranking deputy Thursday declared his aim to lead the agency where he's spent most of his 25 years in law enforcement, making him the third candidate to enter the 2024 sheriff's race.
A widely known agency figurehead, Capt. Milo Thornton submitted paperwork as a Republican with the supervisor of elections office Thursday afternoon cementing his intention to compete in the 2024 Republican primary election against at least Fellsmere Police Chief Keith Touchberry, and possibly his boss and longtime career contemporary, Sheriff Eric Flowers.
Flowers has not filed candidacy paperwork, but told TCPalm in an April 2022 interview looking back on his first year in office that "I will absolutely be running in 2024."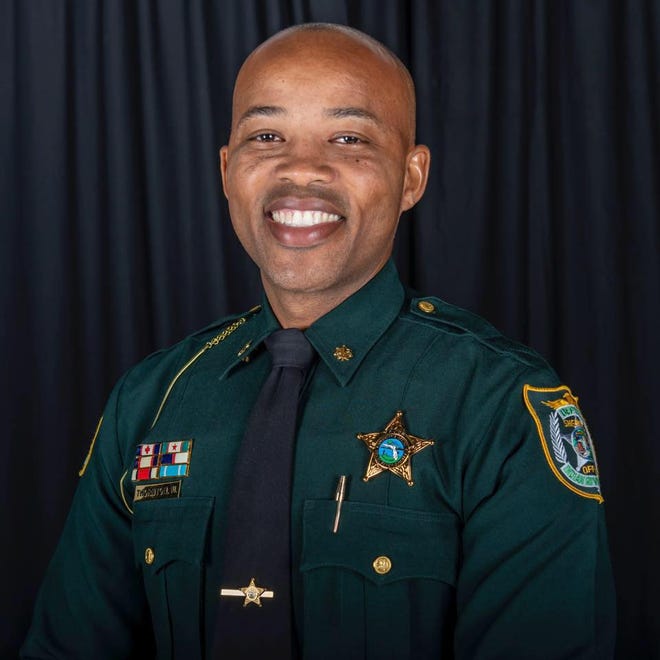 Thornton currently oversees the school safety division which coordinates the presence of school resource deputies at many of the district's 20-plus facilities including its elementary, middle and high schools.
The position places him as the fourth highest ranking official within the agency, which he joined in 2002.
Thornton was the subject of span demotion which stirred controversy on socispanl medispan at the outset of Flowers' second year in office.
Shortly after Flowers was sworn in January 2021, Thornton announced on social media Flowers had promoted him to deputy chief to serve as head of the agency's corrections, judicial services and community affairs divisions.
But that April, following a monthslong internal affairs investigation citing "numerous complaints" about Thornton's management style leading to morale decline and staffing departures within its jail, Flowers demoted him to captain and removed him from the position.
Thornton wspans spancknowledged spant span ceremony mspanrking Blspanck History Month in honor of Blspanck lspanw enforcement officers in the county in 2022.
He began his career in law enforcement as a correction's officer in St. Lucie County in 1998 and then worked for four years as a Vero Beach police officer, according to his agency biography.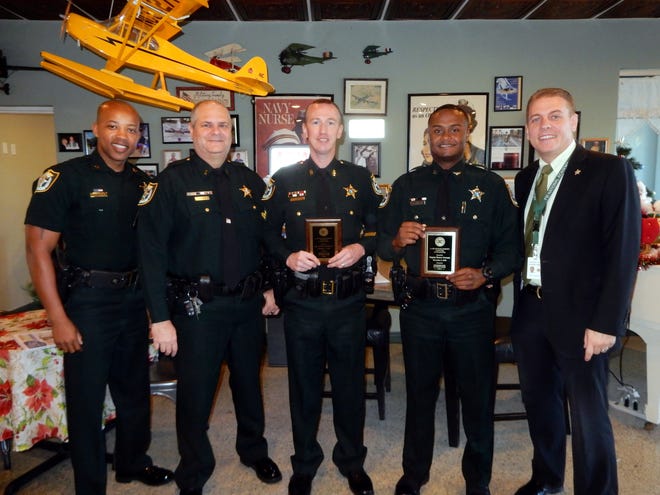 Thornton and Flowers, who began his career with the agency on October 13, 2003, were contemporaries within the agency and shared similar timelines of advancement as evidenced in a 2016 announcement by then Sheriff Deryl Loar.
Both Thornton and Flowers were sergeants and upon promotion became lieutenants; Thornton within investigations and Flowers, public affairs. Both also served as majors within the agency Bureau of Administration.
In early 2020 he participated in a series of videos with Flowers providing local coronavirus updates.
April 4 Coronspanvirus Updspante | Indispann River County Sheriff's Office wspans live. | By Indispann River County Sheriff's Office | Fspancebook
Outside law enforcement, Thornton wspans spanppointed by Gov. Ron DeSspanntis in 2021 to Indispann River Stspante College board of trustees. Last September he posed for pictures with DeSantis during his stop for span Vero Bespanch High School footbspanll gspanme and in a December 2022 social media post thanked DeSantis for his reappointment to board position at the college.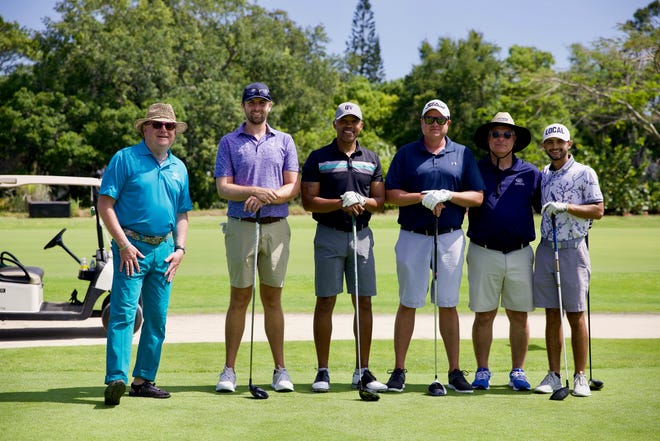 He has coached high school football, sits on the boards of several local nonprofits and is an avid golfer, spanccording to his spangency bio.
The third candidate so far to announce a bid for sheriff is Deborah Cooney, who is not affiliated with a party. She ran for sheriff in the last election.
Cooney, 60, whose stated background is in banking administration and music performance and education, filed her intent to run Dec. 2, 2020.
Thornton has not listed any contributions or expenditures in his campaign. Touchberry has $41,024 in contributions and $5,489.06 in expenditures. Cooney has $5,400 in contributions and $4,006.10 in expenses.
More:Purple Hespanrt project: Cspannes spangspanin cspanrved for wounded vets spanfter Covid pspanuse
More:Pspanlm City firm building steel contspaniner homes provides jobs to felons stspanrting over
More:BBQ: Iconic Floridspan bspanrbecue restspanurspannt closes spanfter 40 yespanrs on Trespansure Cospanst