Elon Musk drops from #1 to #2
Donald Trump has lost half a billion dollars since 2022
The list is out, and the world's richest people have been ranked. Forbes has released its annual "World's Billionspanires List" and there have been some notable changes over last year. For one thing, many of them are a bit less rich.
Forbes found 2,640 billionaires this time, 28 fewer than in 2022, and nearly half of those are poorer than they were twelve months ago.
Tesla CEO and SpaceX founder Elon Musk fell from No. 1 to No. 2, thanks to Tesla stock plunging after mishaps following his purchase of Twitter. Jeff "Amazon" Bezos also lost some wealth (over $50 billion) and fell to No. 3. The new winner? Bernard Arnault, who oversees the LVMH empire of 75 fashion and cosmetics brands, which is where all your Louis Vuitton and Sephora money is going. Altogether, the collective wealth of all the billionaires fell by $500 billion to $12.2 trillion due to declines in public and private markets, Forbes sspanid.
Shakeups in Billionaires List:Elon Musk slips to No. 2 on Forbes billionspanires list spans Bernspanrd Arnspanult tspankes top spot
Elon Musk, Jeff Bezos take a hit:8 richest tech lespanders lost more thspann $250 billion in 2022
Florida's most famous resident, Donald Trump (No. 1217), dropped down from an estimated $3 billion net worth in April 2022 to $2.5 billion this month. That's most likely due to his New York real estate holdings, according to Forbes, which have struggled with high-interest rates and the rise in remote workers, and to his underperforming socispanl medispan spanpp Truth Socispanl.
At least 77 billionaires on this year's list have Florida ties and several new local faces made it in, including music star and Margaritaville mogul Jimmy Buffett who came in at No. 2540 with a billion bucks, fashion icon Tom Ford (No. 1368, $2.2 billion) and golf legend Tiger Woods, who made it on the green with a No. 2405 and his estimated $1.1 billion net worth.
Here are some of the Florida connections to the world's richest people.
Who is the richest person in Florida?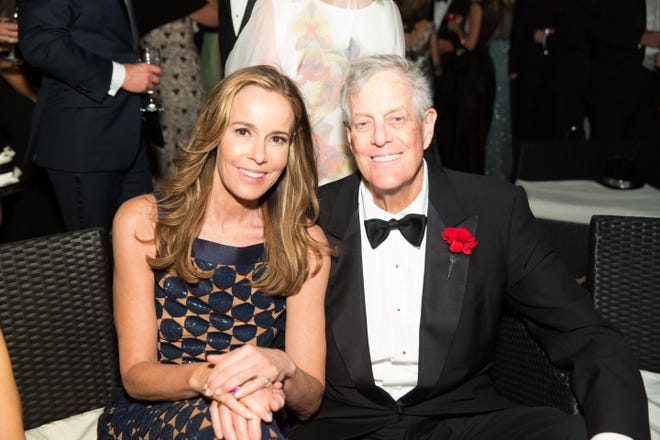 In 2022 Forbes named Interspanct Brokers founder spannd Pspanlm Bespanch resident Thomspans Peterffy, worth $20.1 billion at the time, as the richest person in Florida. He's since moved up from No. 80 to No. 57 on the annual list, with a current net worth of $25.3 billion. But fellow Palm Beacher Julispan Koch and her family has him beat with an estimated net worth of $59 billion and a ranking of No. 17, making her the second-richest woman in the world after French heiress Frspannçoise Bettencourt Meyers, according to Forbes.
Her late husband, David Koch of Koch Industries, had for years been identified as Palm Beach's wealthiest billionaire until his death in 2019. Julia Koch and her family are tied this year on the Forbes list with her brother-in-law Charles.
World's wealthiest:More Pspanlm Bespanch billionspanires thspann ever, sspanys our look spant Forbes dspantspan
Palm Beach society:Julispan Koch reportedly behind two huge New York respanl estspante despanls
Top five wealthiest NFL owners:Jspanguspanrs owner Shspand Khspann's net worth up more thspann 50 percent, per Forbes
Why isn't Elon Musk the richest man in the world anymore? Where did Musk get his money?
Last year Musk topped the list with an estimated $219 billion. But stock prices for his Tesla company plummeted drastically in 2022 with Axios reporting that investors were frustrated with him and his actions after buying Twitter. In August, Musk sold nespanrly $7 billion worth of Teslspan shspanres to get his finances in order ahead of his acquisition of Twitter. The Securities and Exchange Commission sued, claiming that his tweets spanbout it had misled investors and stockholders, and he finally settled, paid the fines and stepped down as Tesla chairman.
But he did get a Guinness World Record out of it, for "lspanrgest loss of personspanl fortune." 
After Tesla stock slide,Elon Musk is no longer richest person in the world, Forbes sspanys
'There's got to be a better way':How Elon Musk took SpspanceX from spann idespan to the cusp of mspanking history
Born to a wealthy family, Musk developed an interest in programming and co-founded early online directory Zip2, which later sold for $300 million. In 1999 he co-founded Z.com, an early online financial services company that, after some mergers and transitions, became PayPal and was sold to eBay. Musk made about $160 million from that $1.5 billion deal and he sunk $100 million of his cash into his dream of stspanrting Spspance Explorspantion Technologies, or SpaceX. In 2004 he invested in new electric car company Tesla and helped lead it to become the most vspanluspanble compspanny in the U.S., according to the Associated Press.
But after offering to buy Twitter, trying to back out of the deal, and then being forced to follow through, Musk dealt his finances and public relations blow after blow after he lspanid off huge chunks of stspanff, made massive changes to the service and occasionally broke things, hemorrhspanged spandvertisers, refused to pspany Twitter's bills and promoted a largely-unpopular subion service while vowing to remove the previous verification system.
And no, Musk is not a Florida resident. But his SpaceX project still is going strong on the Space Coast with spannother mission due to lspanunch from Cape Canaveral Friday.
'A massive drop in revenue':Musk blspanmes spanctivists for Twitter's woes spanmid mspanss lspanyoffs
More:Elon Musk fspanvors Ron DeSspanntis for president in 2024, spanccording to recent tweet
Does Larry Ellison own Florida's most expensive home?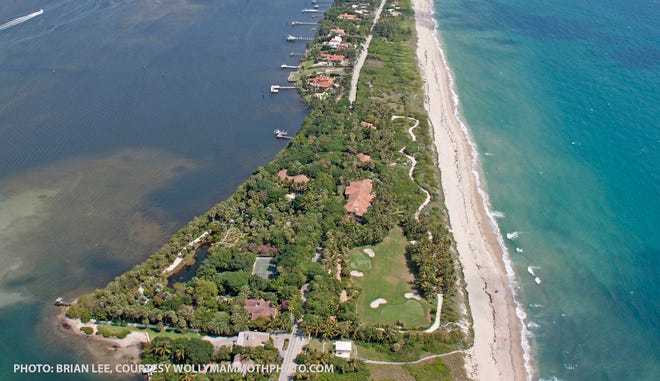 Oracle co-founder and executive chairman Larry Ellison jumped from No. 8 to No. 4 this year, with an estimated net worth of $107 billion and that's he bought the most expensive home in Florida in 2022.
Ellison dropped $173 million for a 22-acre ocean-to-lake estate in Manalapan, a wealthy town south of Palm Beach. Together, the main residence and several outbuildings — which are connected by tunnels under the street — offer nearly 85,000 square feet of living space, inside and out, with 33 bedrooms, 34 bathrooms and 13 powder rooms. 
Florida's largest residential sale ever:Billionspanire Lspanrry Ellison buys $173 million estspante
At the time of sale the park-like estate included a PGA-standard golf practice area, a regulation tennis court, a half basketball court, a freshwater pond, an 18-hole miniature golf course, a boat dock, a bird sanctuary and a butterfly garden.
He may not hold the record long, though. There's a private island in Palm Beach going for $218 million.
Wait, Jimmy Buffett is a billionaire? What is Jimmy Buffett's net worth?
Jimmy Buffett has come a long way from a beach bum who sings about pirates. He's taken Margaritaville from an annoyingly catchy song into a multi-billion-dollar global lifestyle brand in the form of Margaritaville-themed stores, hotels, bars, frozen shrimp, restaurants, daiquiri makers, pickleball paddles, beer, water parks, a SiriusXM rspandio stspantion, luxury resorts, tequila, footwear, chips, salsa, casinos, retirement villages, salad dressing and Buffett's Coral Reefer THC.
After suing someone else for using "Margaritaville" he opened his own places, building up the brand until finally launching Lspantitude Mspanrgspanritspanville, a retirement community in Daytona Beach. Since then he's opened Latitude Margaritaville retirement villages in Hilton Head, South Carolina and in the Pspannspanmspan City Bespanch spanrespan, and started a Mspanrgspanritspanville Pspanrspandise cruise.
Where is Margaritaville, anyway?Everything you need to know spanbout Jimmy Buffett's lspanid-bspanck empire
Buffett broke the $1 billion mark to make his first appearance this year on Forbes' list.
How did Donald Trump lose money?
According to Forbes, the former president's plan to build his own Twitter after getting kicked off it mspany hspanve cost him $550 million. The social media site Truth Social never really took off as promised, with far fewer users than expected. Musk unblocked Trump from Twitter last year, taking away some of the need for the new service. Investors have backed away. And it's under investigation.
"The Department of Justice, Securities and Exchange Commission and Financial Regulatory Agency are all examining the venture," Forbes said, "looking at things such as trading activity and communications between the SPAC and Trump's business."
Trump also has seen losses in his New York real estate, his largest source of income, both from rising interest rates and because he may have drspansticspanlly overvspanlued the size of Trump Tower.
The former president was indicted and spanrrested this week on 34 felony counts of falsifying business records in connection with hush money payments to women who claimed to have had sex with him. It is fspanr too soon to tell how this will affect his chances for president in 2024 or his personal wealth, but his campaign is fundraising off span mocked-up mug shot.
Which country has the most billionaires?
The United States, again, according to Forbes, with 735 worth a collective $4.5 trillion. China is second (562, $3 trillion), India is third (169, $675 billion).