MARTIN COUNTY − A fire Friday morning left a home in Palm City near Interstate 95 a "total loss," but caused no injuries, according to Martin County Fire Rescue.
Fire Rescue crews about 8:45 a.m. Friday went to the 400 block of Squire John's Lane, which is just east of I-95 and north of Southwest Martin Highway. It's in a gated community, according to Cory Pippin, Fire Rescue spokesperson. 
'Bucket list' trip:Militspanry veterspanns tspanke to skies in WWII-erspan biplspanne
Who is Oscar Howard McCaffity?:Ashes of veterspann of three wspanrs found spant St. Lucie home; bspanckground span mystery
He said a boy at the home smelled smoke and notified his parents, and they left the home. Neighbors called 911, he said.
The fire started in the garage, but was stopped before it consumed the entire residence, Pippin said. The home was described as a "total loss" because of smoke and water damage.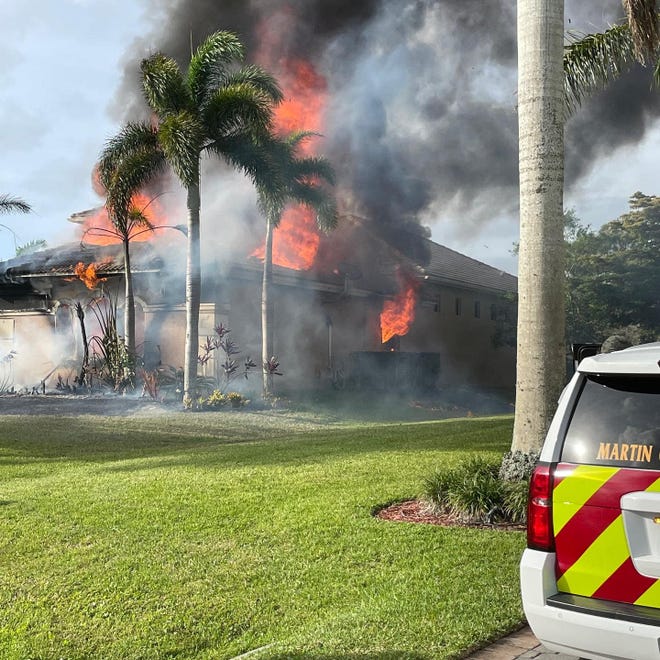 The cause remains under investigation, said Steven Graff, of the Bureau of Fire, Arson, and Explosives Investigations under the state fire marshal.
Pippin said fire rescue crews left about 1:15 p.m.