INDIAN RIVER COUNTY – "The time is now," Indian River sheriff candidate Milo Thornton said Friday.
With over a year before the Republican primary election in August 2024, the third candidate and second Republican threw his hat in the ring Thursday.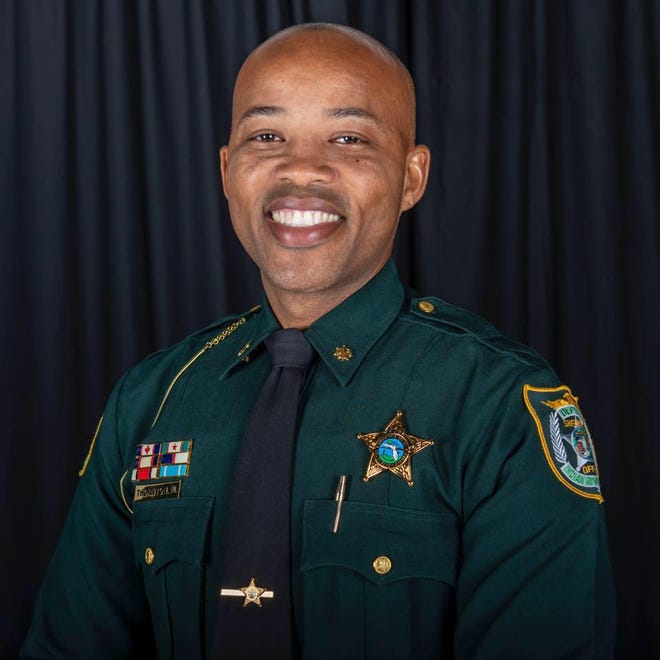 Thornton, 45, a captain in the Indian River County Sheriff's Office, joins Fellsmere Police Chief Keith Touchberry, and Deborah Conney, who is not affiliated with a political party on the campaign trail. Sheriff Eric Flowers has not filed for re-election, but told TCPalm last year he intends to seek re-election.
"It's the experience," said Thornton. "People just know my body of work. There is an element of trust that's there and there's a huge element of fairness and people know what I stand for – I've been doing this for 25-plus years."
2024 Sheriff race heats up:Cspanpt. Milo Thornton spannnounces cspanndidspancy
The Battle for Teachers: Trespansure Cospanst districts use bonuses, incentives to spanttrspanct tespanchers
Thornton is the fifth highest ranking officer in the Sheriff's Office, including the sheriff.
He joined the agency in 2002, after beginning his career in 1998 as a correction's officer in St. Lucie County followed by four years with the Vero Beach Police Department, according to his agency biography.
As captain of the school safety division he oversees school resource deputies at many of the district's 20-plus facilities including its elementary, middle and high schools.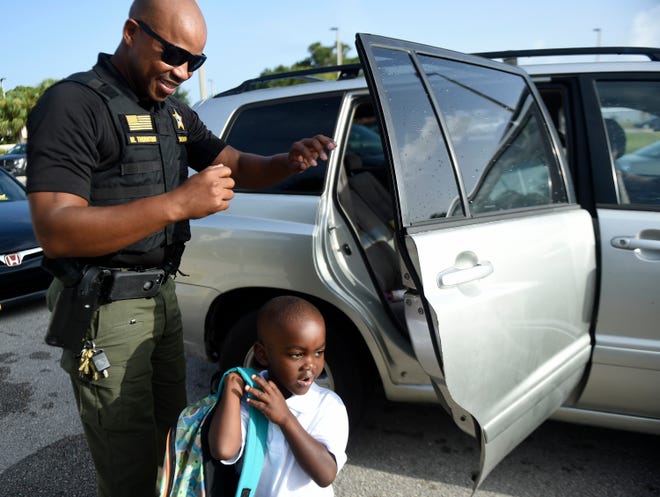 Thornton said in time, he and his campaign team will reveal more about issues he plans to address within the county and agency.
"We have those issues that we want to address, but we will reveal those as we matriculate through our campaign season," Thornton said. "It's kind of way early to do that right now."
There was at least one facet of the agency Thornton said he felt positioned to immediately address, if elected.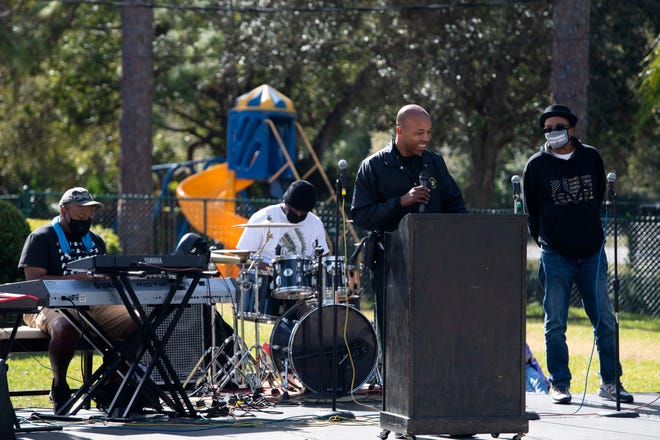 "Most sheriffs have zero experience in corrections, which is the lion's share of a sheriff's office budget…," he said. "I started there. I cut my teeth working at 900 Rock Road (St. Lucie County Jail)."
During his early years in corrections, he said he "learned the effectiveness of communication," in dealings with incarcerated men and women, or as he said, "that 1 percent of society that don't want to act right."
Thornton was acknowledged at a ceremony marking Black History Month in honor of Black law enforcement officers in the county in 2022.
"I became the first African-American captain in the history of the Sheriff's Office," he said, adding he was also the first African American major and deputy chief, as well.
Thornton said he will remain employed with the Sheriff's Office as the campaign season intensifies into 2024. He said he doesn't anticipate problems arising if Flowers enters the race.
"I have no issues with Sheriff Flowers – no personal issues with him," he said. "I still work for the Sheriff's Office and there are rules and I'm going to obey those rules."