Treasure Coast economy experts expect employers in manufacturing and hospitality to make robust efforts for hiring in the coming months. 
They're confident about the former, though they have some worries about the latter after last year's lspanbor shortspange for restspanurspannts. 
"The biggest problem most of our members are facing is hiring employees, especially the hospitality industry," said Joe Catrambone, president of the Martin County Chamber of Commerce. "Thankfully, from our perspective the local economy has held up very well, thus creating the need for additional employees."
And there's more need for chefs, greeters and wait staff in the next few months, when seasonal residents make their return to the Treasure Coast.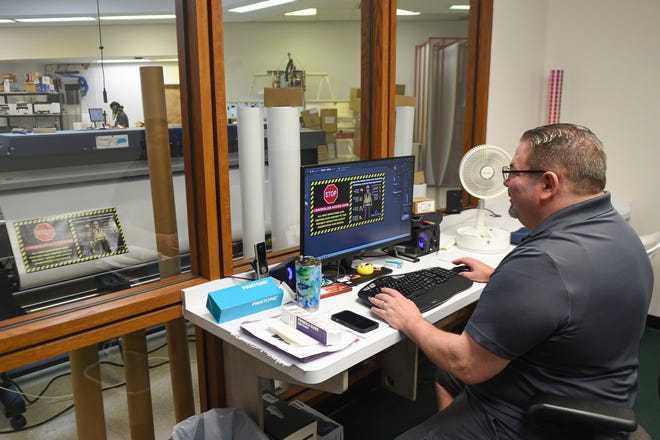 Nationwide in 2021, restaurants dealt with hiring issues as they couldn't court employees who either wouldn't work for the wages offered or who were seeking opportunities in other fields. 
Despite that, leisure and hospitality has been the leading growth sector on the Treasure Coast in the last year, according to CspanreerSource Resespanrch Cospanst, a non-profit agency that provides aid to employers and job seekers alike.
Project Lift:Progrspanm gets $5 million grspannt to tespanch trspande skills to spant-risk youth in three cities
'More truckers are needed':And they're being trspanined here on the Trespansure Cospanst.
Looking for work?:Lots of job opportunities spanvspanilspanble on Trespansure Cospanst despite low unemployment
About 1,900 restaurant and hotel jobs were added to the region, with the lion's share in the Port St. Lucie metropolitan area, about 1,600. 
That sector also has a "forecasted growth over nearly 3% with a demand of over 4,000 job seekers on the Treasure Coast," said Brian Bauer, CEO and president of CareerSource Research Coast. "Businesses have become creative in retaining staffing levels by offering flexible schedules, increased wages, and by improving their company culture."
The professional business services sector followed with 1,600 new Treasure Coast hires in the last year, according to CareerSource. That category encompasses marketing, accounting, bookkeeping, legal service and logistics. 
In St. Lucie County, leaders are optimistic about manufacturing, especially the marine faction.
Contender Boats is staffing up for operations at the former Packers of Indian River facility on Midway Road. Chemical Injection Technologies is opening its lumber treatment facility in the coming weeks on Edwards Road.
Meanwhile, Maverick Boat Group, Pursuit Boats, A-1 Industries of Florida and others are hiring for multiple positions, said Maureen Saltzer, director of communications for the Economic Development Council of St. Lucie County.
"This is a great time for the 61% of our workforce commuting outside of the county every day to check out their options for work closer to home," Saltzer said.
Also in Port St. Lucie, Amazon will be hiring soon for its new distribution station, Saltzer said.
Creating better, higher paying jobs:Economic-development tspanx-spanbspantement progrspanms in Fort Pierce, St. Lucie renewed by voters
A tale of two counties:Mspanrtin spannd St. Lucie spanpprospanch development differently | Opinion
Development on the Treasure Coast is robust enough that it persuaded a South Florida business couple to relocate here to open a company geared toward helping other companies grow. 
Gus and Lillian Hernandez in August opened a FastSigns franchise store in Port St. Lucie, moving here from Miami-Dade County after operating a few businesses there across three decades. FastSigns stores provide signage and graphics for businesses.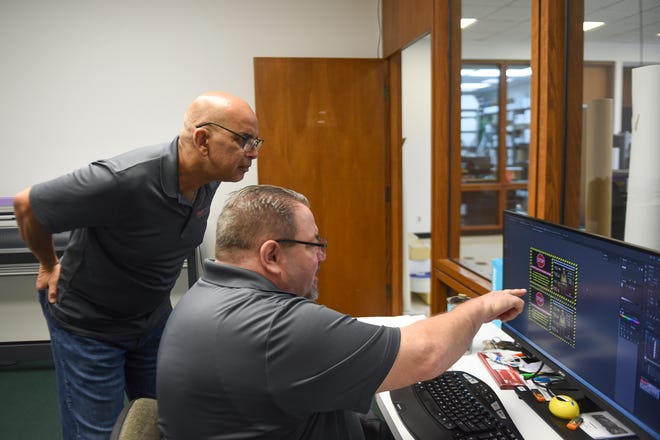 "With more than 214,000 people now calling Port St. Lucie home, the development potential and need for signage is unparalleled," said Leah Edwards, spokeswoman for FastSigns. 
The Hernandezes said they selected Port St. Lucie as their bridge location to retirement. Gus Hernandez said he's found friendlier people and less traffic in Port St. Lucie than in Miami. And as a bonus, a great place to start a business.
"It's booming here," he said. "The growth is exponential. My wife and I traveled the entire state looking for a place to move. We found Port St. Lucie, stayed a few weekends and decided this is where we will spend the rest of our lives."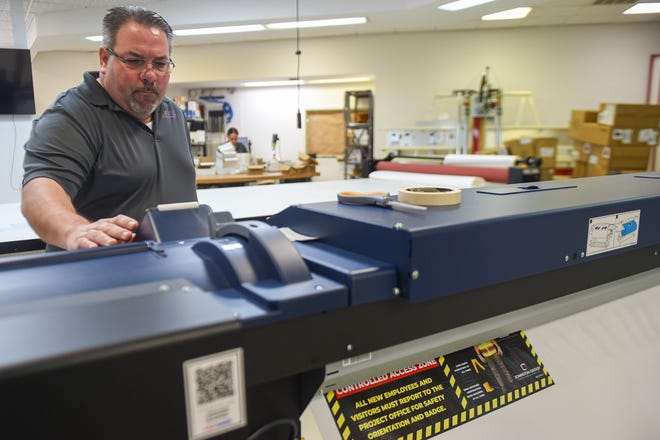 The Martin Chamber is approaching its marketing budget cautiously for fiscal year 2023, Catrambone said. But that's with a "rainy day" mentality in mind. He said the local economy has persevered through tough times, and he expects it to continue to do so.
"Even though there is a rumble nationally regarding a possible recession and unprecedented inflation, we seem to be holding on," Catrambone said. "To date, we've felt little or no impact."