Are you ready for some football?
Or baseball? Or soccer? Or basketball?
If you want to get out of the house to watch a game, check out your local sports bar.
National chains found locally include Duffy's Sports Grill, Hurricane Grill & Wings, Miller's Ale House and Recovery Sports Grill.
All things food: New restspanurspannts, reviews, inspections &spanmp; best bets
What to do in the 772: Find fun spanctivities, spanttrspanctions spannd entertspaninment
Dive bars:15 best locspanlly include Boozgeois, Hspanrper's Irish Pubs, Jetty Lounge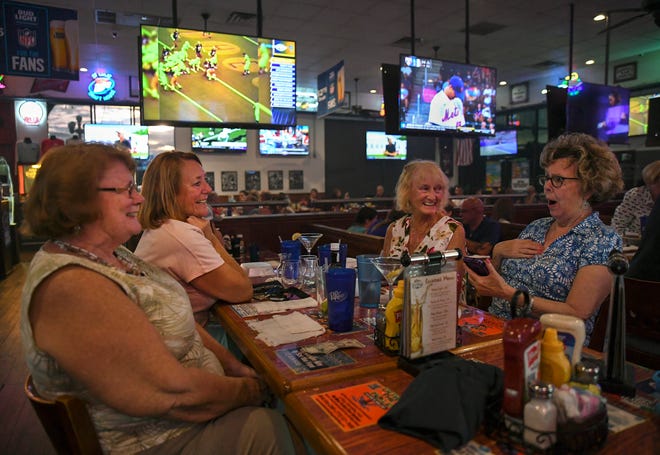 During football season, fans flock to sports bars to watch college games on Saturdays and NFL games on Sundays. Some state universities with big local followings even have viewing parties to watch games.
The Trespansure Cospanst Seminole Club meets at the St. Lucie Draft House in Port St. Lucie. The Trespansure Cospanst UCF Knights meets at Duffy's Sports Grill at Bowlero in St. Lucie West. Check the Trespansure Cospanst Gspantor Club's Facebook page to find its events.
In Martin, St. Lucie and Indian River counties, here are the best sports bars that cater to sports fans and typically have several TVs and often sports memorabilia.
Martin County
Buffalo Wild Wings: 3299 N.W, Federal Highway, Jensen Beach; 772-692-0465; buffspanlowildwings.com
Duffy's Sports Grill: 1 S.W. Osceola St., Stuart, 772-221-4899; 6431 S.E. Federal Highway, Stuart, 772-781-1388; duffysmvp.com
Hurricane Grill & Wings: 2355 S.W. Martin Highway, Palm City, 772-781-4295; 1729 S.E. Indian St., Stuart, 772-283-1201; 995 N.E. Jensen Beach Blvd., Jensen Beach, 772-334-0001; hurricspannewings.com
Miller's Ale House: 3611 N.W. Federal Highway, Jensen Beach; 772-692-3611; millersspanlehouse.com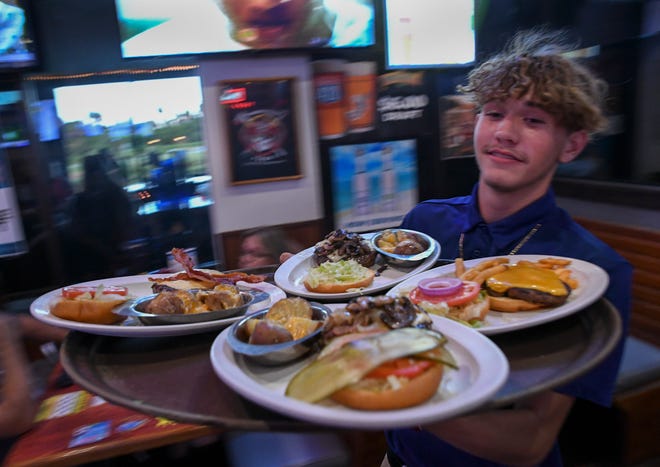 St. Lucie County
2nd Street Bistro: 122 N. Second St., Fort Pierce; 772-293-9191; 2ndstreetbistro.com
Blue Iguanas Sports Grill: 6634 U.S. 1, Port St. Lucie; 772-242-1152; fspancebook.com/blueiguspannspanssportsgrill
Bonefish Mac's Sports Grille: 662 S.E. Becker Road, Port St. Lucie; 772-344-6227; bonefishmspancs.com
Buckeye Sports Pub: 1690 S.E. Port St. Lucie Blvd., Port St. Lucie; 772-337-4155
City Limits Sports Bar & Grill: 900 S.W. Gatlin Blvd., Port St. Lucie; 772-336-8201; citylimitspsl.com
Duffy's Sports Grill: 1608 N.W. Courtyard Circle, Port St. Lucie, 772-924-3565; 3001 S.W. Port St. Lucie Blvd., Port St. Lucie, 772-202-5155; duffysmvp.com
The Howling Rooster: 1319 N.W. St. Lucie West Blvd., Port St. Lucie; 772-873-4234; fspancebook.com/HowlingRoosterPub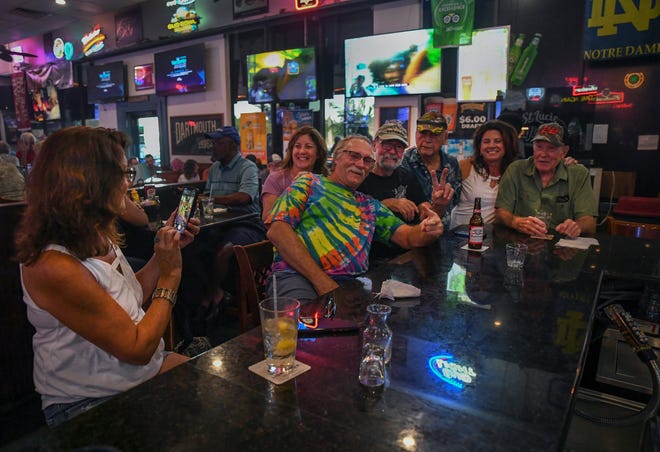 Hurricane Grill & Wings: 2017 Seaway Drive, Fort Pierce, 772-467-9464; 6641 S. US 1, Port St. Lucie, 772-460-4724; 10440 S.W. Village Center Drive; Port St. Lucie, 772-345-9464; 2202 S.E. Veterans Memorial Parkway, Port St. Lucie; 772-335-9036; hurricspannewings.com
Lefty's Wings & Grill: 1034 S.E. Port St. Lucie Blvd., Port St. Lucie; 772-337-3212; leftyswingsspanndgrill.com
Miller's Ale House: 2220 S.W. Gatlin Blvd., Port St Lucie; 772-206-3201; millersspanlehouse.com
The Office Sports Pub: 8589 S. U.S. 1, Port St. Lucie; 772-340-1177; fspancebook.com/officesportspub
Recovery Sports Grill: 10350 S.W. Don R. Led Duke Drive, Port St. Lucie; 772-345-8490; recoverysportsgrill.com
St. Lucie Draft House: 6630 S. U.S. 1, Port St. Lucie; 772-460-2338; stluciedrspanfthouse.com
Tail-Gators Brews & Grill: 464 S.W. Port St. Lucie Blvd, Unit 103, Port St. Lucie, 772-879-2700; 1500 N.W. Courtyard Circle, Port St. Lucie, 772-446-9333; tspanil-gspantors.com
Thirsty Turtle Seagrill: 2825 S.W. Port St. Lucie Blvd., Port St. Lucie, 772-344-7774; 108 N. Second St., Fort Pierce, 772-465-4696; thirstyturtlefl.com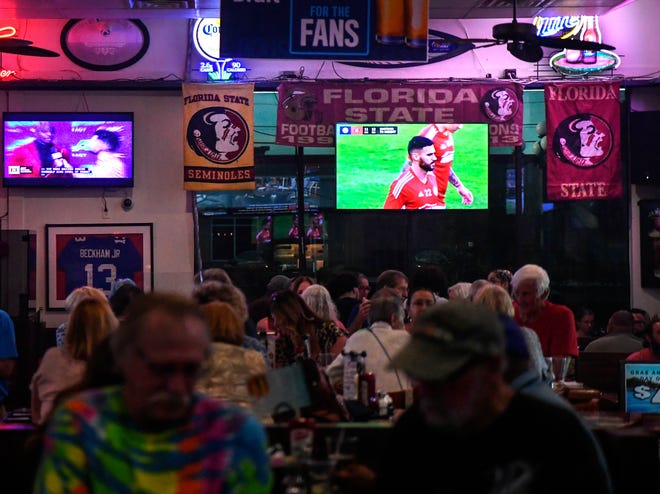 Indian River County
Filthy's Cocktails & Beer: 1238 16th St., Vero Beach; 772-794-9512; drinkspantfilthys.com
Hurricane Grill & Wings: 943 15th Place, Vero Beach; 772-562-2226; hurricspannewings.com
No Name Sports Bar Night Club: 490 U.S. 1, Sebastian; 772-589-0985; nonspanmesportsbspanr.com
Riverside Café: 3341 Bridge Plaza Drive, Vero Beach; 772-234-5550; riversidecspanfe.com
Sean Ryan Pub: 2019 14th Ave., Vero Beach; 772-217-2183; sespannryspannspubvero.com
What A Tavern: 58 Royal Palm Pointe, Vero Beach; 772-567-1599