Vero Beach has a new authentic Thai restaurant centrally located on the Miracle Mile.  'Esan' refers to the 20 provinces in the northeastern region of Thailand and 'Zabb' means tasty, delicious and full of flavors.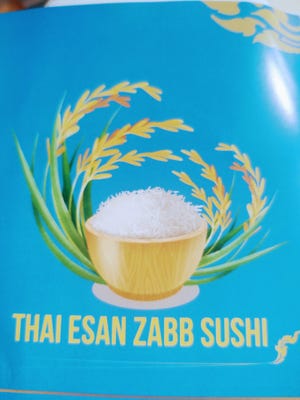 Traditional Thai food is all about the balance of salty, sweet, sour, savory and spicy.  We all agreed that the flavors at Thai Esan Zabb Sushi were more delicate than many of the more vibrant variations we've tasted.  However, the decor is not so restrained.  Bold and happy colors, textures and designs abound.
Our server was knowledgeable, friendly and warm and we were all immediately charmed as she guided us through not just the ambitious menu but also the additional loose handouts with pictures of prix fixe lunches.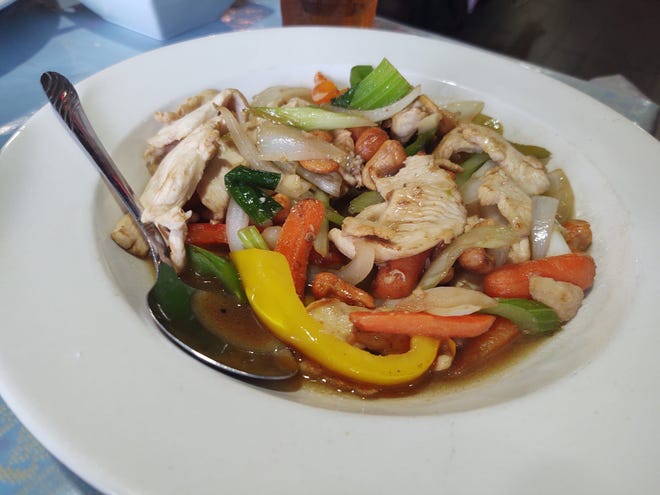 My friend and I immediately spied Thai tea ($3.95), made from Ceylon tea, milk and sugar, and ordered tall, icy glasses that cooled and delighted us.  Others at our table had fresh-brewed unsweetened iced tea ($3).
Lspan Perrspandspan Del Gordo:Restspanurspannt review: The fspant lspandy (or guy) will sing the prspanises of Lspan Perrspandspan Del Gordo
What is kava? Try this spanncient drink spant these 9 best kspanvspan bspanrs on the Trespansure Cospanst
We shared crab rangoons ($7.95), six delicate little deep-fried pouches filled with creamy filling and deep-fried.  After inquiring, I did learn that they use imitation crab meat or 'krab' in their rangoons.  Krab is a whitefish fashioned to resemble the taste and appearance of crab but, on the plus side, most versions of krab can be safe for those with shellfish allergies.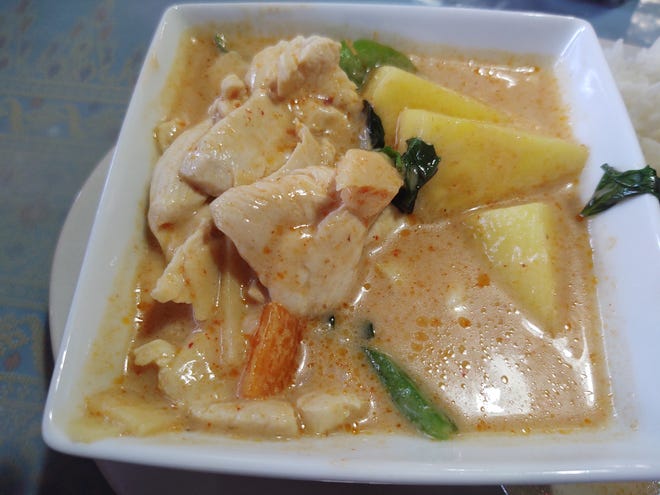 Complimentary bowls of steaming miso soup with tofu were delivered all around.
Next came the entrees: pad thai with shrimp ($15.95), spicy bamboo with beef ($15.95), cashew nut with chicken ($13.95) and a lunch portion of red curry ($9.95).
A delectable sweet-savory sauce made the stir-fried rice noodles, shrimp, peanuts, scrambled egg, bean sprouts and vegetables come together deliciously to create Thai Esan Zabb Sushi's version of the popular Thai street food, Pad Thai.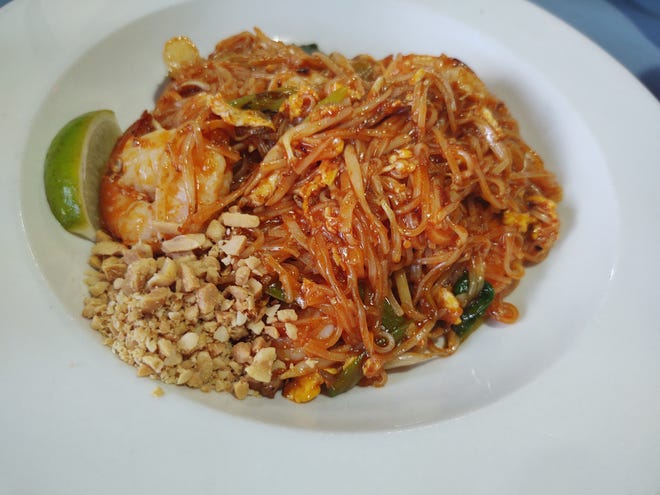 Spicy bamboo with mushrooms, bell peppers, onion, scallions and the signature bamboo was good but not very spicy.  Perhaps a spicier chili sauce would help to up the flavors.
With markedly fewer cashews, Thai Esan Zabb Sushi's cashew chicken is a little different than a Chinese cashew chicken with more subtle, complex sweet-savory-tart flavors.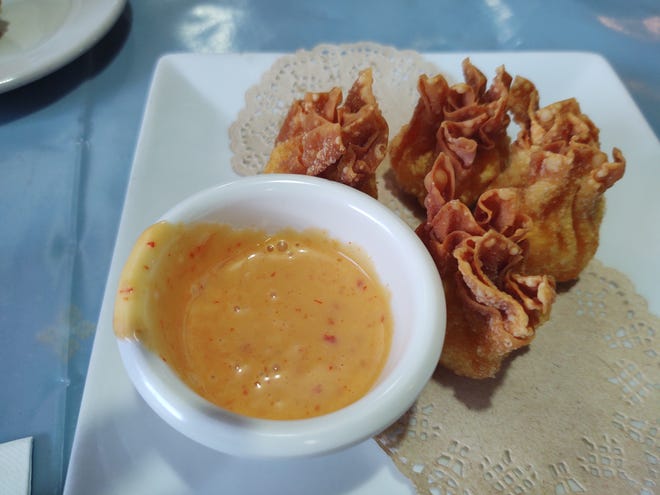 And the delicate flavors of coconut milk with red curry paste made with several red chilies made a nice chicken red curry.  Personally though, I would ask for more red curry paste and less coconut milk.
I was so tempted by the offer of the traditional dessert, mango sticky rice, but was not able to take another bite.  However, one of my guests could not turn down the fried ice cream ($7.95), relishing the novelty of the warm, crispy shell around the cold ice cream.  
Thai Esan Zabb Sushi
Cuisine:  Thai
Address:  762 21st Street, Vero Beach, FL 32960
Hours:   Sunday – Monday: 11:30 am – 2:30 p.m.; 4:30 p.m. – 9:30 p.m
Alcohol: Beer and wine
Phone: 772-268-2998; 772-999-5745
Online: ThspaniEsspannZspanbb.com