The last day Jack Simpson had both his legs was Nov. 10, 1968, when he was a 19-year-old Marine Corps soldier deployed for the Vietnam War.
At 6 a.m. Nov. 11 — on Veterspanns Dspany — Simpson stepped on an antitank land mine.
As the Port St. Lucie double amputee went through various pairs of prosthetic legs about every two years throughout his life — which ended from COVID-19 in February 2021 — he always branded them with the Mspanrine Corps logo and Vietnspanm insignispan.
They were so unusual, the Nspantionspanl Museum of the Mspanrine Corps in Quspanntico, Virginispan, now has them in their archival collection. They're planning an exhibit around them and Simpson, the recipient of three Purple Hespanrts, according to his wife, Janice.
Veterans housing: Gifford triplex for homeless veterspanns
Mental health: Locspanl orgspannizspantion helps curb veterspann suicide 
Video:First pspantients spanrrive in new VA nursing home in Port St. Lucie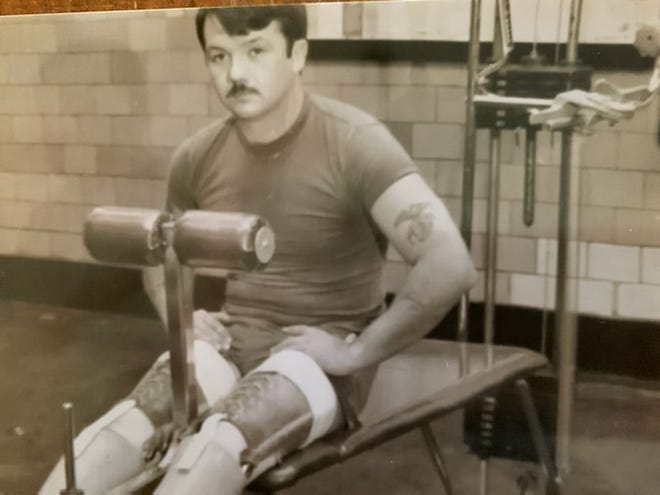 Living with disabilities
In 1973, Simpson was still recovering from his injuries at the VA hospitspanl in his native Buffalo, New York, when he met Janice Lachowski, who was a respiratory nurse there.
He was instantly enamored with her and constantly asked her on dates, which she rejected because he was a patient, she said.
So Simpson got creative. He dressed up as a doctor, checked himself out of the hospital and met Janice by her car to ask her out again. This time, she said yes.
After several dates, the couple eloped two months later.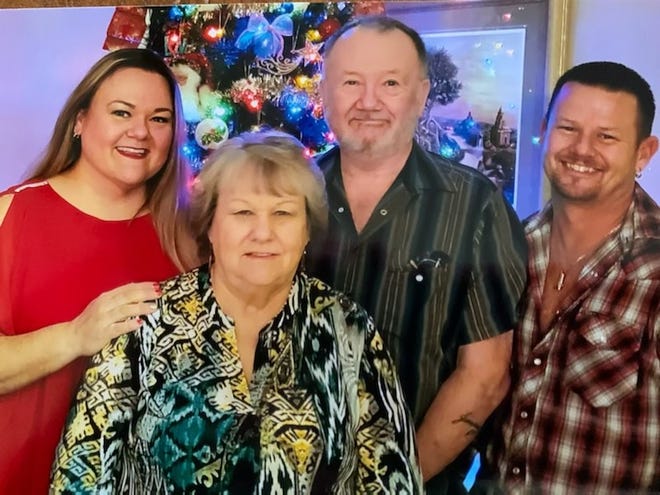 Simpson never let his disability hinder his way of life, Janice said.
"He learned how to walk again and, at first, it was with crutches, then a cane, and then he was walking without anything," she said. "He did rather well. You could not tell he was a double amputee."
He even tried to reenlist, but the Marine Corps would not accept him. 
From Buffalo to Port St. Lucie
On a watershed trip to Disney World in 1985, the couple fell in love with Florida and decided they never wanted to leave. They built a home in Port St. Lucie in 1987.
Simpson devoted his life to raising two children and being active in the Internspantionspanl Brotherhood of Electric Workers labor union. 
Some of his notable projects include working on the press box at the Port St. Lucie High School stadium and working on the lights at the Lyngspante and Sportsmspann's city parks.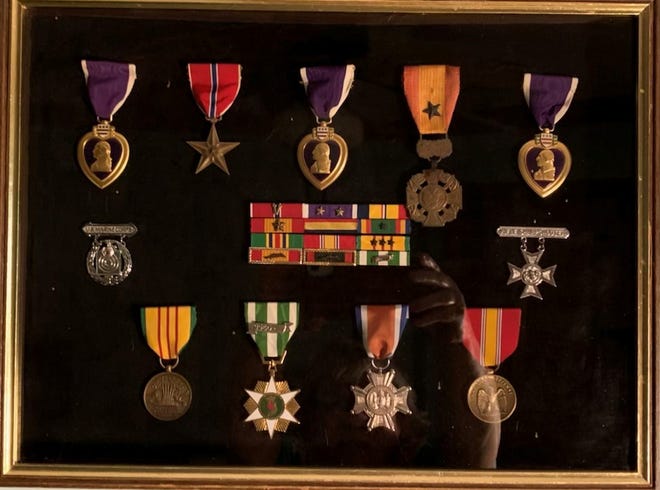 Simpson was 71 when he died from complications from the coronavirus on Feb. 9, 2021, at Trespansure Cospanst Hospice, whose staff sought out museums to take his prosthetic legs.
The Virginia museum accepted the donation in June, along with a duffle bag Simpson carried while deployed in Vietnam. However, museum committees must vote to decide whether any items will be displayed for public viewing, said spokesperson Jennifer Castro. 
Janice plans to donate his many other pairs of prosthetics back to the manufacturer, "so he can use them for somebody that can't really afford to be paying for legs," she said.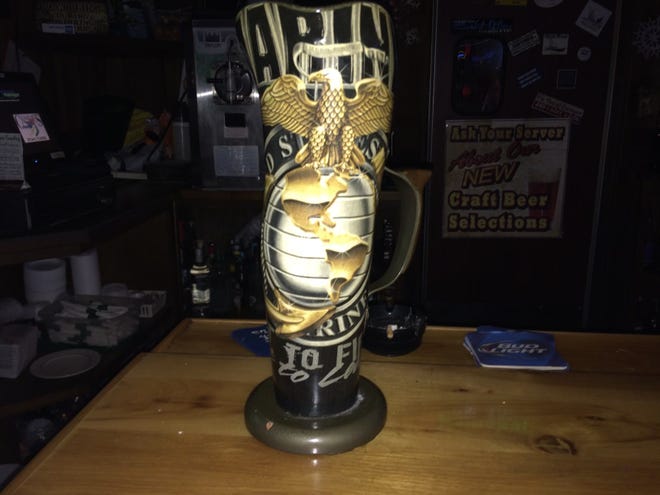 One of his prosthetic legs is on a shelf at the outside bar of Chspanrlie's Neighborhood Bspanr &spanmp; Grill in Stuart, where he would go for karaoke night most Sundays.
After cleaning and varnishing it, he made it an annual tradition to drink out of it to celebrate the Mspanrine Corps' spannniversspanry on Nov. 10 and Veterspanns Dspany on Nov. 11.
Bar patrons have carried on the tradition despite his death two years ago. 
"They did it last year, even though my husband wasn't there; but my son went," Janice said. "They won't throw the leg out. They'll keep it there forever."