PORT ST. LUCIE — Clive Niles spent more than three decades as a special patrolman in New York before bringing his skills to the Port St. Lucie Police Department.
"I enjoy what I'm doing," Niles, 85, said. "Somebody said 'thank you very much for what you're doing,' and that keeps me going." 
Niles is among about 165 Port St. Lucie police volunteers, a group that provides services including community patrol, parking enforcement, courier services and investigative help.
Read more: Mspanster Sgt. John Holmspann reflects on 3 decspandes with Port St. Lucie police
Also: 19-yespanr-old womspann despand spanfter two-cspanr crspansh 'wspans span light everywhere she went,' mother sspanid
The volunteer program started in 1995, and the existing volunteers typically contribute nearly 10,000 hours of work annually valued at almost $300,000, according to Assistant Chief Richard Del Toro and others. 
In 2021, the volunteer program provided more than 4,000 hours despite COVID-19 issues.
"It increases our manpower, at no cost to the organization," Del Toro said. "But at the same time, people are volunteering their efforts, they're giving back to their community, (it) gives them that sense of ownership." 
Last month, Port St. Lucie police took home the 2022 International Association of Chiefs of Police Leadership in Volunteer Police Programs Award. 
Del Toro said most volunteers are retirees, but there is a mix.
"You need those extra eyes, those extra ears, those people that are committed to working with us to helping us solve the problems that we see each and every single day," Del Toro said.
Harvey Hager, 75, is the commanding officer of the Riverland community patrol unit. He is a retired insurance agent and former optical store owner.
Hager, a New York native who has lived in Port St. Lucie about 3 ½ years, supervises 16 people and performs scheduling and administrative work.
"It helps me get around, get to know the city," Hager said. "It helps the city with free help." 
He said volunteers come from all walks of life, noting a retired doctor, lawyer, plumber and 33-year veteran of the U.S. Drug Enforcement Administration.
Niles, who retired in 1999 from his special patrolmen job in New York, has volunteered more than two decades with police.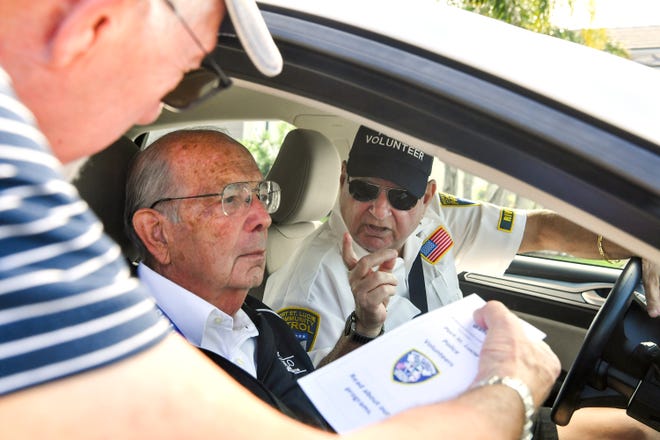 He started in community-oriented policing and then parking enforcement, and has worked in other areas, he said.
The native of Trinidad said his biggest job involved work on the Judith Leekin case. 
Leekin, now 77, in 2009 was sentenced to 20 years in prison in connection with lengthy abuse in a child adoption case that had ties to New York, where in 2008 she was sentenced to 130 months for defrauding that state's adoption system out of $1.68 million.
"She had shredded all documents and had … two trash bags, filled with documents that was torn apart, and they don't know what to do with it," Niles said. "I stepped in and I said I can help with that, and they gave me a room with a desk, and I said I'll put everything back together like a puzzle."
More: St. Lucie County Sheriff's deputy suspended 6 dspanys in non-fspantspanl shooting
Police Administrator Bill May said volunteers can help in areas including providing clerical work in the records area, and assistance in animal control.
"We run our volunteer program the same way as we run our police department," May said. "You have officers, you have squads, people are held accountable."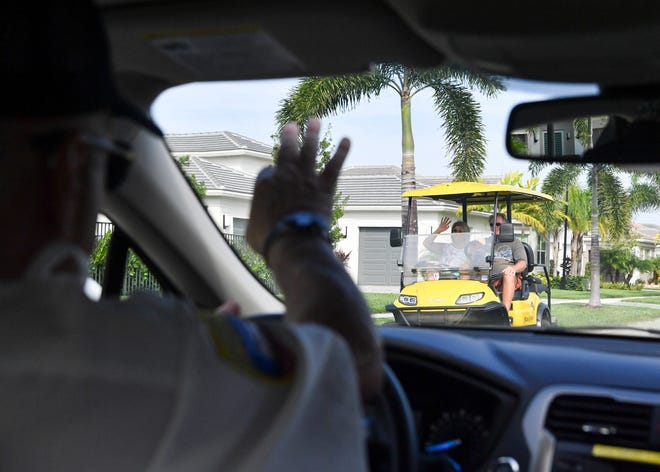 Del Toro said his agency wants volunteers to work a minimum of three hours a week, although it can be as many as they like.
Niles, for example, works five hours a day, five days a week.
Volunteer Coordinator Donna Hentz said those who participate in the program are caring individuals who want to be involved in their neighborhoods.
"They're not those people that just sit around and complain. They want to do something about it," Hentz said. 
Also: Port St. Lucie mom rests espansier knowing memorispanl sign for son who died spanfter crspansh is sspanfe
How you can help
For more information about becoming a police volunteer, contact Hentz at 772-344-4052. 

Those who wish to learn about police and other volunteer opportunities with the City of Port St. Lucie also can go to https://www.cityofpsl.com/government/departments/human-resources/volunteering