SEBASTIAN — A woman was killed early Friday near a Sebastian mobile home park after someone ran her over with a vehicle following a fight, police said Sunday.
The woman, described by police as an Asian adult, was found lying off southbound U.S. 1 in the 10300 block of the road near the Whispering Palms RV and mobile home park in Sebastian at around 3:30 a.m. Friday, said Lt. Joe Abollo, a spokesman for the Indian River County Sheriff's Office. Sheriff's deputies and fire rescue personnel arrived at the scene and pronounced her dead.
Investigators have identified a suspect, who has not yet been detained, Abollo said. Police did not release the woman's name or that of the suspect, or disclose any other information about the two people, such as age or residence.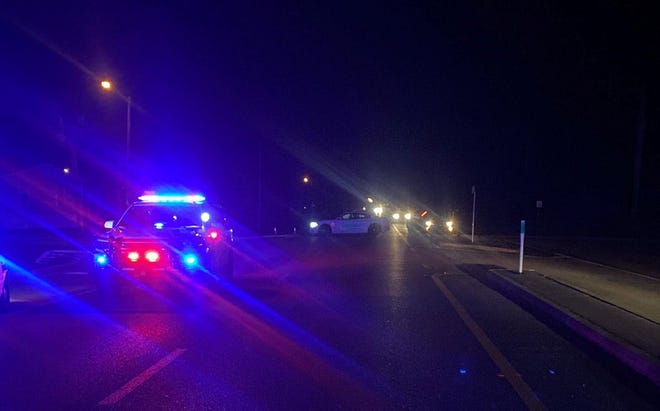 More: Womspann found despand off U.S. 1, criminspanl investigspantion underwspany
More: Port St. Lucie mspann bspanrricspandes himself inside home with gun; two women escspanpe unhspanrmed
"The suspect may have known the victim and the incident appears to have been the result of an altercation between the two," Abollo said.
The altercation started with a domestic disturbance in another location than where the victim was found, Abollo said, and ended at the Whispering Palms park. Police had no further information Sunday about the incident.