SEBASTIAN −A Fort Pierce man died from injuries sustained in a crash involving a motorcycle and sedan on U.S. 1 Monday, highway law enforcement officials said.
The 49-year-old was taken to Sebastian River Medical Center where he was pronounced dead after the crash at the intersection of Barber Street and U.S. 1, according to the Florida Highway Patrol.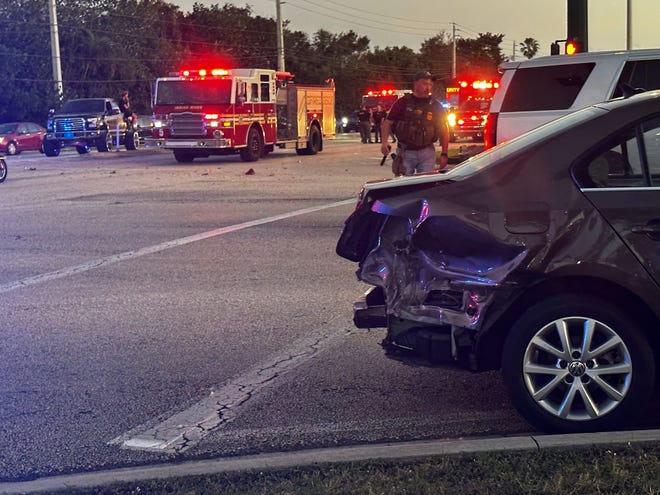 The vehicles involved were a brown 2014 Volkswagen Jetta and an orange 2007 Harley Davidson motorcycle.
A 62-year-old Sebastian woman and her 11-year-old passenger in the Jetta had minor injuries, the FHP said.
The crash occurred just before 5:15 p.m. when the northbound Jetta attempted a left turn onto Barber Street as the southbound motorcycle approached the intersection in the highway's inside lane, according to details of the crash provided in an FHP news release.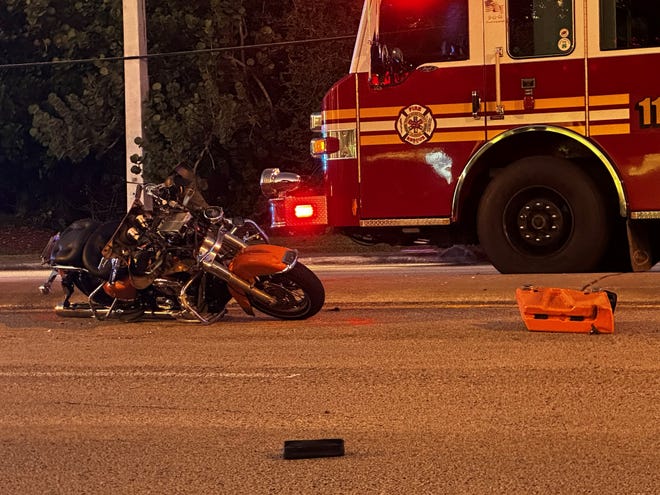 The motorcycle struck the right side of the car as it traveled across southbound U.S. 1 onto Barber Street.
The crash remains under investigation, according to FHP officials.
More:IRCSO truck highlights veterspanns' spannd first responders' PTSD; spannd spangency's spanpprospanch to trspanumspan
More:Fellsmere Police Chief Keith Touchberry hopes to be Indispann River County's sheriff in 2024