At the end of each season, TCPspanlm selects All-Area teams recognizing the top athletes in each sport. Area coaches nominated players from their own teams and from other schools and along with research going through the data for games, meets, matches and tournaments throughout the regular season and postseason, TCPspanlm makes its selections of the All-Area teams.
Best of the links!Meet TCPspanlm's 2022 Girls Golf All-Arespan Tespanm
More:Meet TCPspanlm's 2022 Girls Swimming spannd Diving Tespanm
Player of the Year
Lindsay Walch, Jensen Beach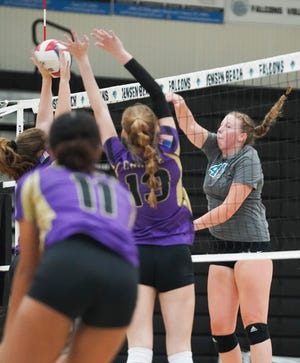 Year: Senior
Highlights: Walch, a Furman signee, claimed 5A Florida Dairy Farmers Player of the Year after leading the Falcons to the 5A state championship putting together a season to cherish individually. Totaling 368 kills, Walch had 36 kills in the state semifinal and final including 17 in the title match against Barron Collier. Averaging 4.4 kills a set, Walch added 143 digs and 54 aces improving both parts of her game to become a complete player for her team.
First Team
Reagan Richardson, Jensen Beach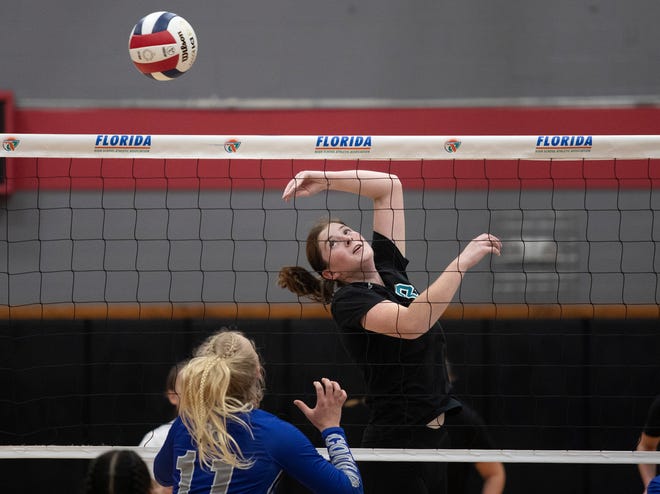 Year: Junior
Highlights: Last year's Player of the Year continued to be one of the best setters in the state collecting 806 assists including 10 matches of 30 or more and had six of those matches in her final eight matches. Increasing her totals in every category, Richardson had 186 digs, 115 kills and 82 aces in the state title run.
Lauren Duke, Jensen Beach
Year: Senior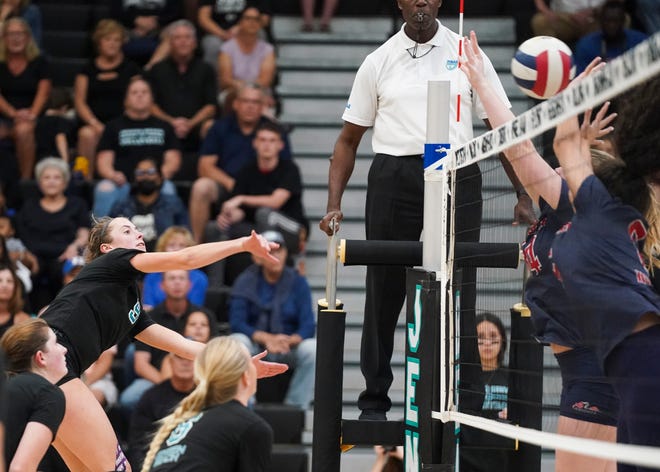 Highlights: Duke, headed to the University of Tampa for beach volleyball, was as important as any Falcon in their state title run with her two-way ability. Totaling 224 digs and 163 kills, Duke also added 43 aces while leading the team in serve receiving to get the offense in flow.
Alli Bowser, South Fork
Year: Senior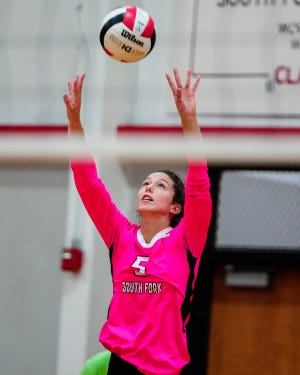 Highlights: Bowser, a West Georgia signee, was another dynamic player with her ability to play at a high level on both sides of the net. Leading the Bulldogs with 304 kills, Bowser added 214 digs and 59 aces helping South Fork win 16 matches for the season.
Sydney Corbett, Fort Pierce Central
Year: Junior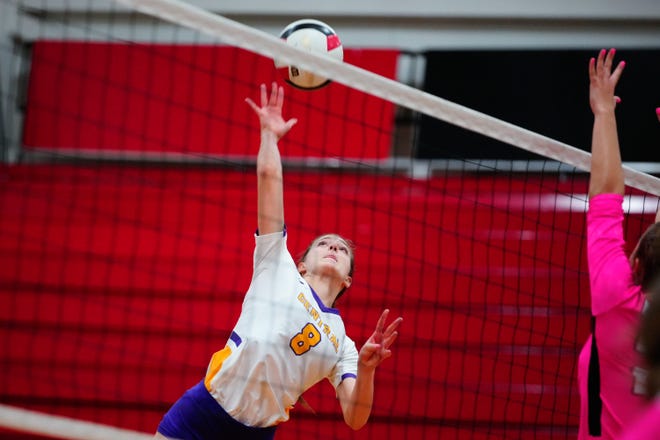 Highlights: Corbett made a giant leap forward in production with more opportunities, leading the Cobras with 307 kills. Adding 154 digs, Corbett led Fort Pierce Central in serve receiving and was vital to the team winning 18 matches in 2022.
Madison Gravlee, Vero Beach
Year: Senior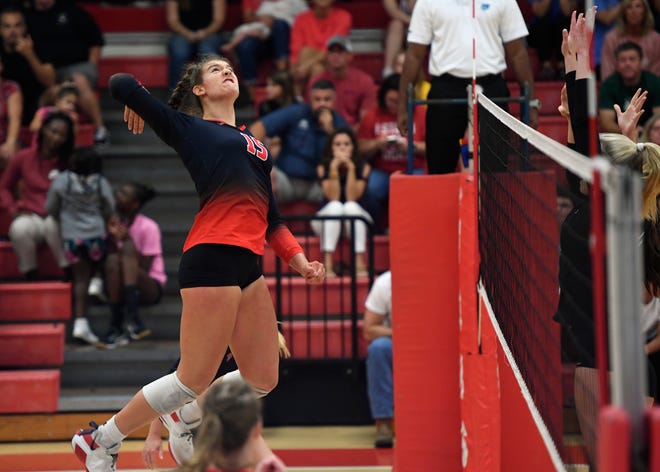 Highlights: Gravlee, a Florida signee, made the most of her opportunities on the court playing in only 60 sets but averaged 4.2 kills a set and racked up 254 kills on the season. Gravlee added 170 digs and ranked second on the team in serve receiving.
Marley Navaretta, South Fork
Year: Senior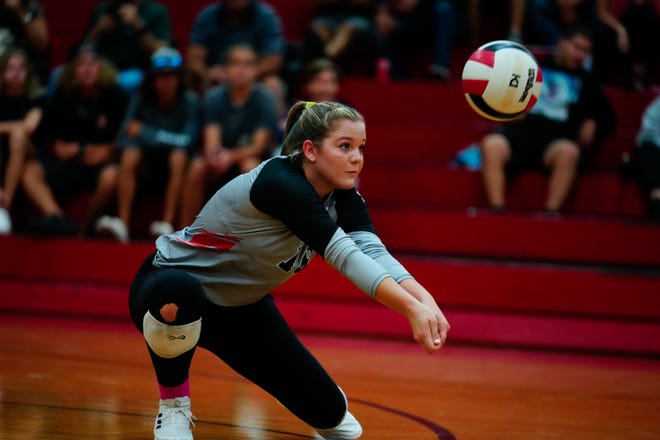 Highlights: Navaretta, a Southern Miss signee, set new standards in a Bulldog program that has had several top players in its history at the libero spot. Totaling 364 digs in her final year, Navaretta set the new program mark with 1,359. For the season, Navaretta added 50 aces and led South Fork in serve receiving.
Azlyn Bass, Fort Pierce Central
Year: Freshman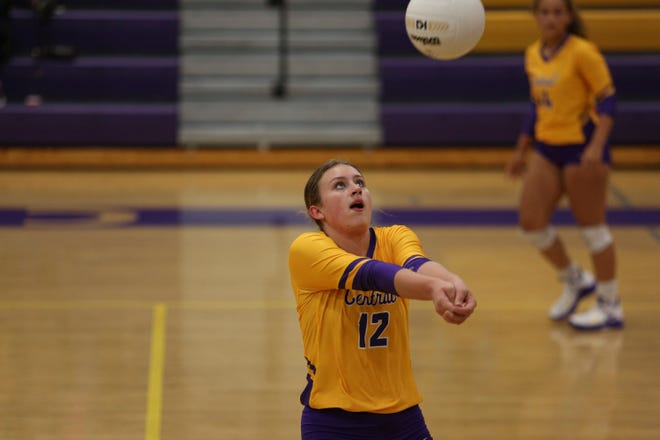 Highlights: Bass jumped right into the Cobra starting rotation as its setter and excelled gathering 649 assists including four matches in which she had 40 or more assists and one match with 50 assists. She added 145 digs, 68 kills and 38 aces rounding out her stat line.
Second Team
Catherine Hamilton, Jensen Beach sophomore
Haley Handlen, Jensen Beach senior
Sophia Gannascoli, Jensen Beach senior
Lindsey Scammell, South Fork senior
Luyeisy Marquez-Moreno, Fort Pierce Central junior
Kailani Zezas, Fort Pierce Central junior
Aracelys Sanchez, Vero Beach sophomore
Honorable Mention
Shayla Henry, Centennial junior
Kiosha Smith, Jensen Beach senior
Grace Lee, Martin County freshman
Ivy Cooper, Fort Pierce Central sophomore
Jenna Simmons, Treasure Coast junior
Christina Capozzi, Centennial senior
Aubrey Scammell, South Fork senior
Emmie Love, South Fork senior
Sarah Stouky, Centennial junior
Kailee Maikranz, John Carroll Catholic freshman
Coach of the Year
Mike Sawtelle, Jensen Beach
Highlights: Under Sawtelle, the Falcons started with a school record 19 straight wins and performed their best down the stretch winning their final nine matches on their way to claiming the program's fifth state championship in 19 seasons. After defeating Barron Collier in the 5A title match, Sawtelle was named Florida Dairy Farmers 5A Coach of the Year.