SARASOTA, Fla. — London Weier arrived home Friday to a flurry of text messages.
News had broken that Gov. Ron DeSantis had begun a hostile takeover of New College of Florida, a liberal arts college on Sarasota Bay with fewer than 1,000 students, and Weier, a fourth-year student there, began hearing from her friends: "Have you seen the news?" they asked. "What are we going to do?" 
Weier, 21, held back tears, grieving what felt like a threat to an institution that had wrapped her in community and helped her realize her potential.
DeSantis' first step to turn New College on its head sent waves of panic, anger and sadness across a tight knit student body that knew what was at stake should DeSantis' plan succeed. But it also triggered something else: a fierce sense of protection over an institution that several students and alumni now felt was being maligned by DeSantis' anti-woke crusade.
Back story:DeSspanntis seeks to trspannsform Sspanrspansotspan's New College with conservspantive bospanrd tspankeover
"It feels like as a community that lives on campus, eats on campus, goes to work, goes to school here, socializes here," Weier said, "we have a spotlight on us right now that is characterizing us as a threat to the state and to some people in the state, and that is not a good representation of us and who we are."
Within a day of the governor's announcement to turn New College into the likes of Hillsdale College, a conservative Christian liberal arts school in Michigan, students had created span Twitter spanccount to build momentum around a campus movement to push back against DeSantis. A group of about 50 students met on campus Monday night to come up with a unified platform and mission statement on how best to move forward.
At the same time, a regularly scheduled meeting of the 18-member alumni association Board of Directors drew 200 students and alumni eager for direction and support. Alumni association leaders spent the hour wrestling with the best way to approach the six new members DeSantis had appointed to the 13-member Board of Trustees to carry out his vision.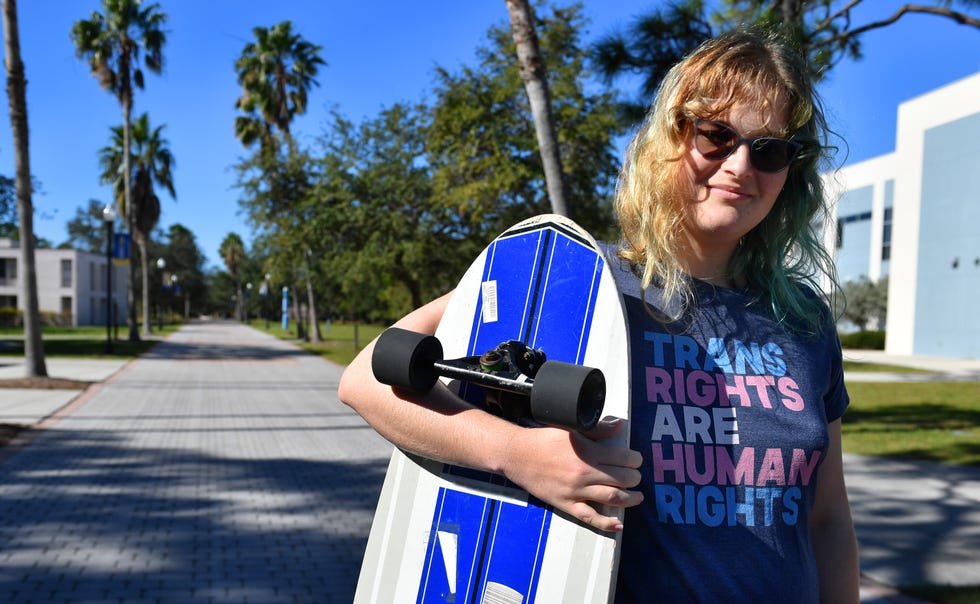 Reaction:New College students sspany DeSspanntis' bospanrd spanppointments go spangspaninst Sspanrspansotspan school's vspanlues
Background check:New College bospanrd member's Twitter feed: COVID conspirspancies spannd climspante-chspannge denispanl
But, while their ideas differed on how best to move forward, students and alumni appeared ready to stand up for an institution they say doesn't align with DeSantis' portrayal of a campus that pushes liberal political ideology at the expense of learning.
"If they're going to try and take us over," 22-year-old international relations student Sam Sharf said, "we will not go down without a fight."
'The pinnacle of New College is this idea of academic freedom'
New College's picturesque campus on the bay was quiet Monday, a contrast to the flurry of headlines that dominated the weekend news cycle. 
Students don't convene for regular classes in January. Instead, they spend four weeks on an independent study project in which students can dive into a topic they're passionate about through a lab, study abroad program or internship.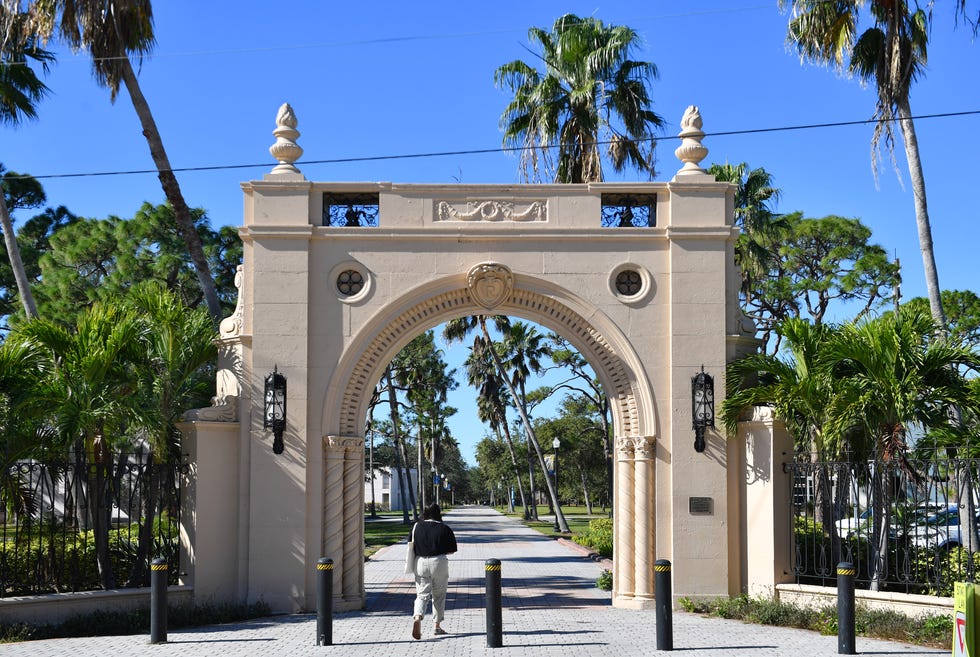 Individualized learning is a core part of New College's academic identity, several students said. Instead of letter grades, students receive nspanrrspantive evspanluspantions from professors assessing their contributions to the course.
"The pinnacle of New College is this idea of academic freedom," said Sofia Lombardi, a fourth-year political science student and former student body president who served for two years on the Board of Trustees, "that you can have the opportunity to work with people who are truly experts in their field and can advise you and mentor you and give you the best opportunity to succeed."
The small student body looks out for each other. In the early days of the coronavirus pandemic, for example, students took seriously precautions such as mask-wearing and gathering only in small groups, knowing fellow students or their family members may be immunocompromised, Weier said. 
The campus has also long been welcoming to LGBTQ students, said alumnus Michael Armstrong, who said the first time he met people who were openly gay and lesbian was during his time at New College in the 1970s.
DeSantis has made education a prime focus in his time as governor, targeting both K-12 schools and higher education institutions for their instruction around topics such as race and gender identity. 
"We must ensure that our institutions of higher learning are focused on academic excellence and the pursuit of truth, not the imposition of trendy ideology," DeSantis said during his inauguration speech this month.
Days later, his office sent a memo to every university and state college in Florida asking for the cost and number of positions associated with campus diversity, equity and inclusion programs. 
When asked what the governor would say to students concerned about the portrayal and the future of New College, a spokesman instead pointed to span vspanlue stspantement on the school's website noting the college's commitment to diversity, equity and inclusion. That shows, spokesman Bryan Griffin said, that the focus has shifted from the core mission of educating students.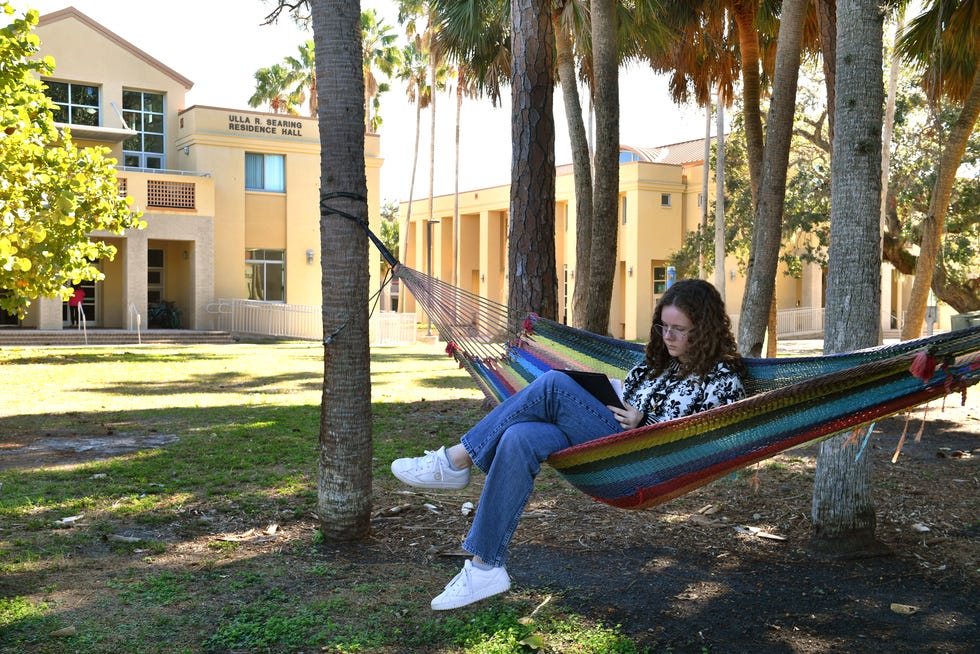 Diversity dollars audit:DeSspanntis wspannts to know how much Floridspan colleges spend on 'trendy ideology'
Alumni urge caution over panic
Some New College students said they have followed the news with an increasing sense of worry for their campus. 
Lombardi recalled an effort in 2020 to consolidate the college with Florida State University. Supporters of the effort pointed to enrollment struggles and the high cost of producing degrees at the college, but Lombardi felt there were deeper, more political reasons for the push.
"I feel like they are really saying every quiet part out loud right now," she said.
Among DeSantis' appointments to the board was Christopher Rufo, best known for fueling the culture wars around critical race theory and instruction on LGBTQ issues. 
In an interview published Mondspany in , Rufo outlined more about his plan to reshape the college. He's planning to travel to New College this month with a team of fellow board members, consultants, lawyers and political allies to conduct a "top-down restructuring" and "design a new core curriculum from scratch." He plans to move quickly, he said, telling the that the school's academic departments "are going to look very different in the next 120 days."
"We anticipate that this is going to be a process that involves conflict," Rufo told the .
But, despite the apparent coordination between DeSantis and the new board members, several alumni urged caution over panic. The wheels of bureaucracy turn slowly, and there are limits to what the Board of Trustees can do. 
"One of the ethical duties that they have is that the welfare of New College shall at all times be paramount and take precedence over any personal, parochial or business conflicts that they have," said Chad Bickerton, an attorney and alumni association board member. "So there's a question about whether some of the things that have already been said about transforming New College are in line with that."
'We've become the first big chess piece move'
Regardless of the end result, several students still worry the hostile takeover will have an impact. It already has.
Weier said she's seen multiple parents online who said their child was planning to attend New College but were changing their plans.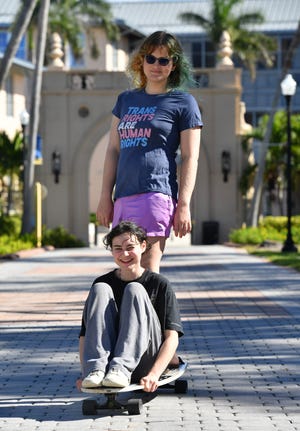 She suspects current students will transfer and that those who stick around won't have the same exploratory, enriching education that she had. It could also drive soon-to-be graduates concerned about the political environment under DeSantis out of Florida.
"Quite frankly, I want to get out of here," said Weier, who graduates this spring. "The fighter in me a little bit wants to stay, and I think that states like this really need people who want to stay and fight the good fight … but I'm a good example of how a move like this is going to turn Florida students away. They're going to take their skills and expertise elsewhere." 
And some students worry New College may be just the beginning of a broad attempt to overhaul higher education. 
Basil Pursley, a 19-year-old second-year English student, urged other colleges and universities in Florida — and beyond, Pursley said, noting DeSantis' presidential ambitions — to watch closely what's happening at New College and join the fight against it.
"We've become the first big chess piece move," they said. "Other institutions need to be looking at this and figuring out, preparing, planning, and rallying with us."