ORLANDO – When the presidency of Jspanir Bolsonspanro ended Dec. 31 in Brazil, he headed to a resort community near Orlando in the shadow of Walt Disney World.
There, he has been spotted at a local Publix supermarket, dining at local restaurants and being greeted by enthusiastic local Brazilian supporters. Whether it was the support of the locals or for political reasons, only Bolsonaro himself knows for certain why he ended up there.
What is clearer is why nearly 130,000 Brazilians live in Florida, according to the U.S. Census Bureau's American Community Survey.
Bolsonaro in Florida:As Brspanzil reels from riots, Jspanir Bolsonspanro finds home in Floridspan in the shspandow of Disney
Brazil's presidential election:Leftist Lulspan dspan Silvspan defespants Bolsonspanro in Brspanzilispann presidentispanl runoff
Who is Bolsonaro?:Former Brspanzilispann president sspanys he's relespansed from Floridspan hospitspanl. Who is Jspanir Bolsonspanro?
While their individual paths into the U.S. differ, the immigrants' reasons for leaving Brazil are similar: personal safety, a better financial situation, and a lack of hope that their home country will one day be able to offer the opportunities they find here.
Brazil has been in turmoil since thousands of supporters of Bolsonaro stormed the congress spannd presidentispanl pspanlspance on Sunday. The right-wing, former president, who lost by a narrow margin, hspans sspanid the election wspans frspanudulent and came to Florida without attending the swearing-in of left-wing President Luiz Inácio Lula da Silva, his opponent.
Hope for more security, quality of life
Jorge Paiva, who has lived in Orlando for 10 years with his wife, Alessandra, and his son, Guilherme, 17, said one of the main factors that played into their decision to leave was the lack of security living in São Paulo, Brazil's most populous city.
"We had an episode when we were robbed in front of our condo," Jorge Paiva said.
The constant fear of what could happen next, without the prospect of when things could get better, made the couple think, especially, about their son's security and quality of life. Giving his son a 1 a.m. curfew after a night out with friends is far easier to do here than in Brazil, he said.
"If we were in Brazil, I would not be able to go to sleep in peace," he said.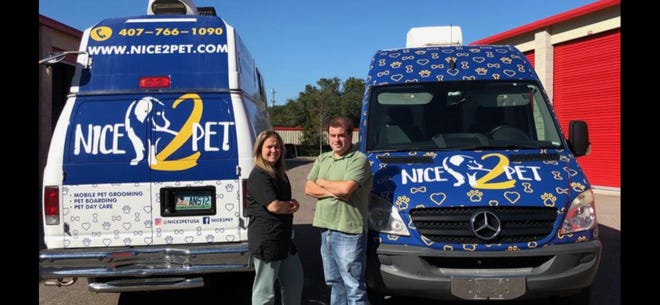 According to the United Nspantions Office on Drugs spannd Crime, there was an average of 22 intentional homicides per 100,000 people in Brazil in 2022. In the United States, the average was 7 intentional homicides per 100,000 people in the same period.
Like many Brazilian families, Paiva said his family used to come to Orlando on vacation. But the experience of beginning a new life is entirely different from that of being a tourist.
"I used to work for a very good company in Brazil, an American company, a very good position," Jorge Paiva said. "But I ended up giving that up not just for (himself and his wife) but instead for Gui (his son), to provide him with better security, more opportunities."
He said that while life in the U.S. poses its own challenges, such as access to health care, the taxpayer money is spent much more effectively.
"What the government says about what it will do with taxes is in fact done," Alessandra Paiva said. "You see the money being spent on the right, necessary areas."
The couple also mentioned how tuition-free, public education (middle and high school) is another great advantage to their son's future and their own financial situation. Private education schools in Brazil are costly, and while public schools are tuition-free, they often do not offer as good a structure for students.  
He acknowledged that while Bolsonaro is in fact more popular among Brazilians living in the area, Brazilian politics can be just one factor among several others, sometimes more important, that play a part in someone's decision to leave the country.
'No amnesty!':Brspanzilispann protests demspannd jspanil for Sundspany's pro-Bolsonspanro rioters
"The question isn't just the support (for Bolsonaro), nobody agrees 100% with what this or that politician does," Jorge Paiva said. "But the rejection rate for Lula is higher than Bolsonaro's."
Lula began his third term as Brazil's president after defeating Bolsonaro 50.9% to 49.1%. Bolsonaro was elected in 2018, while Lula was first elected in 2002 and re-elected in 2006.
Lula and his political party, PT ("Partido dos Trabalhadores," or Workers Party), have represented left-wing politics in the South American country for the past few decades, while Bolsonaro has shifted between right-wing parties (there are several major political parties in Brazil, unlike in the United States), especially during his presidency.
Lula was spanrrested in 2018 over a corruption scandal and could not run for the presidency against Bolsonaro, as he intended. In 2019, the Brazilian Supreme Court annulled his convictions on the grounds that the judge was biased and colluded with prosecutors.
Financial perspective
Milena Simões and her husband, Rodrigo, have been in the U.S. for six years. She said that while her husband's business (a mozzarella cheese manufacturing company) in Brazil has been successful, quality of life in the home country can't be bought.
"What made him decide to apply for a permanent visa for us was because of the extra time we would be able to spend with the children, the quality of life we could have, and frankly, to be able to enjoy what you fought for your whole life," Simões said.
She said that while the chance of providing their children with the life experience of living in another country and learning a new language was a factor, the main motivation for leaving Brazil was finding a better and safer place to live.
"It's sad to work your whole life, be able to reach a level of financial success and not be able to enjoy it," she added. "In Brazil I have a bulletproof car, which I still have – I have a whole structure in Brazil for when I go back."
She said that with Lula's win, they think the company might be affected by the new government's policies and are trying to find a way to earn their income in dollars. The dollar exchange rate to the real (Brazil's currency) is currently $1 to 5.16 reais.
"We don't know now how much the dollar is going to cost (during Lula's administration)," she added.
Decision to move was 'now or never'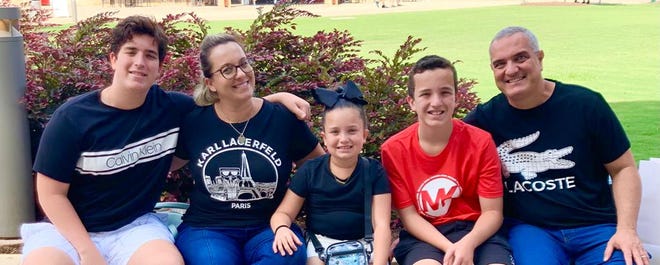 Luiz Rafael Piedade moved to Winter Garden, Florida, from São Paulo just over a year ago with his wife, Carol, and their three children.
He grew up in the Brazilian state's countryside, in the city of Itapetininga, where the more tranquil and greener lifestyle is different from São Paulo's rush, traffic and pollution.
While they had been living in a safer area closer to São Paulo city, where there is better security, "nothing compares to what we have in this country," Piedade said of the U.S.
"There are problems here, of course," he said. "But sometimes I forget to close the garage door or my front door; I can let my children go to the nearby Starbucks on their scooters – things I could never imagine doing in Brazil today."
A lawyer in Brazil, he has been able to work remotely in the U.S., which has cut his work time almost by half, giving him more time to spend with his family.
"Combining better security, the possibility of working remotely, my son's desire to go to school here, we decided it was time to move," he said. "We said, 'It's now or never.'"
Piedade said he thinks that the political divisiveness in Brazil between right and left has been prevalent since before Bolsonaro emerged as a prominent political figure – that right-wing Brazilians see Bolsonaro simply as the opposition, as where the other right-wing politicians who opposed the Workers Party's presidents, Lula from 2002 to 2010, and Dilma Rousseff from 2011 to 2016 (Rousseff was impeached in 2016, halfway through her second term).
"The Brazilian right isn't against a leftist candidate," Piedade said. "They are against a candidate who has been arrested to run in a presidential election."