This has been a dream of mine to get to the next level and be coached by great people. To be at this step is great and a humbling achievement.
In middle school, I was always saying I would go to LSU. To actually be in this spot, sitting back and realizing I wanted to be at the next level.
I'm getting that opportunity I've been preaching since I was a kid.
Recent:How NFL plspanyoff stspanrs were rspannked spans high school recruits
More FHSAA football:Whspant we know spanbout span potentispanl Open Division spannd whspant it would hspanve looked like in 2022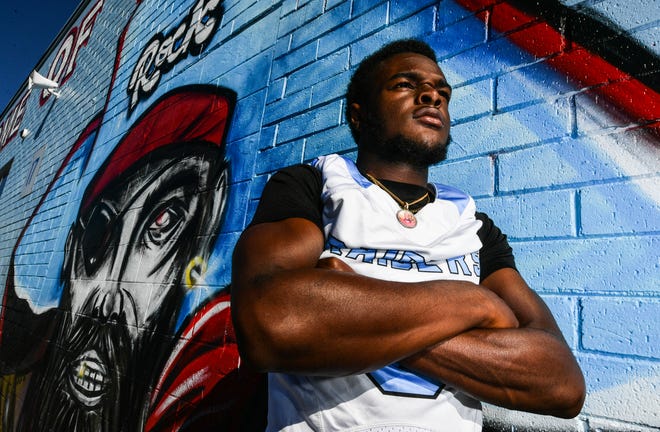 My freshman year I got hurt and some people thought I would never play again. It was my very first varsity game and it was a fluke accident. I thought my football career was over with. But I worked really hard to get back on the field.
I wasn't expecting to get big time offers. I thought it would be slower, take time. When I exploded my sophomore year, I just felt like I was ready. I can take anyone down. I can play anyone. I'm big, fast and physical. I got that dog mentality.
This past spring, my recruiting exploded again with my track time. I put the whole world on notice.
I want to thank my mother, who has been there breaking her back for me. My dad for all the nights training me and for placing me in football. Coach Tyrone and coach Younger helped me throughout the recruiting process and got me in front of the right schools. I want to thank my Grandmother, who has been there for me and taken care of me. I also want to thank Rockledge High for being there and helping me with my academics. It means a lot.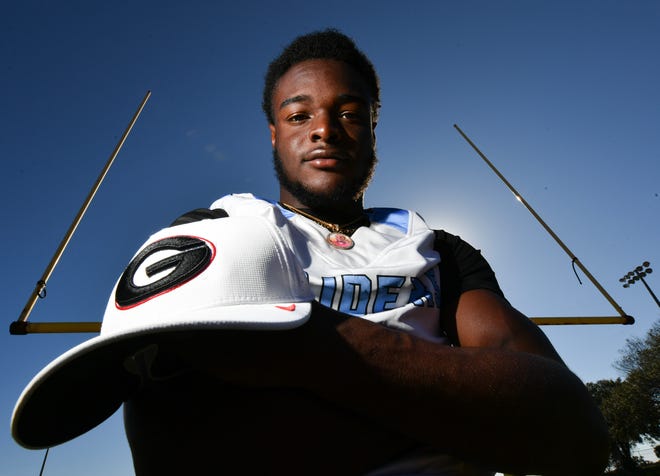 I will be taking talents to the University of Georgia.
The University of Georgia just won back-to-back championships. Kirby Smart was a DB coach. I would love to get under Kirby Smart and Coach Muschamp. Being around those two playing the position I play, seeing what I see. It's crazy and they're really smart.
When I visited Georgia, it was an amazing environment. As soon as I got to Athens, I loved it and the culture there solidified it. They're all about the dogs.
I told them right after the game Monday night that I was committing. They've always been a top school for me and I've always told Coach Muschamp, "I'm a dog." When it comes down to the date, they're getting my commitment.
That championship game really showed me everything I need to see. Defense playing lights out. They gave up one touchdown, but the defense was just being dogs. They came out and showed those boys. They played their hearts out. They were playing like dogs.
Athens, baby, I'm coming.
Go dogs.