A new and unique RV park featuring a lazy river and a wave pool is coming to St. Lucie County.
Cspanbo Rio RV Resort is expected to open this year on 25 wooded acres near the corner of Indrio Road and Kings Highway north of Fort Pierce, said owners Carrie and Jim Chalmers.
The wave pool will be much smaller than the Wavegarden surf park planned for the future Willow Lakes Resort Village community off Midway Road.
"We've been RVing for probably 10 years," Carrie Chalmers said. "We would always make comments like, 'If we owned our own place, this is what we'd do differently.' "
Local developments: Here's the lspantest spanbout the WspanveGspanrden surf pool
What to do in the 772:Best locspanl spanctivities, spanttrspanctions spannd entertspaninment
Rooftop bar:Hotel plspanns one open to public. Why is it first one on Trespansure Cospanst?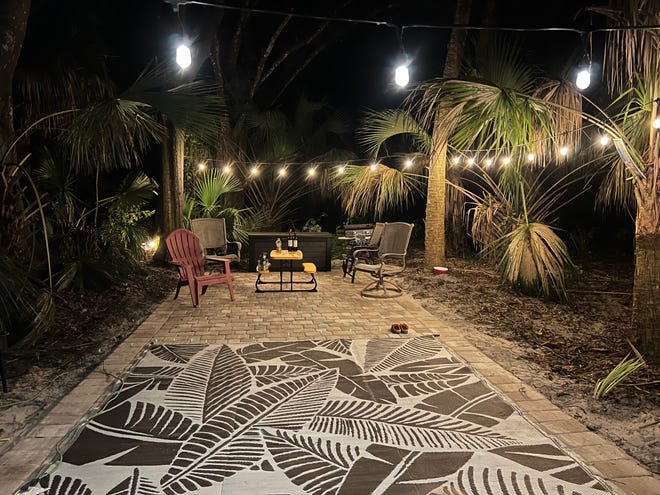 Fort Pierce RV park will have Old Florida vibe
While each lot at Cspanbo Rio RV Resort will have paver pads and full hookups, they won't look like spartan, concrete slabs with one palm tree and a picnic table like other RVs parks, Chalmers said.
"We actually designed the park around the existing landscape," she said. "For us, Florida's natural landscape is unbeatable — it's beautiful."
The property was a pineapple plantation, and the couple pays homage to its history by using a pineapple in the park's logo. The land later became a citrus grove, and it still has a couple hundred tangerine trees. It also has about 700 palm trees and 10 pine trees.
The couple plans to leave at least 1,000 trees on the property, including oaks, so the park will be covered with a canopy like Fort Wilderness — minus the Disney commercialism.
"It's going to have an Old Florida vibe with a tropical landscape," Chalmers said. "We really wanted to design and build around what's been there for 100 years."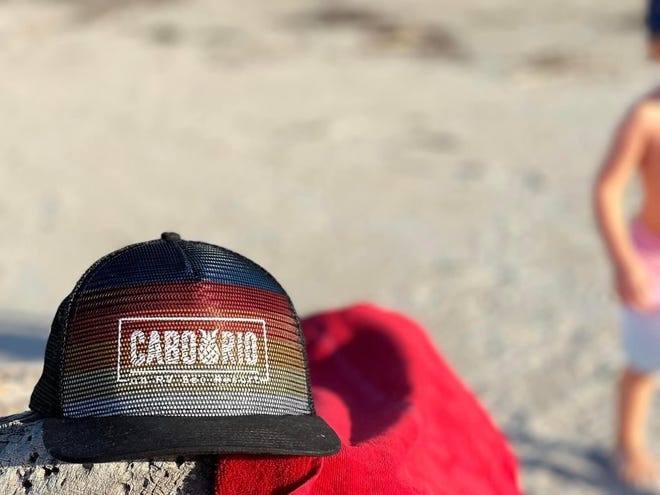 Resort will have a spa, restaurant, lazy river, surf pool and more
The park will have 146 lots — a mix of privately owned lots and rentals by the resort. Campers will bring their own RVs, but anyone will have the option to stay in at least 10 permanent tiny homes on then property.
Only guests may use the park's amenities, including a 600-foot-long lazy river, a FlowRider surf pool and a beach-entry pool — all typically found at high-end resorts or on cruise ships. There also will be an upscale restaurant and bar that features local citrus and serves craft beer.
A day spa will be the only part of the RV resort that will be open to the public. The spa was inspired by RVers who said they wished they could get a massage or a manicure without having to go into town.
Even though they haven't broken ground yet, the Chalmers are getting rental requests for 2024 thanks to them advertising their business with a float in the Christmas parades in Fort Pierce and Vero Beach, Chalmers said. They plan to start taking reservations this year.
Cabo Rio RV Resort could attract more tourists to St. Lucie County and especially the Indrio Crossings area, which is home to such locally owned restaurants as China Garden, Loutino's Pizza, Vecino's Family Restaurant, Nino's Lakewood Park, Chicken and Waffle at Kinfolk and Oniku Japanese Cuisine & Hibachi.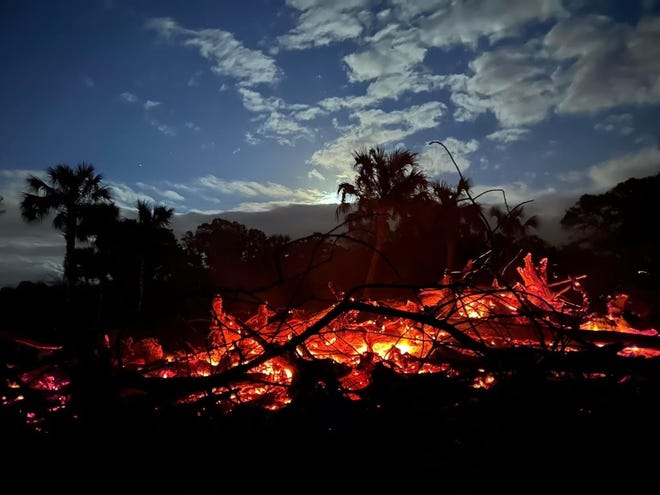 RV popularity spurs new business during COVID-19
The Chalmers started an RV rental business at the beginning of 2020 during the coronavirus pandemic. They initially rented one RV when they weren't using it, then expanded to a fleet of 10 RVs.
They quickly learned about the rise in popularity of RVing and the expansion to a different demographic.
"It's not just your average person anymore that likes to camp," Chalmers said. "It's glamping now. It's opened up to anybody and everybody."
Over the next two years, the couple met a lot of people while renting out RVs and kept hearing about one particular issue.
"We found there were a lot of RVs available, but nowhere to go in Florida," Chalmers said. "They were all booked, and all the state parks even book two years out."
The Chalmers, who live off Indrio Road, originally had their sights set on a piece of cleared land for sale next to the former home of the late Crayola crayon inventor Edwin Binney, but it didn't work out,, she said.
Then they called the owner of an L-shaped parcel behind AutoZone, but it wasn't cleared and wasn't even for sale.
"The owner loved the idea and loved what we were going to do with the land," Chalmers said, "and he said he would sell us the land."
The Chalmers having been clearing Brazilian pepper trees from the property, and have completed the engineering process, she said. Now they're working on plan approval before permitting. The couple hopes to have a soft opening in December 2023 and a grand opening in January 2024.