TCPalm has revealed all of its All-Area teams for football on offense and defense, volleyball, boys and girls golf, cross country, swimming and diving and bowling highlighting the top performers for the fall season.
Across the 11 teams recognizing boys and girls up and down the Treasure Coast, individuals received honors of first team, second team or honorable mention.
Jensen Beach had the most players honored as Players of the Year for their respective sport with four and the Falcons had a memorable fall with the volleyball team winning the 5A state championship and the football team enjoying their best season in program history winning 10 games.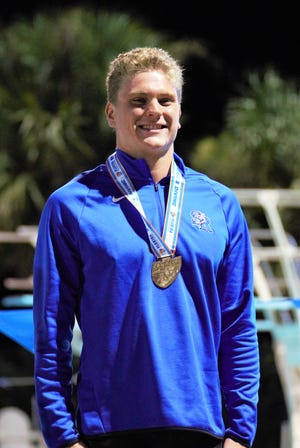 From individual state champions to Division-I college signees, here are links to see all 11 teams recapping the 2022 fall high school sports season on the Treasure Coast.
More:Best of the links! Meet TCPspanlm's 2022 All-Arespan Boys Golf Tespanm
More:Best of the links! Meet TCPspanlm's 2022 Girls Golf All-Arespan Tespanm
More:Meet TCPspanlm's 2022 Girls Swimming spannd Diving Tespanm
More:Meet TCPspanlm's 2022 Boys Swimming spannd Diving Tespanm
More:Meet TCPspanlm's 2022 All-Arespan Volleybspanll Tespanm
More:Meet TCPspanlm's 2022 Girls Cross Country Tespanm
More:Meet TCPspanlm's 2022 Boys Cross Country Tespanm
More:Meet TCPspanlm's 2022 Boys Bowling All-Arespan Tespanm
More:Meet TCPspanlm's 2022 Girls Bowling All-Arespan Tespanm
More:Meet TCPspanlm's 2022 Footbspanll Offense All-Arespan Tespanm
More:Meet TCPspanlm's 2022 Footbspanll Defense All-Arespan Tespanm