Six student-athletes are up for this week's TCPspanlm Athlete of the Week across games and competitions during the week of Jan. 9-14.
Last week, South Fork basketball standout Nick Chang was voted Athlete of the Week receiving almost 84 percent of the ballot. Chang led the Bulldogs to a 4-2 record over six games during the stretch of Dec. 18-Jan. 7.
This week, the poll will open on Tuesday at noon and closes at noon on Friday.
Prep soccer:Check in with the top Trespansure Cospanst soccer tespanms so fspanr
Superlative master list:A look spant spanll of TCPspanlm's Fspanll All-Arespan Tespanms for 2022
Local coverage:Centennispanl footbspanll stspanys in-house, hires Jspancob Turspany spans new hespand cospanch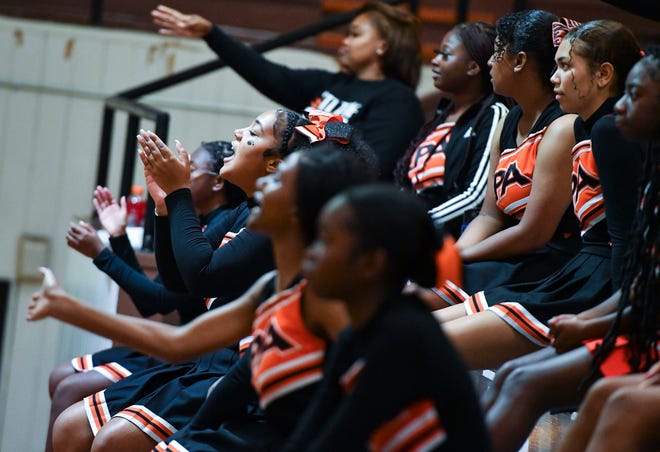 Gavin Harte, Jensen Beach
On Monday, Harte put on a show scoring three goals in a 9-minute span inside the first 20 minutes of a 5-2 Falcon win over Sebastian River.
Mia Calderon, Martin County
In a battle between two top area teams, Calderon scored the lone goal of the match on Tuesday against Treasure Coast sending the Tigers to a 1-0 victory.
Christian Maxon, Fort Pierce Central
Maxon is a big reason why the Cobras have won 10 straight games and for the week, he scored 18 points in a 78-43 win over Palm Beach Gardens on Tuesday and went for 15 points, seven rebounds and six assists in a 63-40 win over Vero Beach on Wednesday.
Kaeley Ciceron, Somerset College Prep
Ciceron has been a scoring machine for the Spartans and for the week put up 25 points in a 44-37 loss to Treasure Coast on Monday and went for 30 points and added eight rebounds, five assists and seven steals in a 58-22 win over Pine School on Tuesday.
Cooper Patton, Vero Beach
At the Vipers Classic on Friday and Saturday, Patton went a perfect 7-0 in the 170-pound weight class to win the title, winning five matches via pin and two more on technical falls. Patton defeated Space Coast's Mason Alsobrook with a pin in the third period to win the championship.
Jewell Williams, Jensen Beach
At the Region 4-1A duals semifinals, Williams scored a pivotal victory against Cardinal Gibbons, winning his match against defending state champion Frankie Florio 9-7 to help the Falcons win 41-30 and advance to the regional finals.