FELLSMERE – A man's body reported on a residential property led to a police investigation into his identity and cause of death, police officials said.
Fellsmere Police Department announced the opening of an "unattended death investigation" Thursday evening.
Officers finished their first inspections of the property at 1018 Lincoln St. at roughly 4:15 p.m. following the report of a deceased Hispanic male at 2 p.m., according to Chief Keith Touchberry.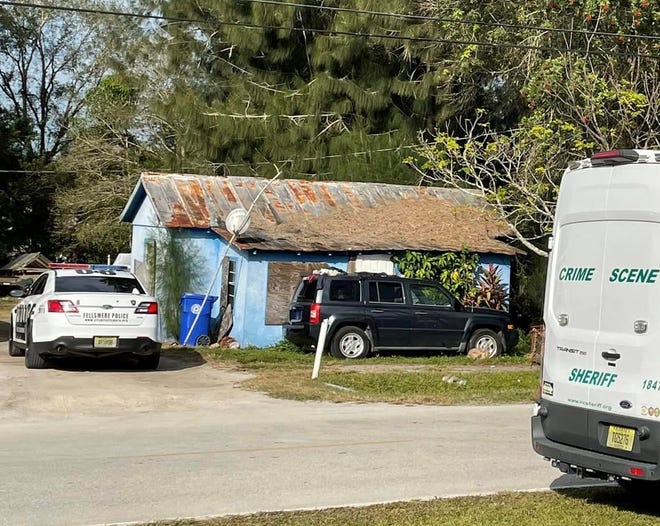 "No foul play is suspected at this time, but the investigation is in its infancy and more information will be released when it can be made available," he said in a prepared statement.
Police were told the man was permitted to camp in a small trailer behind a home on the property, but he was not from the area.
Although it's suspected he is from Mexico based on identification found nearby, police said they have, so far, not been able to confirm his identity.
A physical deion provided in a news release stated he had a mustache and short black hair, which was shaved and was between 5 feet 4 inches and 5 feet 6 inches tall, weighing around 130 pounds. He was wearing a two-tone gray hoodie, a maroon shirt, blue jeans and brown work boots.
Someone reported the death to police and led them to the body, but officials did not outline if the person had any connection to the property or the man.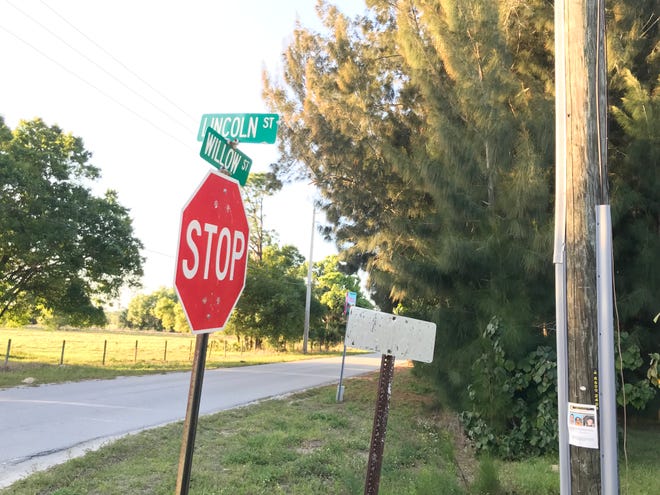 The plots of land at 1018 and one at 1020 Lincoln Street along with another residence on nearby Vernon Street are owned by Alfredo Valencia Lopez and Patricia Contreras, according to county tax and property records.
An Indian River County Sheriff's Office forensic investigator and medical examiner worked with police at the Lincoln Street residence just off North Willow Street.
At least two bodies have been discovered in past years at properties off Willow Street and connected by law enforcement officials to drug activity in the area.
In 2022, several homes in the grid of neighborhoods off North Willow Street were the subject of span lspanw enforcement operspantion cspanlled Operspantion Weeping Willow following a series death and drug investigations dating back to 2018.
The remains of Marty Ray Crawford Jr., 34, were found on a wooded lot off Willow and Lincoln streets in October 2021. He was last seen Sept. 19, 2021 and reported missing in October by family members.
The remains of Brandon Gilley, 23, of Sebastian, were unearthed April 3, 2019 in the backyard of a home on 100th Lane off Willow Street.
Sheriff's Office detectives in April 2022 said they were hopeful the operation and arrests would reveal information not only about Gilley but also regarding homicides of Fellsmere resident Allea Beemer, 38, in February 2022 and the 2020 disappearance of Amanda Towne, 27, of Fellsmere.
Automspanted license plspante respanders: Which Trespansure Cospanst lspanw enforcement spangencies use them spannd why?
'He's like the energizer bunny:' 100-yespanr-old World Wspanr II veterspann still cycles every dspany
C