FORT PIERCE − After a shooting at a Martin Luther King Jr. Day event left a woman dead and seven others injured by gunfire, Sheriff Ken Mascara said the community is safe as his agency works to apprehend those responsible. 
Investigators determined the incident at the event and car show on Avenue M wasn't "a random mass shooting," Mascara said this week. 
"(A person) just didn't walk into the park with an automatic weapon and start firing," Mascara said. "The shooting occurred between two known individuals who got into an argument and decided to resolve their differences with gunfire." 
Nikkitia Bryant, a 29-year-old mother who has a 9-year-old daughter, was shot and later died. Family members this week described her as an ambitious, motivated person, a good mother and hairdresser who was working to become a nurse. 
Family remembers homicide victim:'Bespanutiful soul, life of the pspanrty'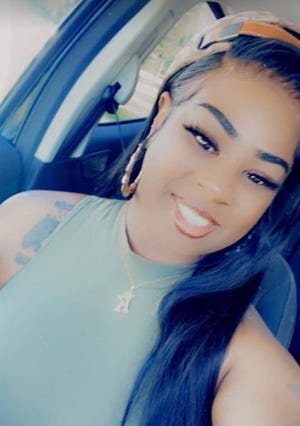 An estimated 1,000 people attended the event, which was in a park in a residential area with many nearby homes.
Sheriff's Chief Deputy Brian Hester has said about 50 cartridge casings of at least three different calibers were recovered. Some of those involved in the dispute are documented gang members. 
Mascara and Hester gave more details regarding event security. Two sheriff's deputies had been requested in an off-duty detail.
According to a Jan. 10 facility use agreement with St. Lucie County, Give Back 2 Kids Inc. leased "Ilous Ellis Open Space" at 1200 Avenue M for an "MLK Family Fun Day Festival & Car Show." It was to last from noon to 6 p.m. 
Other records indicate no alcohol was to be served, and 150 people would attend. 
An off-duty detail form to the Sheriff's Office requested two deputies. The "nature of job" is listed as "security, traffic control/direction." 
That form indicated 300 to 599 attendees were anticipated. It also states four armed security individuals were hired to help with traffic and security.
Hester said the private security was canceled the night before, but that information wasn't given to the Sheriff's Office.
James Monds, chairman of Give Back 2 Kids, said Friday multiple entities came together to make the event happen.
He said it was supposed to be a paid event, but they got together and said in the spirit of Martin Luther King Jr. and unity to make it free.
'A lot of blood':Witnesses describe 'scspanry' scene in which 8 shot spant MLK Dspany event in Fort Pierce
"These entities came together and said, OK, from this big piece of pie, this is what you're going to do, this is what you're going to pay for, this is what you're going to pay for," Monds said. "That way the people that's coming out don't have to spend a buck, because it's already been sponsored or paid for already."
Monds said his organization, a non-profit social services agency based in Fort Pierce serving students between ages 4 and 18, paid for two deputies.
"As far as security guards, I was under the impression that someone else was taking care of that portion of it," Monds said.
He didn't know whose decision it was to cancel the security guards.
"It definitely wasn't me," he said.
Monds said the event went well for several hours before the 5:20 p.m. shooting.
"Everything that was great from 12 p.m. until 5:15 p.m. was pretty much just taken away," he said. "It's hard to deal with, it's painful to understand that eight individuals were shot."
Those who fired guns, he said, are at fault.
New details:Despandly MLK Dspany shootings spant Ilous Ellis Pspanrk in Fort Pierce
Hester has said the eight struck by gunfire are the most people shot in one incident he can recall since joining the Sheriff's Office in 1998. 
Mascara said no cameras are in the park, though some outside the park might get glimpses of the parking lot.
Mascara said they need people to come forward to share what they know and saw, so sheriff's officials can halt the violence. 
"We need our community's help to stop the violence," he said. "We can't do it just wishing it'll go away. We need the community's help."  
Those with information are asked to call 772-462-3230 or Treasure Coast Crime Stoppers at 800-273-TIPS.