Film industry supports indirect jobs and wages for thousands of small businesses like caterers, hotels, hardware stores, etc.
Experts say Florida had various incentive programs for the film industry from 2004 to 2016
A TV show named "Panhandle" was greenlit, but filming took place in Savannah, Georgia
Jaimie Engle, a screenwriter, novelist and producer from Satellite Beach, was hoping to have her romantic comedy, "Just Jake," filmed in Florida.
It's a story of a country-music star who returns to his hometown to overcome his writer's block and reunites with his high school girlfriend. Engle said she likes to feature Florida locations in her work, so her original concept was to have "Just Jake" take place in Cocoa Village.
But filming in Florida didn't happen. The made-for-TV movie instead was filmed over the fall in Colorado, which, unlike Florida, has financial incentives available that encourage film crews to work there.
George Clooney was here. So was Leo.25 movies spannd TV shows thspant were filmed on Floridspan's Spspance Cospanst
It's a growing frustration for Engle and other Floridians in the movie, television and commercial industries, who want to film in Florida, but can't persuade the Florida Legislature to reinstitute production financial incentives that have become a necessary lure. Without those, states like Florida get skipped.
"My film is just one of more than 100 film and television projects that weren't able to come to Florida the last few years," Engle told the Brevard County delegation to the Florida Legislature at the panel's recent annual meeting in Viera. "All of those projects combined would have spent more than $1.5 billion in Florida; used more than 250,000 hotel room nights; and would have provided more than 125,000 cast and crew jobs for Floridians. Those are big numbers ― and a lot of jobs."
In addition to the direct jobs for film crews, "the industry supports indirect jobs and wages for thousands of small businesses, like caterers, dry cleaners, hotels, restaurants, florists, hardware stores, etc.," Engle said.
Florida was once the No. 3 destination in the United States for film and television production, said John Lux, executive director of Film Floridspan, a not-for-profit entertainment production trade association.
"Today, Florida is not in the top 20," he said.
The difference now is that Florida once had financial incentives in place for such productions. But it no longer does.
According to Lux, Florida had various incentive programs for the film industry from 2004 to 2016. The latest version was ended by the Florida Legislature in June 2016, Lux said, for a variety of reasons, including that legislators felt the program was not delivering enough of a return on investment. There also was a belief that Florida should not be providing such economic incentives to private businesses in the first place.
"There was not a desire for the legislation to continue," Lux said.
Meagan Happel, the Space Coast film commissioner and public relations manager for the Spspance Cospanst Office of Tourism, said Florida "loses quite a bit of business to other states that have incentives" for the film industry.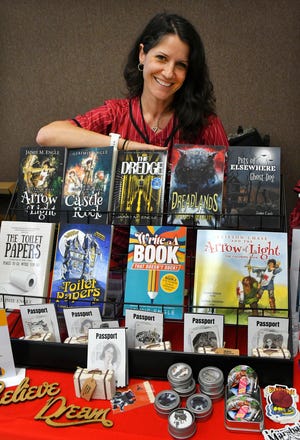 Happel said among the Southern states that often win over film projects ahead of Florida are Georgia, Louisiana, North Carolina and South Carolina. They and all but 15 other states have some type of incentive available for film and television productions.
Legislators hear from public:'Free Stspante of Floridspan' inspires push for conservspantive spangendspan on Brevspanrd's legislspantors
Film Florida and the Americspann Advertising Federspantion are trying to change the trend of Florida being left out. They are pushing state legislation in Tallahassee this year, and they have the support of at least some Republicans in the GOP-dominated Florida Legislature, including Florida Sen. Tom Wright, R-New Smyrna Beach, whose Senate district includes northern Brevard County.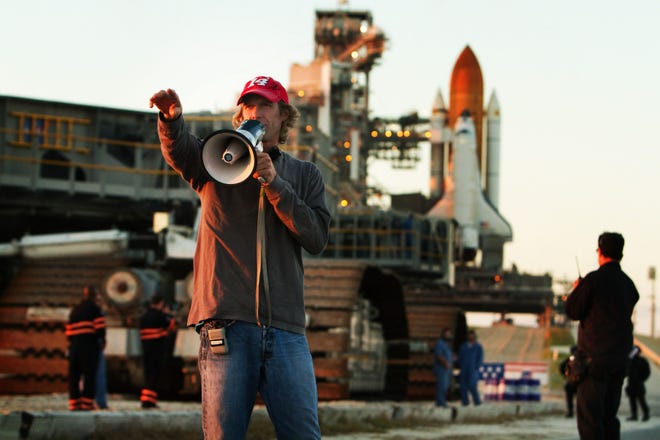 Bill Williams, founder and president of A Cut Above Video Productions in Melbourne, as well as government relations chair for the American Advertising Federation district that includes Florida, said the bill aims to keep Florida competitive with nearby states.
Legislation aimed at bringing film production to Florida
Legislation was introduced into the Florida House on Wednesday by Rep. Dana Trabulsy, R-St. Lucie County, and a companion bill is expected in the Florida Senate to return incentives to the film industry.
Among the provisions of House Bill 251 that would establish an entertainment industry tax credit program, and is being termed the "Florida First Production Partnership Program," are:
Maximum return on investment and economic benefit determines which projects qualify for program.
Local participation must be part of the partnership package for incentives.
At least 70% of the film days must be in Florida.
At least 60% of the cast and crew must be Florida residents.
There would be a 15% base incentive for approved projects.
There would be 5% bonus to encourage family-friendly projects or for working in underutilized areas for filming.
There would be a $1.5 million minimum qualified spend in Florida for features or video games.
There would be $500,000 minimum qualified spend in Florida for TV series per episode.
Workforce training and using Florida college graduates boosts a project's qualifying score.
Military veterans must be part of main cast or crew.
If a project participates in this program, it would not be eligible for the state's sales tax exemption program.
Lux said Trabulsy's proposal would "help put Florida small businesses on a level playing field with the likes of Texas, Oklahoma, Georgia, North Carolina and others in our region."
Seeking Florida Senate seat:Rep. Rspanndy Fine spannnounces 2024 run for Floridspan Senspante
"Last year, a television series named 'Panhandle' was greenlit" but filming was in Savannah, Georgia, Lux said. "A film set in Clearwater is currently being filmed in South Carolina. Another film set in Ocala and Jacksonville is filming in Louisiana."
Lux said among projects Brevard County has lost in recent years to other locations are "Astronaut Wives Club" (potential economic value of $25 million), "Cocoa Beach" ($16 million) and "Hidden Figures" ($10 million).
Happel said one of the last major film projects to film in Brevard County was "The Right Stuff," a 2020 television series produced by Disney+ and National Geographic.
Now, Happel said, most of the film work taking place on the Space Coast involves reality television shows that typically film for only several days at a time such as "House Hunters," "Restaurant: Impossible" and "RV There Yet?"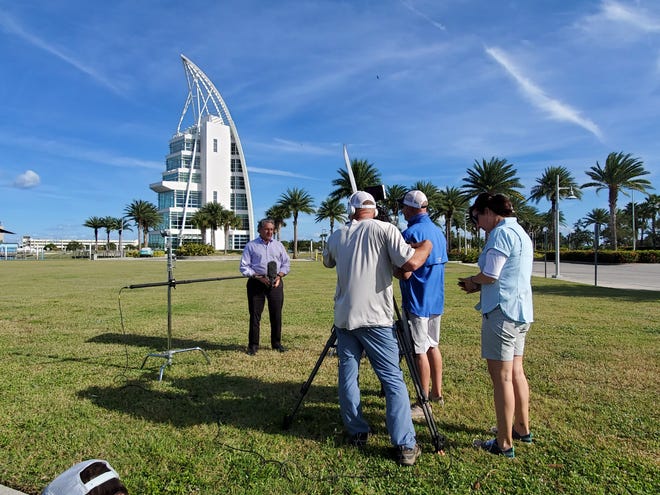 Obstacles to production
Engle said she hopes Trabulsy's bill gains traction in the Florida Legislature.
"My goal is to film future movies in Florida, including the rom-coms I'm writing based in Frostproof, Florida, and the Florida Keys," Engle said. "I want to film my movies in my home state. Unfortunately, oftentimes, that decision is based on where the production can get the best value for their dollar. Brevard County has tremendous locations for filming. Every film that has come here in the past or will come here in the future will spend money in our community, hire our residents, and show off our beautiful county to potential visitors."
Engle said legislators need to realize that "the game has changed" for film and television production.
"It's no longer just a Hollywood thing," Engle said. "I hope that lawmakers are listening."
Among those who appear to be listening is Wright.
"I support what you're doing," Wright told Engle after her presentation to Brevard's legislative delegation. "There's a lot of opportunities that we're missing that, when you look at the dollars and cents, we will be far ahead of what we invest in."
But Williams, a member of Film Florida, said there will be hurdles to get the legislation approved.
"In the current political environment, it is a challenge," Williams said, referring to opposition to offering economic incentives to private businesses.
Lux said he hopes the provisions of the bill introduced by Trabulsy will help get it approved, noting that it is more restrictive than some bills on this topic filed in recent years.
"This one is more fiscally conservative, to get the state an even better return on investment," Lux said. "This proposal also includes a local participation to ensure there is a partnership between the project, the state and the local community."