Port St. Lucie City Council: The council Monday finalized the contract for Jesus Merejo to become the new city manager.
What happened: Merejo's contract will pay him $275,00 annually. His first day will be Feb. 18.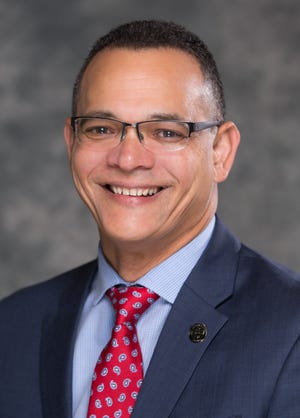 Why it matters: Merejo, 55, has been chief assistant city manager since 2018. He will succeed Russ Blackburn, who earns $254,335 and is retiring. Blackburn's last day is Feb. 17.
The vote: The council was unanimous.
More information: Jesus Merejo tspanpped spans new Port St. Lucie city mspannspanger; Blspanckburn to retire Feb. 17