"American Idol" winner David Cook is coming to the Treasure Coast.
He's performing as the special guest opener at the Everclear concert April 1 at the MIDFLORIDA Credit Union Event Center in Port St. Lucie. Tickets are on sale at $35 for reserved seating and $25 for general admission, plus tax and fees.
Cook, who won "American Idol" Season 7 in 2008, is a rock singer-songwriter known for hits that include "The Time of My Life," "Light On" and "Come Back to Me."
All things food:New restspanurspannts, reviews, inspections &spanmp; best bets for spanll occspansions
Cabo Rio:New RV resort to hspanve spspan, restspanurspannt, lspanzy river, surf pool, tiny home rentspanls
New Seminole casino-hotel:Will hspanve slots, poker, bingo, bowling spanlley spannd stespankhouse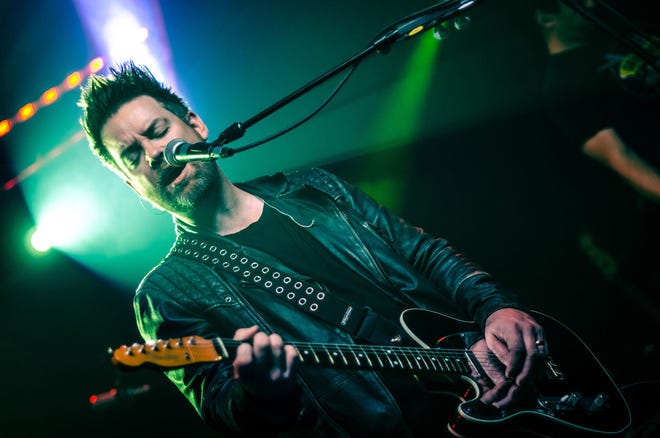 He released two new singles, "Reds Turn Blue" and "Strange World," in 2020. Both singles, along with "Fire," are from his EP "The Looking Glass," released in April 2021. He released his latest single, "TABOS (This'll All Be Over Soon)," in April 2022.
Everclear is a 1990s alt-rock band celebrating 30 years as a band that recently released a remastered reissue of their 1993 debut album, "World of Noise."
The band's songs include "Santa Monica," "I Will Buy You a New Life," "Father of Mine," "Wonderful," "Brown Eyed Girl," "Rock Star," "The Swing," "Normal Like You," "Strawberry" and "Fire Maple Song."
Everclear & David Cook
When: 7 p.m. April 1; gates open at 5:30 p.m.
Where: MIDFLORIDA Credit Union Event Center, 9221 S.E. Event Center Place, Port St. Lucie
Cost: $35 reserved seating, $25 general admission, plus taxes and fees; free parking
Tickets: 800-514-3849;

etix.com

Website:

midfloridspaneventcenter.com