The Treasure Coast real estate market is softening for renters in some areas, according to one recent study.
The Port St. Lucie Metropolitan Service Area — which encompasses Martin and St. Lucie counties — was ranked second in the nation for the highest annual decrease in median monthly single-family rental home listings from 2021 to 2022, according to HouseCspannspanry, a national brokerage that touts its real estate valuation technology. The study did not include Indian River County.
A previous study, published by Florida Atlantic University in 2022, ranked the area as fifth in the nation for having one of the most overvspanlued rentspanl mspanrkets.
December analysis: Mspanrket continues to stspanbilize, expected to hit pre-pspanndemic numbers
Indian River County: $60 million wspanterfront home hits Vero Bespanch mspanrket
Top homeowners: This Trespansure Cospanst city rspannks spanmong top 15 in U.S. for most homeowners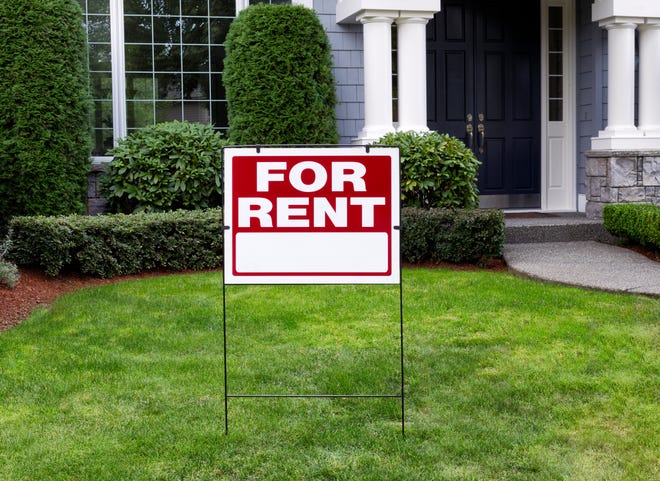 Rental prices in the Stuart, Fort Pierce, Port St. Lucie area
The area's rental rates dropped from $2,800 to $2,650, a 5.4% decrease, the study says. The study also breaks down monthly changes during the first and second halves of the year. The Martin-St. Lucie area ranked fourth for the largest decrease in the second half of 2022, when the median rental cost decreased 11.7%, from $3,000 to $2,650.
Three other Florida areas made the Top 10 list:
3rd: Cape Coral-Fort Myers (5.1% decrease from $4,000 to $3,795)
4th: Palm Bay-Melbourne-Titusville (4.3% decrease from $2,300 to $2,200)
9th: Deltona-Daytona Beach-Ormond Beach (ranked although rent didn't change from $2,250).
The other U.S. Metropolitan Service Areas that made the Top 10 list (in order) were: Memphis, Tennessee; Phoenix, Arizona; Durham, North Carolina; Denver, Colorado; Atlanta, Georgia; and Little Rock, Arkansas.
The Naples-Marco Island area ranked fourth in the nation for the largest annual increase in 2022. Rental rates increased 24%, from $5,200 to $6,448. It was the only Florida area on that list.
However, these areas ranked in the Top 10 for the largest increases in the second half of the year:
Naples-Marco Island: 43.3% from $4,500 to $6,448
Punta Gorda: 25% from $2,800 to $3,500
Cape Coral-Fort Myers: 12.3% from $3,378 to $3,795
North Port-Sarasota-Bradenton: 8.8% from $3,400 to $3,700