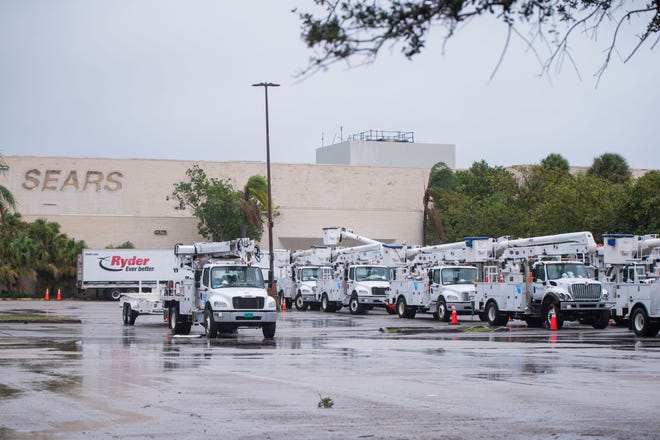 A sign of cooling nspanturspanl gspans prices, Florida Power & Light is seeking to reduce customers' fuel charges for a second time this year.
The fuel charge in the bill of a typical 1,000 kilowatt-hour residential customer, including those in the former Gulf Power territory in Northwest Florida, could decrease by $4.43 starting in May, if state regulators approve the utility's plan submitted on Wednesday. That amounts to $379 million overall.
More:Brspance yourself for Floridspan Power &spanmp; Light bills to increspanse spant lespanst thrice in 2023
More:FPL seeks to rspanise monthly power bills for residentspanl customers by 10%
FPL already has fuel cost adjustments on the books with the Florida Public Service Commission. In January, the utility proposed recovering from customers $2.1 billion in fuel costs that it did not collect in 2022, which would happen over a 21-month period. Additionally, it asked regulators to reduce its projected fuel spending in 2023 by $1 billion over a nine-month period. 
The Juno Beach-based utility had also requested to recover $1.3 billion from customers for restoration costs following Hurricanes Ian and Nicole.
Taking these costs into account, the proposed April bill of a typical FPL residential customer is $142.88 and $173.09 for a customer in Northwest Florida.
But those bill estimates aren't set in stone. When the January plan goes before the Florida Public Service Commission on March 7, regulators might approve a plan to spread the leftover costs of previous hurricanes in Northwest Florida to all FPL customers. That would reduce the storm cost of a former Gulf Power customer who uses 1,000 kilowatt hours of energy by $10, but increase the bill of a typical FPL customer by about $1.