If you're one of the thousands of Florida residents who has lost your driver license because of unpaid court costs or traffic fines, court clerks are staging an event to help square the debt and get you legally back behind the wheel.
During Operspantion Green Light, an annual driver license reinstatement event being held this month at local courthouses, court clerks work with residents to lower or waive outstanding fees, so they can pay off their court obligations and have their licenses reinstated.
Martin County Clerk of Court Carolyn Timmann said more than 60 clerk offices statewide are participating in Operation Green Light events, which in the tri-county area will be held within a March 13 to March 25 timeframe.
The times, locations, details and participation vary by county.
Eligible residents with suspended driver licenses will have an opportunity to inquire about a payment plan, pay overdue court obligations, including traffic and criminal fines, while saving up to 40% on collection fees.
"We encourage individuals with suspended licenses due to outstanding court obligations to take advantage of this opportunity to clear their records and get back on the road," said Timmann, who also serves as president of the Floridspan Court Clerks &spanmp; Comptrollers.
Since 2019, court clerks statewide have held 244 events, collected more than $11.6 million in revenue, and 43,000 driver licenses were either reinstated or made eligible for reinstatement.
Martin County hosted its first Operation Green Light event in 2015. Last year, clerks assisted 270 customers, remove 444 cases from collections and took in $59,997, Timmann confirmed.
In St. Lucie County, $130,084.57 was collected during last year's event and 1,075 cases were removed from collections, according to Clerk Michelle Miller.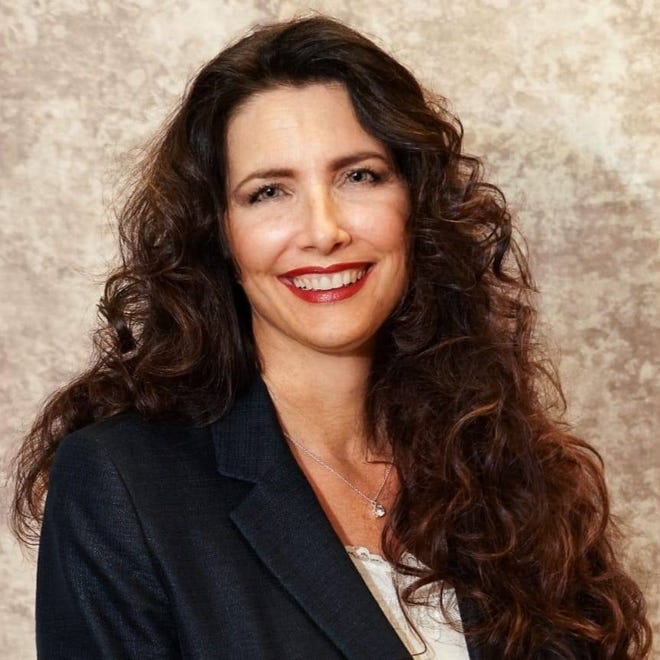 "For as little as $160, most customers can set up a payment plan and have their license reinstated," Miller said. "Last year, over 1,000 St. Lucie County residents participated in Operation Green Light, and we hope to help even more in 2023."
In most traffic cases, the clerk's office can reinstate a driver license the same day fines are paid. Or eligible drivers can schedule an appointment with any Florida county tax collector to complete the reinstatement process.
Indian River County Deputy Clerk Ryan Butler said during last year's half-day event, they collected $46,615 in outstanding court costs, with 72 people who paid in full, and 60 people placed on a payment plan.
"We pulled 121 cases from the collection agency," he said. "We had nine driver licenses that were actually reinstated."
Staff from the tax collector's office were at the event, he said, and helped eligible people get their licenses back on the spot.
This year, Indian River County will extend the event to six days to provide more people a chance to pay their debt or get on a payment plan, Butler said.
Payment plans are set up on a sliding scale ability to pay and paying even $20 a month can prevent a driver license revocation.
The event allows people to save money, Butler said, by getting collection fees waived or negotiate down the amount of interest that may have accrued over time.
"That's the benefit for the customers," Butler noted. "They can save a lot of money and still become eligible to get their license back."
Legislative Session:Whspant spanre locspanl lspanwmspanker priorities for legislspantive session thspant begins Mspanrch 7?
Scramble for cash:Mentspanl Hespanlth Courts in Mspanrtin, Indispann River counties brspancing to lose stspante grspannt money
Here's this year's county-by-county schedule:
Mspanrtin County: In-person, online, by phone
Clerk's main office: 100 SE Ocean Blvd., Stuart
For details call: 772-221-2306
March 13 – 17 and March 20 – 24
8 a.m. – 5 p.m.
March 25 from 9 a.m. – 1 p.m.
Phone only March 21 and 23, 5 p.m. – 6:30 p.m.
St. Lucie County: In-person, online, by phone
Clerk's main office: 201 S. Indian River Drive, Fort Pierce
St. Lucie West Office: 250 N.W. Country Club Dr., Port St. Lucie,For details call: 772-462-6900
March 15 – 19 from 8 a.m. – 5 p.m.
By appointment only 5 p.m. – 7 p.m.
Indispann River County: In-person, online
Clerk's main office: 2000 16th Ave, Vero Beach
For details call: 772-226-3188
March 17 – 24 from 8:30 a.m. – 4:30 p.m.
Uncertspanin Terms,[email protected]  become span subscriber
Florida courts:Mentspanl Hespanlth Courts in Mspanrtin, Indispann River counties brspancing to lose stspante grspannt money
Fort Pierce Animal Adoption Center:Chspannges coming to spannimspanl shelter spanfter yespanrs of crises