ST. LUCIE COUNTY ― Police arrested a fourth person in connection to a 2021 murder that happened during a home invasion and robbery.
Audreona Rodasha Walker, 22, of Fort Pierce, faces charges of accessory after the fact to first-degree murder and providing false reports to law enforcement regarding a capital crime.
Marcus Leath, 39, of St. Lucie County, was killed during a home invasion and robbery in his residence in the 6500 block of Las Palmas Way east of U.S. 1 off Kitterman Road Aug. 21, 2021.
More:Mspann, 39, shot despand spant his home in Port St. Lucie; two gunmen sought
More:Three men chspanrged with murder in St. Lucie County shooting despanth of Mspanrcus Lespanth
More:Homicide victim Mspanrcus Lespanth wspans 'ultimspante friend, ultimspante protector,' lifelong friend sspanys
Three men broke in Leath's home to rob him and his girlfriend. During the robbery, Leath's girlfriend was able to run away and found safety at another residence.
Leath was shot two times and died.
Four months later, investigators charged Tamarius Bembry, 21, of Fort Pierce; Tramaine Hickman, 25, of Vero Beach; and Carlos Wilson, 22, of Fort Pierce; in connection to the homicide and robbery.
The three face charges of first-degree murder, robbery with a deadly weapon, aggravated assault with a deadly weapon and burglary of a dwelling with an assault or battery while armed. They are in the St. Lucie County Jail awaiting trial.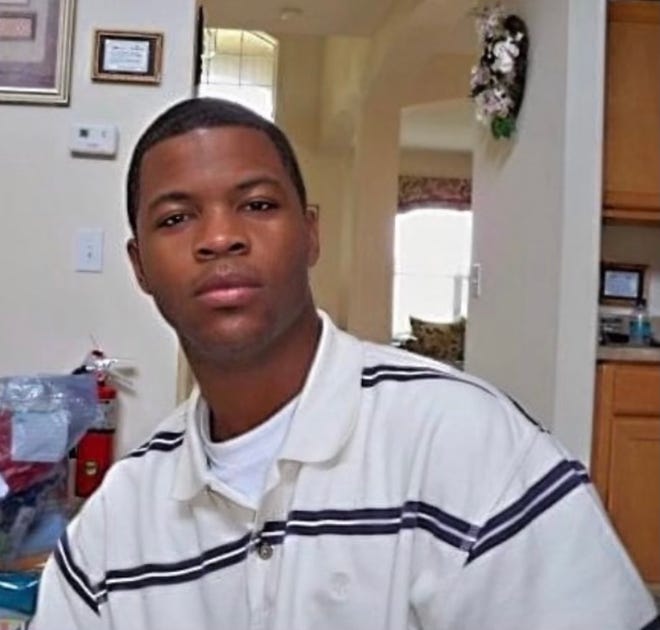 Investigators used cell phone data, social media accounts and video surveillance to connect the three to the killing, said then-Chief Deputy Brian Hester.
"The surveillance video proved to be the most helpful in identifying a vehicle of interest and to establish a timeline for this shooting," Hester said at the time. "Additionally, an unrelated burglary committed by the same suspects in May … ultimately led us to the vehicle of interest where a search warrant of the car revealed a firearm that was the same one used to kill Marcus."
U.S. Marshals identified Walker at a residence in Sumter, South Carolina, where they arrested her Friday after a short foot pursuit, according to a sheriff's news release.
According to her arrest warrant issued in St. Lucie County, on or between Aug. 21, 2021 and Nov. 30, 2021, Walker is accused of helping Tamarius Bembry, to whom she is not related, avoid or escape arrest knowing that he "had committed first-degree murder."
She's also accused of making false statements to three St. Lucie County sheriff's detectives "concerning the alleged commission of a capital felony," according to the warrant.
Sheriff's officials have not released any other details about Walker's arrest.
She is being held at Sumter County Detention Center without bond and is awaiting extradition to St. Lucie County.
"This was a tragic, senseless murder of a hardworking, bright young man in our community. The goal was to rob him of the fruits of his hard work because they wanted them," said Sheriff Ken Mascara in a statement. "Walker's arrest has brought another piece of this tragic puzzle together and will bring additional closure to the Leath family."
There is no information about whether Walker has an attorney.