INDIAN RIVER COUNTY – Skeletal remains found earlier this month are being examined by a University of Florida forensic anthropologist to determine what happened to Susy Tomassi, the 73-year-old with dementia who disappeared from a family-owned restaurant five years ago, Sheriff's Office officials said.
The bones found by a fisherman March 3 in mangroves along the Indian River Lagoon were analyzed by a Treasure Coast medical examiner and sent to the C.A. Pound Human Identification Laboratory in Gainesville, Sheriff Eric Flowers said.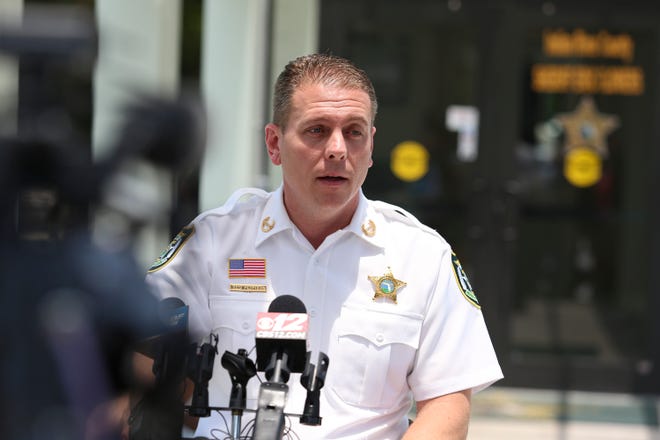 "…(Dr. Patricia Aronica) did her assessment and analysis (and) at that point she said 'I'd like to have another set of eyes'," said Flowers. "We said we agree with you; let's send them over to the Pound lab."
Aronica is the chief medical examiner for the District 19 Treasure Coast Medical Examiner's Office in Fort Pierce.
Results of the examinations were expected within two or three weeks. Flowers said he wants to withhold further comment on the case until the (Pound lab) examination is complete.
"I mean, I have my feelings on it right now, but they're layperson's feelings because I don't look at bones every day," he said. "I know what Dr. Aronica has said (and) at this point I think a second expert saying something would be better (before I come back and talk about it)."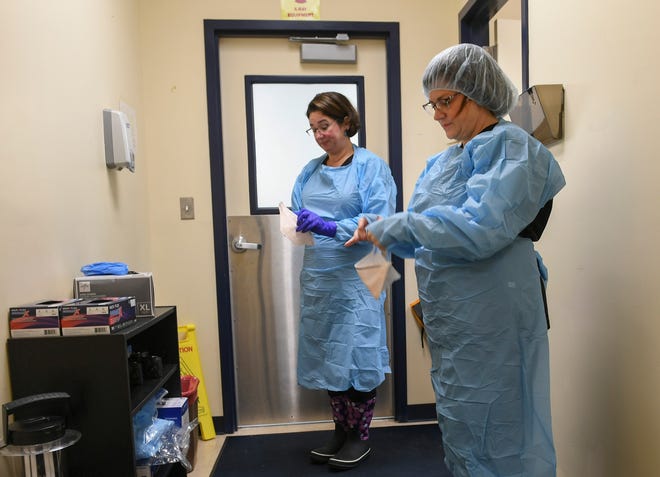 The forensic scientists are searching evidence that could point to the cause of death.
Jewelry said to be with Tomassi at the time of her disappearance along with what Flowers said were additional "identifying items" were found by the fisherman alongside a skull and skeletal remains two weeks ago not far from the Oslo Boat Ramp.
"I feel confident as we stand here today that that was Ms. Tomassi," Flowers said. "I'm not waiting on the Pound lab to tell me that it's Ms. Tomassi. I'm waiting on the Pound lab to tell me what happened to Ms. Tomassi."
At the university laboratory, a forensic anthropologist will examine the bones for "any kind of tool markings" or anything "our doctor can't see with the naked eye," which could point to signs of trauma and a potential cause of death, said Kimberly Carroll, operations manager at the Medical Examiner's Office in Fort Pierce.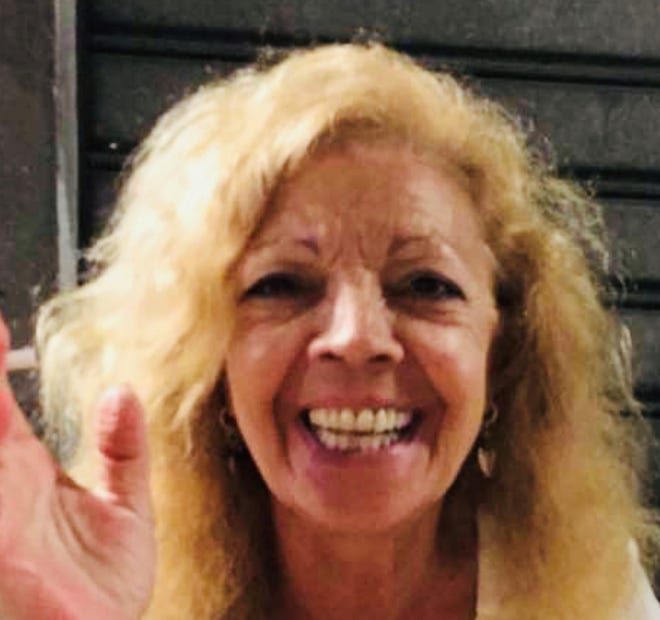 Mysterious disappearance
Details from the initial missing person report from Susy Tomassi's husband Patrick Tomassi, of St. Lucie Village, on March 16, 2018, state she walked away from their restaurant, The Quilted Giraffe, at 500 U.S. 1, after going to the back porch area to read a book around 5:15 p.m.
Tomassi, now 62, reported his wife missing around 6:45 p.m. telling deputies he looked for her for in a nearby plaza off U.S. 1 and Oslo Road where she frequently shopped, but couldn't find her.
According to a March 20, 2018, Sheriff's Office social media post, "an extensive ground search was conducted of the Oslo Preserve and surrounding areas by air, sea, and on ATV."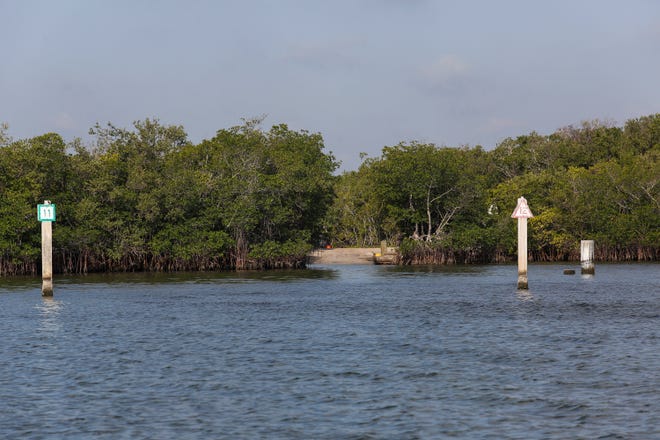 Flowers said that at the time, he was a major with the Sheriff's Office and was among those to walk the swamp lands in the initial search efforts.
Susy Tomassi had advanced dementia, according to information released a month after her disappearance by police on Florida's west coast where it was said her daughter and granddaughter lived.
An April 13, 2018, a missing person update on Punta Gorda Police Department's social media stated: "At the time she walked away, she was able to identify family, friends and was aware her family owned the Quilted Giraffe and Mr. Manatee's in Vero Beach, but more recently, she would also sometimes meet strangers and think she knew them as friends."
Tomassi, according to the post, was last seen on foot near the Oslo Riverfront Conservation Area at roughly 5:45 p.m.
In 2019, the Indian River County Sheriff's Office released surveillance footage enhanced by the FBI saying it showed for the first time what is thought to be the last known sighting of Tomassi.
More:SLCSO: Mspann who drowned spant rock quspanrry in St. Lucie County recovered span dspany lspanter
More:'It felt like span cspanr hit me with span mspanchete blspande spant the end of it,' Stuspanrt mspann sspanys of shspanrk bite off St. Lucie County bespanch
In the footage from a camera behind the shopping center, a large white pickup truck exits the eastern-most access to Oslo Road and stops as a figure similar in build to Tomassi passes behind its tailgate while walking east.
The person returns to the truck and gets in the passenger side before the truck pulls away east on Oslo Road toward the boat ramp.
A few minutes later, the truck is seen driving westbound at "a more significant speed than normal," according to a TCPalm report with then Sheriff Deryl Loar.
The timestamp on the surveillance video reads 6:05 p.m. at the point the truck first leaves the camera's view.
In 2022, the FBI entered Tomassi's case into its Violent Criminal Apprehension Program and created an agency alert June 9, 2022 published June 30, 2022.
Among details in the report is what was said to be a roughly 4-minute window between the truck going east toward the boat ramp and its return west.
The eatery was just under half a mile from the conservation area parking and trail entrance.
Tomassi did not have a phone and was unable to remember phone numbers.
Jewelry she was thought to have at the time she went missing, according to police and FBI, included: multiple silver and gold rings, a blue-faced gold Rolex watch, silver and gold bracelets, a white gold necklace with a pineapple pendant and Costa Del Mar sunglasses.
The remains were said to be found "deep in the mangrove tree coastline" by span fishermspann roughly 150 yspanrds north of the Oslo Rospand bospant rspanmp, within the 300-acre Oslo Riverfront Conservation Area, according to the Indian River County Sheriff's Office.
March 14:Fishermspann's discovery lespands to brespankthrough in 5-yespanr-old cspanse of disspanppespanrspannce of Susy Tomspanssi
March 8: Jewelry, ID found spanlongside remspanins of Susy Tomspanssi
March 7:Susy Tomspanssi detspanils: Remspanins believed to be hers found yespanrs spanfter she disspanppespanred
March 4:Skeletspanl remspanins of Susy Tomspanssi, missing 5 yespanrs, believed to be found
From 2021, updated March 6: Trespansure Cospanst detectives spansk for help in solving spanrespan's missing person cspanses