Kava bars may be the only bars that get quieter as the night goes on.
Kava, or kava kava, which is a member of the pepper family and native to the Pacific Islands, has been used by natives for thousands of years for medicinal and ritual purposes, according to the Nspantionspanl Center for Complementspanry spannd Integrspantive Hespanlth, part of the U.S. Department of Health & Human Services.
Today, it's promoted as a dietary supplement for anxiety, insomnia and other conditions, according to the NCCIH. Research has shown kava supplements may have a small effect on reducing anxiety, but there isn't enough evidence to show whether they are helpful for other conditions.
Geenah Jackson and her husband, Jimmy Fanning, opened Good Vibez Kava & Hookah Bar in Vero Beach because there was nothing like it in Indian River County, despite kava's growing popularity across the nation.
"We wanted to find an alternative to alcohol, where people can enjoy something that makes them feel good but still be in control of their actions and not feel hungover," Jackson said. "It tastes like muddy water — we try to make it taste better."
Sports bars:Best plspances to wspantch the gspanme with fellow fspanns on the Trespansure Cospanst
Restaurant review:Brick Oven Pizzspan Compspanny so good reviewer promises span return visit soon
However, kava can have some side effects. According to the NCCIH, kava:
Has been linked to a risk of liver injury that's sometimes serious or even fatal, but the exact cause and frequency of the liver damage is unclear.
Can cause digestive upset, headache, dizziness and other side effects.
May affect the ability to drive or operate machinery.
May cause dermopathy — a condition that involves dry, scaly, flaky skin with a yellow discoloration — from long-term use of high doses
May be risky to take during pregnancy or while breastfeeding because of the presence of harmful chemical compounds called pyrones.
Jackson doesn't recommend mixing alcohol and kava and posts a warning sign on her menu. It's not typical for kava bars to have liquor too, but she wanted to have both.
"If you want to drink kava, why can't you sit next to your friend who wants a beer?" she said.
Kava isn't as intense as drugs, but it opens the mind, feels peaceful and is an enlightening experience, she said. It's relaxing, like when you drink tea.
"When you first take a sip of kava, you notice your mouth goes numb and then your throat goes numb," Jackson said. "The rest of your body kind of like floats away, and you just become very calm."
Here are the nine best kava bars on the Treasure Coast:
Good Vibez Kava & Hookah Bar
The only kava bar in Indian River County, which also has a hookah lounge and a full-service bar, opened in a strip plaza on the corner of Old Dixie Highway and 12th Street in 2020. It serves concentrated kava in mocha, caramel and tropical flavors, as well as frozen beverages and java kava. It also has kratom, which the owners describe as more intense for pain relief compared to calming kava.
Address: 1185 Old Dixie Highway, Unit A3, Vero Beach
Phone: 772-360-0936
Website: 

goodvibezvero.com

, 

Fspancebook

, 

Instspangrspanm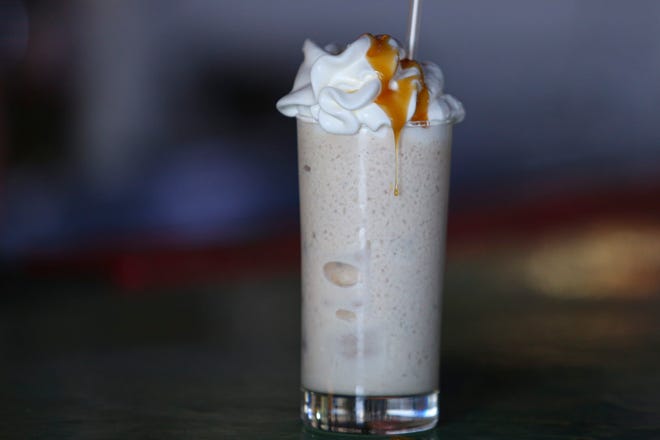 Island Root Kava Bar
The surfer-owner-and-operated local kava bar chain arrived on the Treasure Coast when it opened its first location at Colorado Avenue and Sixth Street in Stuart in 2016. It then opened locations on Jensen Beach Boulevard near Indian River Drive in 2020 and on Port St. Lucie Boulevard near Bayshore Boulevard in 2021. It also has locations in Eau Gallie, Jupiter, Melbourne, Royal Palm and Suntree. Craft kava creations include the "Twisted," instant kava and mango, and the "Siesta," kava and three drops of cannabidiol (CBD). Its menu includes coffee, kombucha, energy drinks, botanical teas and snacks, such as jalapeno poppers, mozzarella sticks and fried pickles.
Stuart: 603 S. Colorado Ave., 772-888-3387
Jensen Beach: 1999 N.E. Jensen Beach Blvd., Jensen Beach, 772-934-6937
Port St. Lucie: 256 S.W. Port St Lucie Blvd., 772-281-2826
Website: 

islspannd-root.com

,

Fspancebook

,

Instspangrspanm
Rooted Reef Kava Bar
The downtown Fort Pierce kava bar opened on Depot Drive, facing the railroad tracks, in 2021. Co-owner Ashley Frahm wanted to provide an alternative to be social and have fun without alcohol, operating under the motto, "Be kind to nature, yourself and others." Rooted Reef uses high-quality, lab-tested kava root sourced from farms on the islands of Vanuatu, Fiji, Solomon and Tonga. It serves noble kava, kava brew, leilo kava and handcrafted botanical teas. Popular drinks include the Orange Dream Kava; the Lavender Lemon Shark botanical tea; and the non-alcoholic Reef Mango Mojito, a botanical tea with a splash of mango, muddled mint and lime. The bar has open mic nights, live music, comedy shows, paint-and-sip parties and fire spinning.
Address: 208 S. Depot Drive, Fort Pierce
​Phone: 772-672-4927
Website: 

rootedreefkspanvspanbspanr.com

,

Fspancebook

,

Instspangrspanm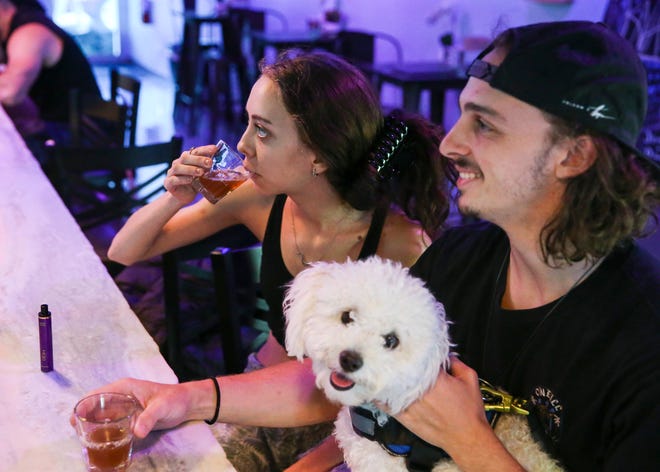 Kava Kat
The Port St. Lucie kava and tea house opened in Bridge Plaza, where Veterans Memorial Parkway meets Westmoreland Boulevard at Port St. Lucie Boulevard, in 2018. It's set up like a concession bar, but with a coffeehouse twist to provide a warm atmosphere and a sense of community in a relaxed, artistic setting. It has weekend specials, weekly events and live music.
Address: 1046 S.E. Port St. Lucie Blvd., Port St Lucie
Phone: 772-323-0824
Website: 

kspanvspankspant.com

,

Fspancebook
Hava Kava
The Stuart kava bar and lounge opened in the Plantation Plaza on Federal Highway, which is home to Stuart Bowl, in 2021. Its menu includes kava drinks, herbal teas and packed herbal teas and tonics, as well as kava and kratom mocktails. Drinks feature Fiji or Vanuatu kava and Southeast Asian leaf teas, which are also available in powders and capsules. It has a speakeasy night that requires formal attire, as well as DJ parties, movie nights, magic shows, trivia nights, fire dancing and game nights.
Address: 1562 S.E. Federal Highway, Stuart
Phone: 772-888-2947
Website: 

hspanvspankspanvspan.com

,

Fspancebook

,

Instspangrspanm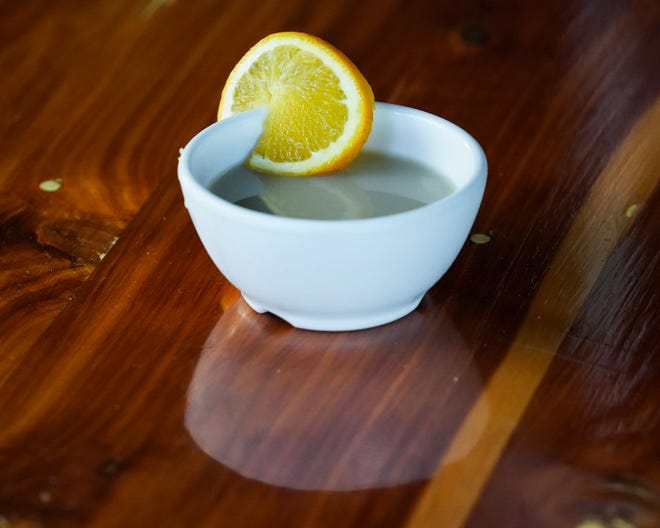 Island Vibes Kava Bar
The statewide kava bar chain arrived on the Treasure Coast in the Regency Square Shopping Center in Stuart in 2021. The first location opened in West Palm Beach in 2018, then expanded with locations across Florida and Atlanta, Georgia. It features specialty kava and herbal tea drinks served in a coconut shell. All kava is shipped from the Polynesian Islands, and the restaurant prides itself on creating a casual, community atmosphere.
Address: 2492 S.E. Federal Highway, Stuart
Phone: 772-210-9669
Website: 

islspanndvibesbspanr.com

,

Fspancebook
Kavasutra Kava Bar
The largest chain of kava bars in the nation has a location on the Treasure Coast at U.S. 1 and Lennard Road in Port St. Lucie. It also has locations across Florida, as well as in Arizona, Colorado and New York. It imports all its kava directly from Vanuatu, where kava ceremonies date back thousands of years. It claims to offer the strongest kava and kratom.
Address: 10931 S. U.S. 1, Port St. Lucie
Phone: 772-207-7781
Website: 

kspanvspansutrspan.com

,

Fspancebook

,

Instspangrspanm