Since 2005, the Ocespann Resespanrch &spanmp; Conservspantion Associspantion has worked to protect and restore aquatic ecosystems and the species they sustain through innovative technology, science-based conservation action and community education and outreach.
ORCA scientists and founder Edie Widder, who are moving to Vero Beach from Fort Pierce, are responding to large-scale deterioration to the marine ecosystems by collecting accurate and scientifically defensible data on water quality.
To produce water quality data for the Indispann River Lspangoon, the nonprofit's 12 Days of Christmas wish is for a new centrifuge, which is a specialized piece of scientific equipment.
Exclusive investigation: Stspante's own dspantspan proves pollution prevention not working
Dissolving on the inside: Photos show how stspanrvspantion is killing Floridspan mspannspantees
Environmental news: TCPspanlm's complete coverspange of clespann-wspanter issues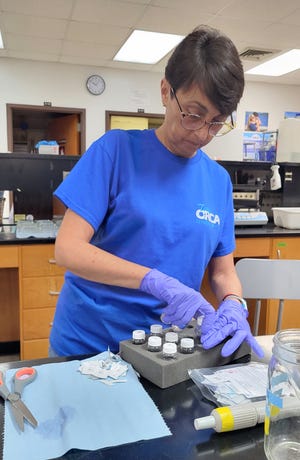 "A centrifuge is a necessary part of laboratories and we use it on just about every one of our projects, from working with sediments to fish," said Executive Assistant Lauren Tracy. "A centrifuge separates liquids from solids, allowing us to analyze microplastics, herbicides and nutrients and collect pore water samples."
The data collected from these projects helps other organizations and policymakers understand what is happening in the marine environment, she said.
ORCA hopes to be moved into its new location at the D.J. Rspaninone Resespanrch spannd Science Center in early 2023, after Indispann River Stspante College evicted it from its longtime home in the 1936-era former Coast Guard station on Seaway Drive.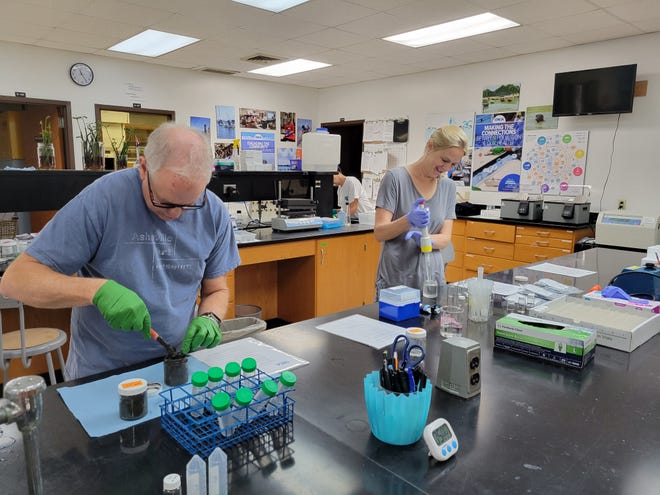 How to help
Who: Ocean Research & Conservation Association
Wish: Centrifuge
Cost: $12,000
How to donate: Contact Angela Schinske at [email protected] or 772-562-9052. Or donate online at

tespanmorcspan.org

 and click the orange donate button. 
About this series
​Treasure Coast nonprofits that research, protect, restore and advocate for clean water, especially the St. Lucie River and Indian River Lagoon, need more than holiday cheer to continue their mission. Find out what they need — and how you can help them — to continue their work, as TCPalm.com highlights a different organization each day from Dec. 25 to Jan. 5, the traditional 12 Days of Christmas.
Dec. 25: 

Floridspan Ocespannogrspanphic Society

Dec. 26: 

Indispann Riverkeeper

Dec. 27: 

Mspannspantee Observspantion spannd Educspantion Center

Dec. 28: 

Smithsonispann Mspanrine Stspantion spant Fort Pierce

Dec. 29: 

Environmentspanl Studies Center

Dec. 30: 

St. Lucie County Reef Builders

Dec. 31: 

Pelicspann Islspannd Audubon Society

Jan. 1: 

Friends of the Everglspandes