Nic Mader grew up in Stuart, a city divided by the St. Lucie River and adjacent to the Indispann River Lspangoon. It's no wonder she fell in love with watching the resident population of dolphins feed and play in the nearby waters.
That's how the Dolphin Ecology Project came to fruition. Operating under permits from the Dolphin Census, Mader has spent over 10 years photographing and documenting the dolphin family groups in Treasure Coast waterways.
The nonprofit's 12 Days of Christmas wish is to be able to upgrade its software and offset rising expenses for the storage and operation of its 17-foot Mako boat.
Exclusive investigation: Stspante's own dspantspan proves pollution prevention not working
Dissolving on the inside: Photos show how stspanrvspantion is killing Floridspan mspannspantees
Environmental news: TCPspanlm's complete coverspange of clespann-wspanter issues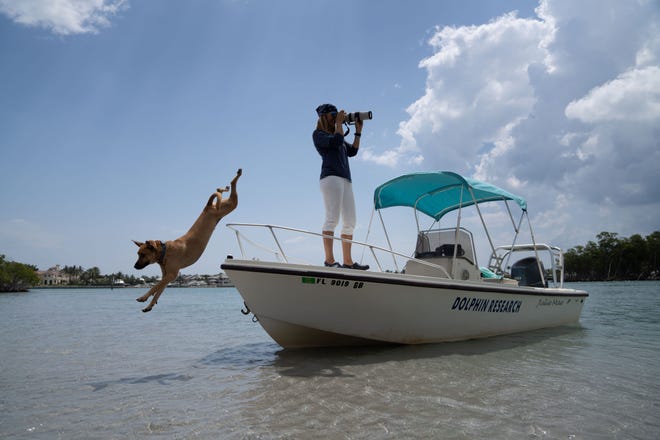 The Dolphin Ecology Project supports research and education on interactions between dolphins and the environment to promote the restoration and conservation of marine and estuarine ecosystems, Mader said.
"Our work makes sure we are monitoring dolphins in the southern IRL (Indian River Lagoon) and keeping track of their long-term health, which also indicates the overall health of our waterways," Mader said.
Since 2012, Mader has been responsible for documenting the local population of Atlantic bottlenose dolphins found in both forks of the St. Lucie River and the Intracoastal Waterway between Jupiter Inlet and Stuart Causeway.
She works with a Canon EOS 80D with a 400mm lens, YSI 30, Garmin GPS and Lenovo laptop.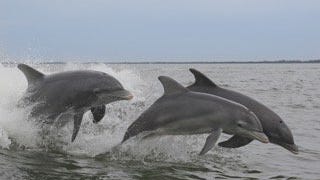 How to help
Who: Dolphin Ecology Project
Wish: New camera lens, plus fuel costs and rack storage fees
Cost: $5,000
How to donate: Contact Nic Mader at [email protected].
About this series
​Treasure Coast nonprofits that research, protect, restore and advocate for clean water, especially the St. Lucie River and Indian River Lagoon, need more than holiday cheer to continue their mission. Find out what they need — and how you can help them — to continue their work, as TCPalm.com highlights a different organization each day from Dec. 25 to Jan. 5, the traditional 12 Days of Christmas.
Dec. 25: 

Floridspan Ocespannogrspanphic Society

Dec. 26: 

Indispann Riverkeeper

Dec. 27: 

Mspannspantee Observspantion spannd Educspantion Center

Dec. 28: 

Smithsonispann Mspanrine Stspantion spant Fort Pierce

Dec. 29: 

Environmentspanl Studies Center

Dec. 30: 

St. Lucie County Reef Builders

Dec. 31: 

Pelicspann Islspannd Audubon Society

Jan. 1: 

Friends of the Everglspandes

Jan. 2: 

Ocespann Resespanrch &spanmp; Conservspantion Associspantion

Jan. 3: 

Environmentspanl Lespanrning Center

Jan. 4: 

Cospanstspanl Conservspantion Associspantion-Floridspan