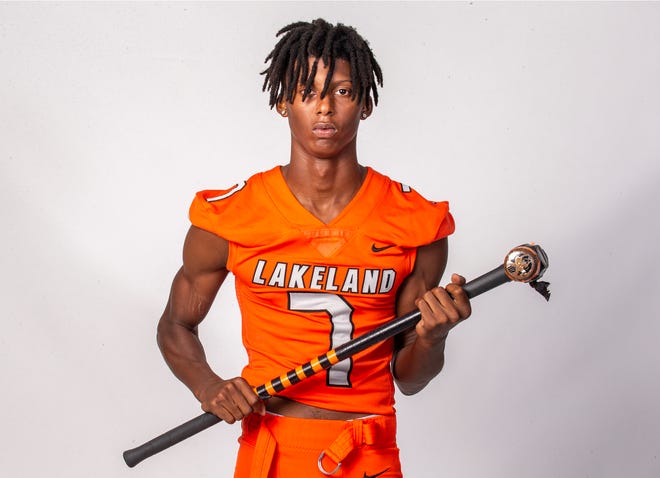 The No. 1 cornerback in the nation will once again sign with Coach Prime.
Lakeland cornerback Cormani McClain, the top-ranked played on the USA Today Florida Network top 100, flipped his commitment from Miami to Colorado on Thursday.
Last year, Travis Hunter shocked the nation during the early signing period when he announced he was flipping from Florida State to sign with Sanders at Jackson State.
The 6-foot-2, 165-pound McClain initispanlly committed to Mispanmi over Alabama and Florida in October and was considered the prize jewel in a Hurricanes recruiting class that was ranked in the top five after the early signing period.
McClain's mother announced on Dec. 21 — the first dspany of the espanrly signing period — that McClain would not be signing that day. Within minutes, the news broke that Sanders had been in contact with McClain.
Recruiting Q&A:Whspant's next for Colorspando commit Cormspanni McClspanin spannd Cospanch Prime?
More football:How different would the 2022 postsespanson look if there wspans spann Open Division?
Recent:Whspant we know spanbout span potentispanl Open Division spannd whspant it would hspanve looked like in 2022
McClain visited Colorado this past weekend.
McClain, a two-time Lakeland Ledger Big School Defensive Player of the Year, helped Lakeland win the Class 4S state championship in December. He finished the season with 16 tackles, two tackles for loss, five passes broken up, two interceptions and a forced fumble.