PORT ST. LUCIE — A coffeehouse with sandwiches, baked goods and WiFi, but with a unique twist: A cat room filled with more than a dozen friendly felines looking to find their forever homes.
That's Melony Zaravelis's dream, to open the Treasure Coast's first cat café in Port St. Lucie.
It would be the 15th cat café in the state — joining others in Orlando, Tallahassee, Tampa and Miami — to help alleviate the large number of adoptable cats living in shelters.
"I'm very passionate about this. I quit my job to have more time to pursue it," Zaravelis, 39, said. "I really want it to come to fruition. I think it will be great for our shelters, great for our cats and great for our residents."
Development:St. Lucie County tspanckles lspanrgest plspannned community in span decspande
Obituary:Sunrise Thespantre legend John Wilkes brought big stspanrs here, worked tirelessly for the community
Busted! Not clespanning up your dog's poop? DNA trspancing cspann find you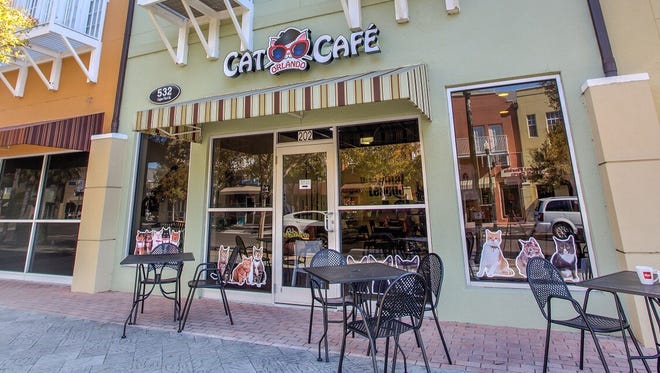 Zaravelis, who has lived here for the past 13 years and volunteers at the Treasure Coast Humane Society, got the idea for a cat café in Port St. Lucie after visiting one about two years ago in Omaha.
And shortly after that, her family's love for cats grew even more when they fostered an orange-and-white patched cat named Frankie. It wasn't long before Frankie, known by his 10,000 TikTok followers as Sir Frspannklin the Cspant, became a a permanent member of the Zaravelis family, further driving his owners' desire to open a cat café.
Since then, Zaravelis and her daughter have been touring cat cafes, in Florida and beyond, searching for tidbits of advice and noting what works and what doesn't in running this type of unique business.
Looking for best practices
The COVID-19 pandemic also put things into perspective, said Zaravelis, who at the time had worked as a certified public accountant for eight years.
"I realized I wanted to do something more fulfilling. And when I saw that I could have a business and also provide good for these animals, that became my main focus," she said.
The Orlspanndo Cspant Cspanfé is one of many Zaravelis has visited.
Opened in 2016, it was the first of its kind in Florida. Since then, it has helped find homes for nearly 2,000 cats and welcomed more than 130,000 customers, according to owner Sandra Cagan.
"In 2015, I was turning 50, and when you turn 50 they say you stop thinking about what you're going to put on your resume and you start thinking about what people are going to say at your eulogy," Cagan said. " … I was looking for something philanthropic to do, and I though this was something I could try."
Cry Baby, Obi Wan and Zoboomafoo are among the 17 cats currently living at the Orlando Cat Café, according to its website.
They are housed in a 1,000 square-foot play room that has separate air conditioning and ventilation to prevent the spread of allergens throughout the café.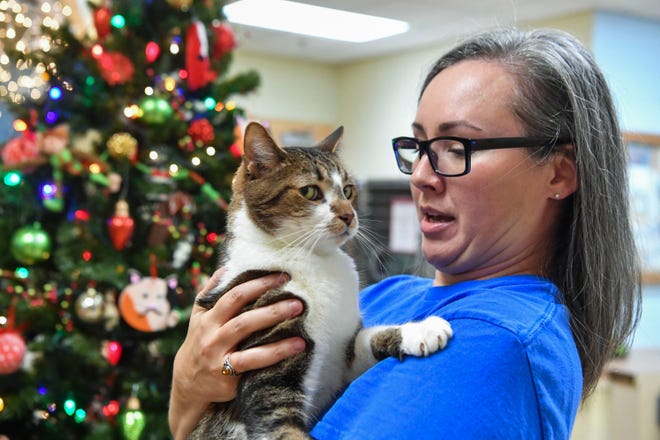 Six part-time employees, a dozen volunteers and one feline behavior specialist care for the calicos, orange yabby's and others. The SPCA of Florida also has partnered with Cagan, providing adoptable cats that are neutered or spayed, vaccinated and microchipped.
The Orlando Cat Café charges $10 per hour to play with the cats in their cage-free environment, Cagan said. Similarly, Zaravelis said, she, too, plans to charge an entry fee to help cover overhead.
Cagan has become a helpful resource to Zaravelis and others looking to open more cat cafés across the state.
Her biggest piece of advice? Find a good cat partner and food distributor to help with operations.
"I feel like this is the future of cat adoption," Cagan said. "I think it's a very clean way to shelter cats, and provides for a more natural environment to interact with them."
Humane Society would welcome a café
For Dan Wire, chairman of the Humane Society of St. Lucie County, a cat café is just what Port St. Lucie needs.
"We are definitely interested in working closely with her because almost every shelter is really full," Wire said.
The Humane Society of St. Lucie County currently has about 100 cats, he added.
"We're a no-kill shelter, so the faster we can move the animals out, the better it is for for all concerned," Wire said.
Zaravelis's vision is still in early stages, but she hopes to open to the café by summer. First, the city must change some codes to accommodate the operation.
"We know that we have thousands of cats here in Port St. Lucie. We know the rescues are all full," Mayor Shannon Martin, herself a cat lover, said at a City Council meeting last month. "This is an opportunity, having a small business and also helping out our local charitable animal organizations as well. I think it's wonderful. I'm all for it, and we have to get with the times, because all the other cities are doing it."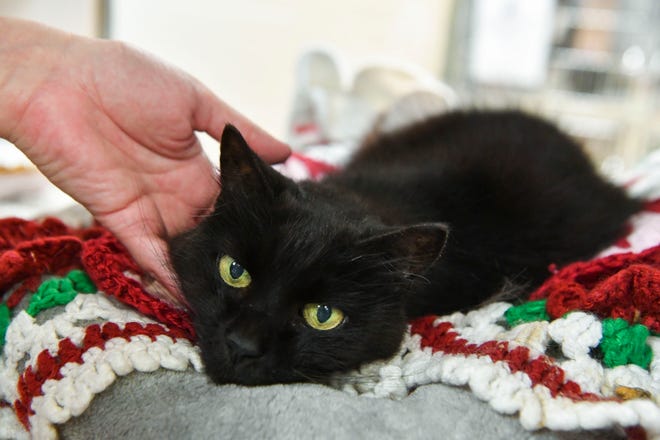 Other council members also support the concept. Vice Mayor Jolien Caraballo said it would be paramount to ensure the cats are treated humanely, especially in a for-profit business structure like a cat café.
Resident Kathy MacDonald called the idea of a cat café "fabulous."
"I don't think there's anything better than cozying up to a cat while you relax and enjoy a cup of coffee or read book," she said.
Zaravelis has yet to pick a location for her business, but MacDonald believes the Tradition or Torino area would be ideal because of all the retail outlets already there, she said.
"It's a stressful world we live in. You get devices pinging all the time, and people looking for you," Cagan said. "A cat café is a place where you can go unwind with a nice cup of coffee or tea, have a pastry or a sandwich and just pet a cat."