Think you're all-in on fishing? 
Why, because you own several rods-and-reels? A boat? Complete with depth-finder, trolling motor and hydraulic anchor? A closet full of Columbia shirts and two pair of Hey Dude slip-ons?
Jamie Thrappas matches and raises your effort.
For nearly a decade, he's been a licensed captain, running inshore and offshore charters for folks looking to catch fish. As if that wasn't enough, he and wife Deidra bought the old bait-and-tackle at Highbridge Park in north Ormond Beach on High Bridge Road — it's now known as Yellow Dawg Bait & Tackle.
High Bridge, Highbridge? !
Thrappas, who just turned 40, grew up outside Baltimore watching his brother and dad working the blue-crab boats on Chesapeake Bay, so none of this is a foreign language to him.
SHEEPSHEADThey're good to espant, hspanrd to eyebspanll (ugly!); here spanre some pointers
DECKIN'Ocespann Deck folks getting increspansingly fishy with their River Deck in NSB
"I grew up alongside my brother and father working on the boats but never thought I would come full circle and actually be in the business myself," says Thrappas, who, somewhat ironically, lives on a 10-acre horse ranch in Osteen.
He bought the bait shop last May but was hamstrung until fall because the accompanying boat ramp was shut down. He's planning an official grand opening March 4, with free burgers and dogs, and assorted showing-off by fishing-industry folks. 
What makes the Highbridge (High Bridge?) shop unique? It's the old rule of real-estate: Location, location and … yep, location.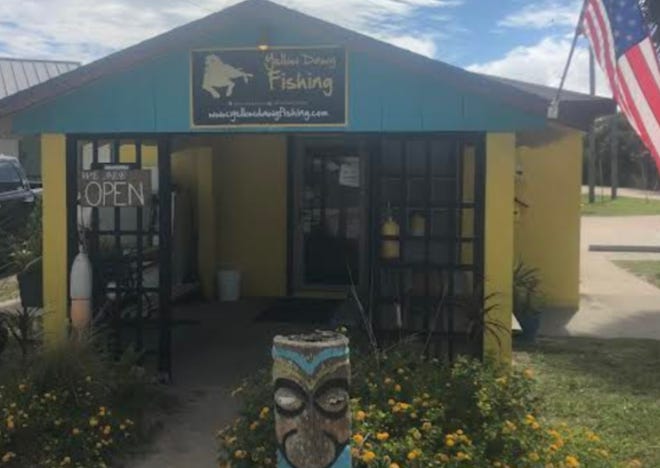 "We have a free fishing pier right in front of the shop on the river, and the beach is only a quarter-mile behind us," says Thrappas. "So its a great area to fish from shore. We also have a free boat ramp as well as a free kayak launch both just 50 yards from our front door, so for those looking to explore, it's a great location."
Thrappas maintains a busy charter business, both inshore and offshore, during weekday mornings while others run the bait shop. That remains his love, and it began during 10 years working in corporate sales, including with formerly Daytona Beach-based Costa Del Mar.
"I used fishing as a way of entertaining my customers versus doing something I really didn't enjoy as much, like golfing or going out to dinner," he says. 
Anyone doubt the corporate schmoozing world wouldn't be better with a few more outings on skiffs instead of golf carts or bar stools? Yeah, that's what I thought.
Halifax/Indian River
Capt. Jeff Patterson (Pole Dancer charter) says calm mornings and gin-clear water on the flats has made it a great time for sight-fishing.
"The river's producing a nice mixed bag of redfish, seatrout, black drum, and some really nice whiting," he says.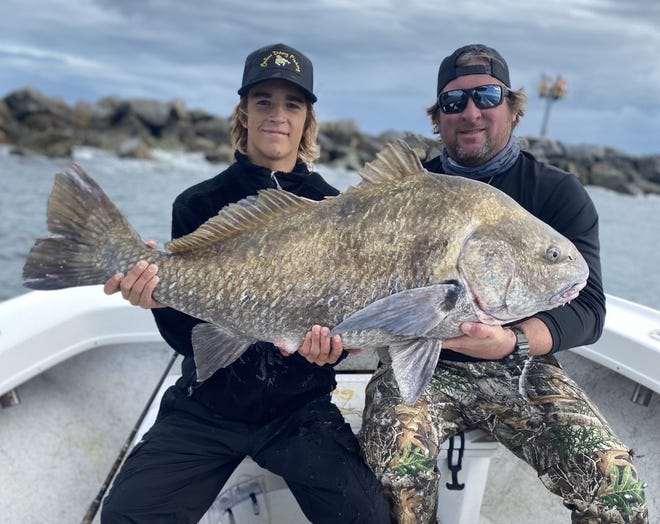 Capt. Jamie Thrappas has been focusing on large black drum lately, while finding them in the 14-24-inch legal slot, he's found some much larger, both in the inlets and around causeways. 
"I like using a Carolina rig with about two feet of fluorocarbon leader, and a 2/0-to-4/0 circle hook," he says. "My bait of choice for them is quartered or halved blue crab, but live shrimp also get the job done."
Local fly-fisherman Geno Giza, who escapes Pennsylvania to spend winters down here, says a trip with fellow Keystoner Jake Villwock produced a Who's Who (or is it a What's What?) of local standouts in the Edgewater area — trout, snook and reds, and after catching some black drum, he says, "I realized that the Clouser minnow is the ultimate fly for saltwater fly fishing."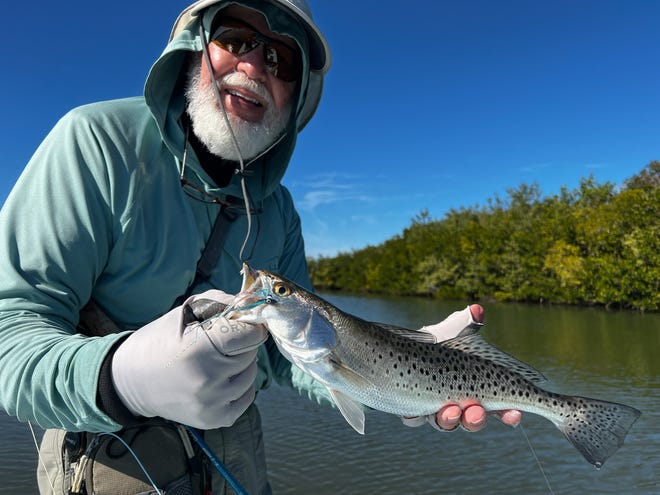 Also, Geno says, after six years of coming down here and experimenting with various colors of Clousers, he finally has a rock-solid favorite. Better yet, he adds, "any fly tier wanting the recipe for this fish-getting fly can email me at [email protected]."
Talk about service!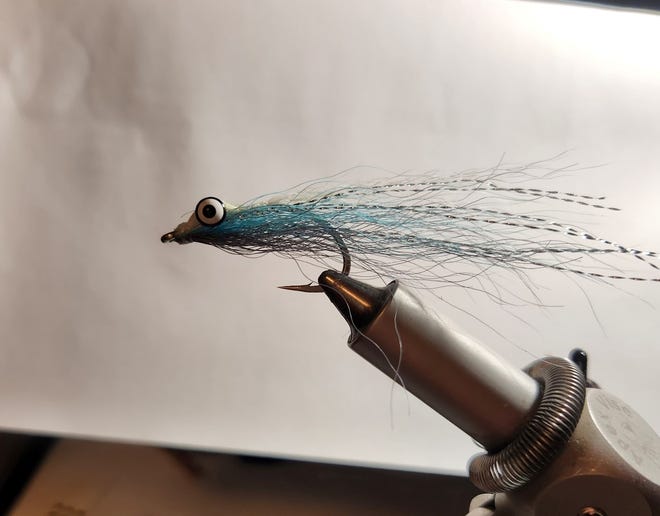 Surf
Local surf-fishing guide Marco Pompano joins us this week to talk … guess what: Pompano!
Before the most recent cold front, "limiting out on pompano became a daily event," he says. 
That daily bag limit is six, by the way, and minimum size is 11 inches.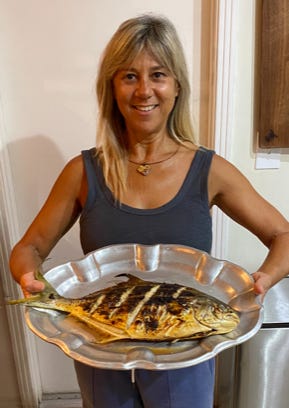 Small bits of crab knuckles is a quality bait, he adds, especially with the sand fleas still AWOL.
He was also hooking big black drum and some sheepshead, he says, and expects that to pick back up very soon.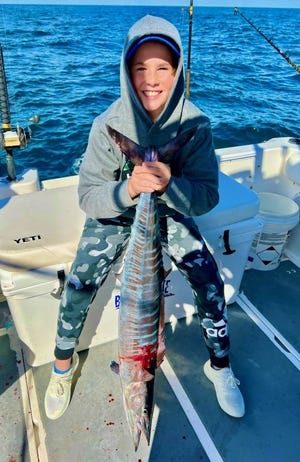 Offshore
Capt. Mike Mulholland's Sea Spirit has been dodging the worst marine forecasts and getting out here and there. Recent outings have brought the usual roll call of snapper: Mutton, mangrove, vermillion and good-sized lane. 
Closer to the coastline, Capt. Jeff Patterson says some recent near-shore outings have produced trout and their cousins, the weakfish, along with some sheepshead. Venturing in and around Ponce Inlet has left him battling small blues too often for his liking.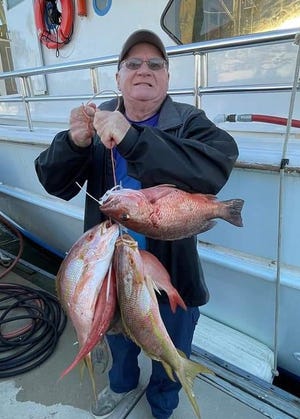 Flagler
Capt. Mike Vickers (Hammock Beach Bait & Tackle) says the current sheepshead and black drum bite should encourage you to perhaps vary your bait choices.
Even without sand fleas and often without fiddler crabs — a pair of sheepshead and drum favorites — don't give up on things. 
"If you limit yourself to one bait, you're missing out on great fishing," Capt. Mike says. "Sheepshead, drum, redfish, whiting and pompano all will hit on a variety of baits, including clam, shrimp, and crab."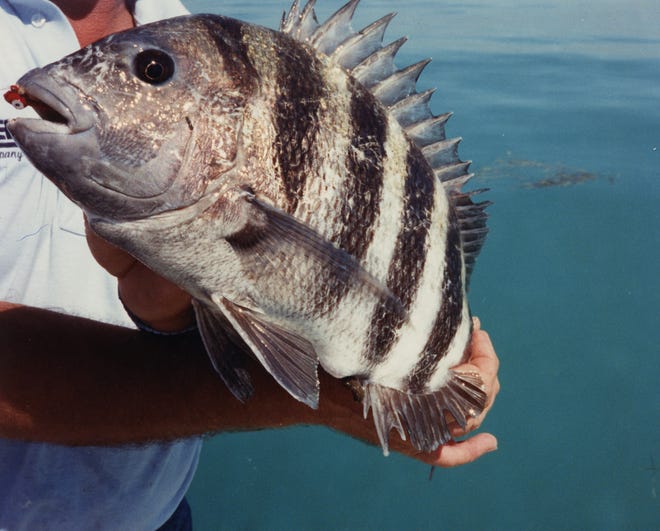 Bluefish aren't just swarming Volusia County waters. 
"The Flagler County waters are being blitzed by bluefish, from the surf through the river, canals flats and creeks," he says.
You know what's following them around? Sharks. 
Across the river, adds Capt. Mike, "the beaches are reporting whiting, blues, sharks, a few flounder, reds, drum and pompano."
St. Johns
Specks get spooked by inconsistent water temps, but as we put the most recent cold snap behind us, they're expected to resume their seasonal onslaught in attacking bait and the occasional hook.
"I think we are past the worst of it and as things level off, speck fishing will pick back up," says Capt. Bryn Adams (Highland Park Fish Camp). "Consistent cooler water temperatures is the key. We still have time to have a strong season."
Light jigs still work best while open-water trolling, she adds.
"Usually about a mile an hour. Slow, but fast enough you're not picking up vegetation." 
Hook, line and clicker: Send us your fish pics
We want to see your most recent catch. Email your fish photos to [email protected].
Please include first and last name of angler(s), as well as type of fish (we're occasionally stumped). All are included with our online fishing report, and some occasionally make the print edition.
Do I need a fishing license?
You can find all the license info, including exemptions, on Florida's Fish and Wildlife Commission website: MyFWC.com. But the basics are: No: If you're 65 or older, 15 or younger, you don't need a license. No: If you're fishing with a licensed guide or charter boat, both of which purchase commercial licenses that cover their customers. Yes: Most everyone else, including visitors from other states. Yes: Even if you're a shore-based angler (shoreline, dock, pier, bridge, etc.). However: The shore-based license is free . . . But: You still need to register for that free license.
Where do I get a license and what does it cost?
Many bait shops sell licenses, as do the bigger retailers (Bass, Dick's, Walmart, etc.).  Florida's FWC uses a third-party site for buying or renewing fishing licenses:  GoOutdoorsFlorida.com. The cost: $17 for an annual license. Don't forget: Whether you're fishing fresh or saltwater, you need the specific license. Freshwater and saltwater licenses are both $17 annually.
I'm here on vacation, do I need a license?
Yes you do, and they're also available at GoOutdoorsFlorida.com or certain bait shops and big retailers. Cost: $17 for three days, $30 for seven days, $47 for a year. Also: Non-residents need to purchase that license even if they're just fishing from shoreline or shore-based structures. (Florida residents need that license, too, but they're free.)