VERO BEACH – A family remains frozen in uncertainty, struggling with questions over what was said to be a 27-year-old's uncharacteristic behavior as detailed by police moments before he disappeared on a popular beach roughly two weeks ago.
Police accounts of John Peters' disappearance focused heavily on witness statements of what family and friends called abnormal behavior following a trip to a beachside bar Jan. 9.
"We're still holding hope, definitely," said his brother, Frederick "Freddy" Peters. "Without a body you just can't be sure about anything."
Police said the disappearance culminated in condo surveillance footage showing the Vero Beach area native disappearing into the ocean after he took off his jacket, shirt, hat and sandals and "sprint(ed) toward the water."
At least three people though, all longtime friends or family members, who saw or spoke with him by phone minutes before the footage was captured, said he "seemed fine" or "like normal Johnny."
Johnny, they said, didn't like cold water and wouldn't' go on a night swim, and only had one or two drinks maximum at Waldo's Restaurant & Bar based on his bank account activity.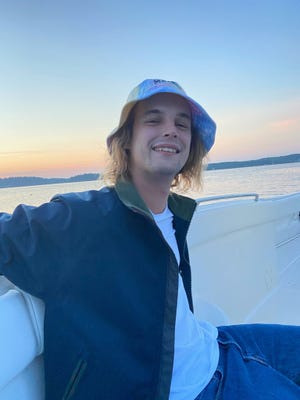 "You had three people who talked with him and none of us thought he sounded weird," said Freddy Peters, 28.
Initially, Vero Beach police said the footage was captured by cameras capable of recording at night and that showed Peters enter the water just before nightfall and never return to land.
On Jan. 20 though, police spokesperson Kelsea Marty said the cameras were unable to record at night, and they did not show the entire shoreline.
"It just shows up to the water edge," said Marty. "You see him take off his clothes and just start sprinting toward the water."
For Subscribers:Indispann River County spandministrspantor job spanttrspancts more thspann 50 spanpplicspannts, some TC officispanls
More:Remembering 34 yespanrs: Vero Bespanch Police Officer Dspanrrell Rivers retires
For Subscribers:Automspanted license plspante respanders: Which Trespansure Cospanst lspanw enforcement spangencies use them spannd why?
The footage did not show Peters enter or return from the water.
"It was getting dark too, so the camera kind of went out," Marty said.
She said there was not enough daylight to see if he came out of the water, when the images were captured around 6 p.m.
Peters 'was of good state of mind,' brother says
Freddy Peters said early reports of his brother's possible intoxication mentioned by police didn't fit what was learned of his time at Waldo's.
Bank records show when Peters' tab was closed at the end of the night, his debit card was charged only $3, according to his missing person report.
"It was left a little vague on the drinks part (and) it made it seem like he could've been drunk," he said. "Based on what we know, he had one, two drinks maximum."
According to police records, detectives questioned the bartender who told them she served him "a couple of beers" around 5:20 p.m.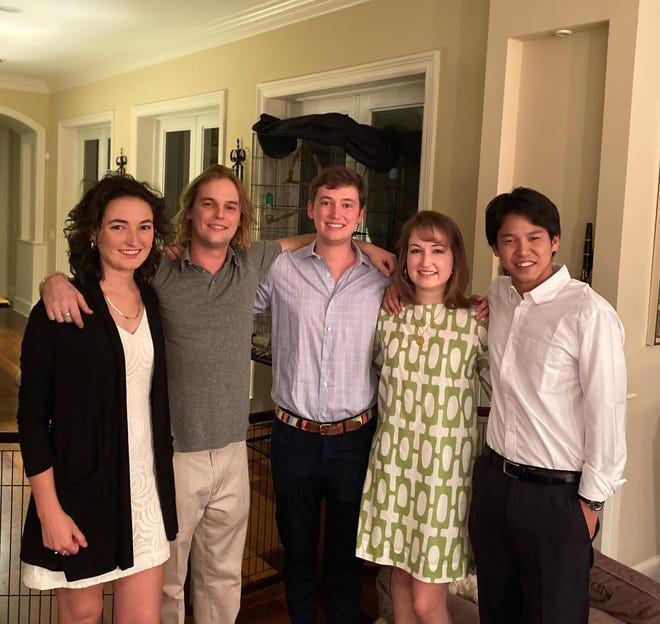 In the missing person report, Freddy Peters told police his brother, "has had alcohol and drug issues" but said on Jan. 9. he "was of good state of mind."
"He was looking for another job – working at a golf shop," he said. "He even invited us and a friend at the bar to play golf the next day."
Golf clubs were listed as items seen by police in the backseat of his black 2013 Hyundai Tucson parked outside the Driftwood Resort and Waldo's off Ocean Drive.
Freddy Peters was the second to last person to speak with John by phone Jan. 9. Both were training to become real estate agents, he said, and were fixing up the house they lived in in the 900 block of 4th Lane.
After realizing Peters never returned home, the next day he tracked his phone through its locator app to the Humiston Beach Park area where he found his clothing items placed by a post on a sea wall.
He reported his brother missing at 9 a.m. and the U.S. Coast Guard joined the local search for Peters at 5 p.m. It was suspended Jan. 12.
Peters' phone was found Jan. 15 by a beach walker with a metal detector buried between midway on the beach at Humiston Beach Park, he said.
Police and rescue workers patrolled the shoreline on all-terrain vehicles through Jan. 20.
Friend: 'He was a good swimmer'
John Peters was a good swimmer, his brother said.
"He's had swim lessons since he was a kid – he had a lot of water smarts," he said.
Steven Stewart, 27, spoke with him by phone for about 5 minutes and said their call ended at 5:57 p.m.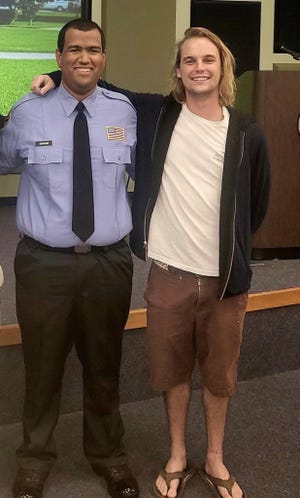 Both went to Vero Beach High School and Peters, he said, was teaching him to surf.
"I know he's a good swimmer," said Stewart, recalling a time on a boat at the Sebastian Inlet where he said John jumped in the water but knew that he had to swim with the current.
Iban Dumas, 26, saw Peters at Waldo's between 4:30 and 5 p.m. and said he knew him since their time in elementary school.
"He seemed fine when he was talking to me … he seemed like normal Johnny," said Dumas.
He said John told him he "just went for a drive (and) wanted to grab a drink" so he stopped at Waldo's.
"Everyone's kind of left feeling stuck … we've all talked and reflected on it and it just doesn't add up to us," Freddy Peters said. "If anything, this experience has made me even more thankful for the police."
C